"Reply Night" Cancels This Week's Broadcast Out Of Respect For Sulli
They've cancelled the broadcast.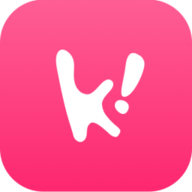 Reply Night has cancelled the airing of this week's episode in light of Sulli's passing.
On their official homepage, they released the following statement:
We express our deepest regrets about the sad news regarding Sulli, who appeared on Reply Night as an MC.

The broadcast that was scheduled for October 18 has been cancelled.

May she rest in peace.

 
As reported earlier, Sulli had planned to leave her position as MC on Reply Night since 2 months ago due her struggles with depression and anxiety, and the stress brought on by constantly having to deal with malicious commenters.
Reply Night has not confirmed anything regarding the pre-recorded episodes that have not been aired yet.
Rest in peace, Sulli.
If you or someone you know is struggling with depression or has had self-harming thoughts, do not hesitate to reach out to your local confidential support for people in distress or to call the Lifeline. The Lifeline provides 24/7 free and confidential support for people in distress as well as prevention and crisis resources for you or your loved ones.
Call 1-800-273-8255 for help.
Share This Post

Facebook

Twitter