"Reply Night" Reveals They Were Unable To Contact Sulli, Had Decided To Proceed Filming Without Her
They were shocked mid-filming by news of her passing.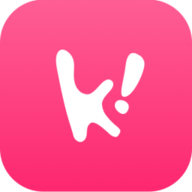 Reply Night is a talk show that's recorded every Monday. As Sulli is one of the main MCs on the show, she was scheduled to arrive at the broadcast station this morning. However, when she didn't arrive on time, the staff tried to reach her multiple times to no avail.
After failing to get in contact with her, they claimed that Sulli's staff explained she will not be participating in the filming due to "personal reasons".  However, they soon found out that she had passed away by suicide.
The whole staff is in shock by her passing.
We tried to get in contact with Sulli even up until the beginning of filming but we couldn't get in touch with her, so we decided to film without her.

We heard that [her absence] was due to 'personal reasons'. We were shocked after finding out about the news reports.

— Reply Night Representative
JTBC has not announced whether Reply Night will air this week or if they will use the footage they filmed without Sulli. Reply Night airs every Friday.
If you or someone you know is struggling with depression or has had self-harming thoughts, do not hesitate to reach out to your local confidential support for people in distress or to call the Lifeline. The Lifeline provides 24/7 free and confidential support for people in distress as well as prevention and crisis resources for you or your loved ones.
Call 1-800-273-8255 for help.
Share This Post

Facebook

Twitter