Sechs Kies reveals "2016 Yellow Note" concert poster
YG Entertainment has revealed the poster for Sechs Kies' upcoming 2016 concert Yellow Note on YG's official blog on September 2nd.
The poster shows the members of Sechs Kies dressed up in suits that convey their individual style, and is reminiscent of their prime 16 years ago.
The agency further reveals that a special gift has been prepared for Sechs Kies's loyal fan base, the Yellow Kies, gift bags including yellow balloons and a notebook. Yellow is the group's representative color while the notebook is derived from their concert title "Yellow Note." Furthermore, the notebook represents the new memories that both the group and their fans will create in the coming future. The group has always called their fans by the endearing nickname of noraengi, a playful way of saying "yellow" in Korean, thus "yellow" has a special meaning in the fandom.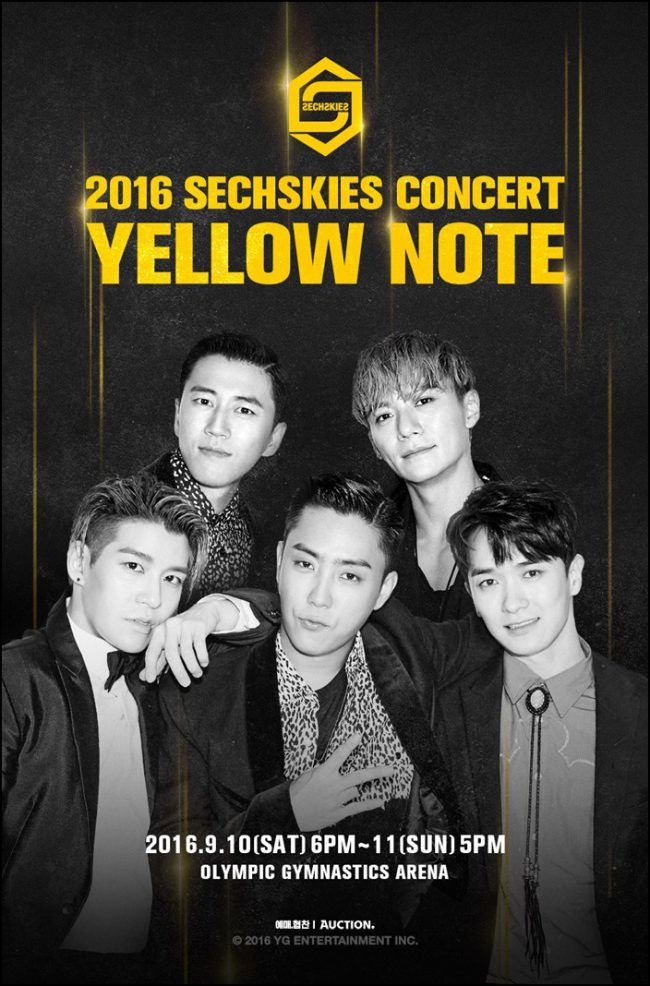 Sech Kies are giving their all for their 16 year comeback concert with Lee Jae Jin revealed to have contributed in making the concert. Among fans, he is widely known to be a talented artist. According to reports, he participated in the animation videos that is planned to be shown at the concert as well as the character designs for the concert goods.
Yellow Note will take place at the Olympic Gymnastic Arena in Seoul on September 10th and 11th. Fans can anticipate new recordings of their old hit tracks at the concert as well as new tracks in the coming future.
Source: eNews24
Share This Post