SEVETEEN's Wonwoo unable to participate in Dream Concert and fanmeet due to health issues
Every year, fans eagerly anticipate the annual Dream Concert, which always features an incredible lineup of some of the industry's top artists. And while many idols aspire to participate in such a high-profile event, it appears that at least one of the performers will sadly no longer be able to attend the event. According to his agency, Pledis Entertainment, SEVENTEEN's Wonwoo will be unable to participate in the event or the group's upcoming fan signing events due to his health conditions. Pledis Entertainment released an official statement regarding the situation: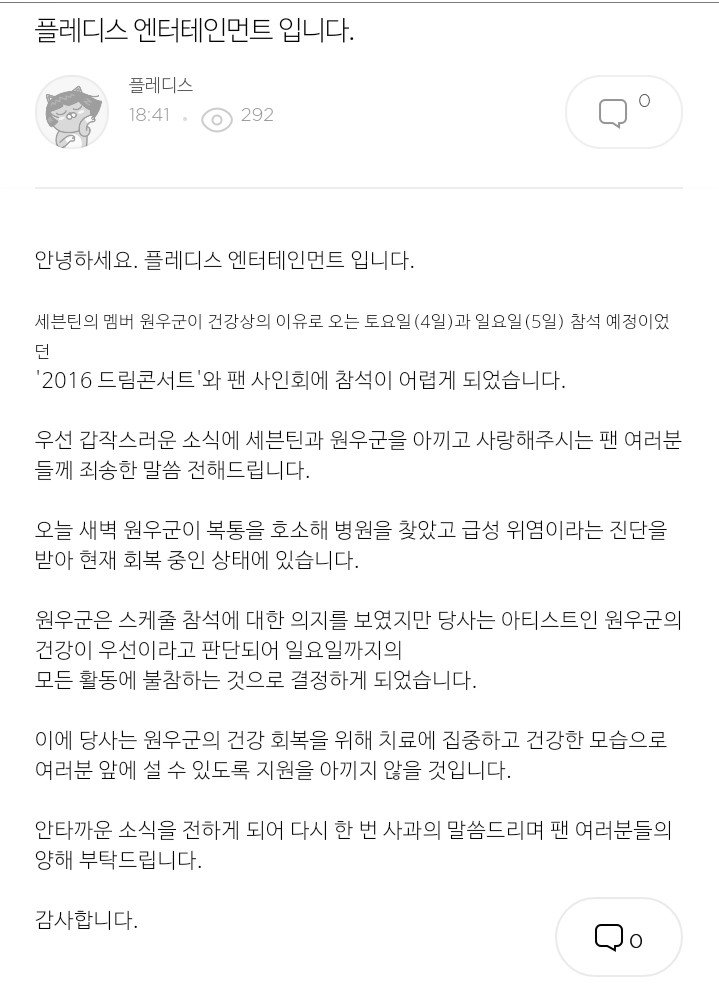 Hello this is Pledis,
Due to Wonwoo's health he will be unable to participate in the scheduled Dream Concert and fan signs scheduled for the 4th and 5th.
We are sorry for this sudden announcement and regret to inform fans who love SEVENTEEN and Wonwoo.
Early this morning Wonwoo was rushed to the hospital after saying he had severe pain in his stomach. He was diagnosed with acute gastritis and he is currently recovering. Wonwoo was adamant that he fulfill his schedules, but the agency has decided to prioritize his health and we have decided that he take a rest until Sunday.
We will make sure he recovers fully and focus on making sure that he comes back healthy to his fans.
We are once again sorry to bring you such sad news and hope the fans will understand.
Source: Instiz
Share This Post