SISTAR's Bora, Kisum, Jace, and Lil Cham are sexy prisoners in 1st teasers for upcoming collaboration
The first image for the upcoming collaboration between SISTAR's Bora and Unpretty Rapstar members Kisum, Lil Cham, and Jace has been published.
On April 16th, a monotone pictorial consisting of two photos were released via SISTAR's official Twitter account, revealing the four women's transformations as sexy prisoners as they donned stripped outfits. Posing in one with a male, whose face is covered in a large but cute gorilla mask, they absolutely exhume a fierce and strong charisma.
The tweet reads, "SISTAR Bora x Unpretty Rapstar Kissum, Lil Cham, Jace collaboration pictorial revealed! Please look forward to April 28th!"
Starship Entertainment said, "Even though it was their first time [Unpretty Rapstar members], they showed perfect professional poses. SISTAR's Bora and the Unpretty Rapstar members worked fantastically as a team. We will able to show a better-than-expected project."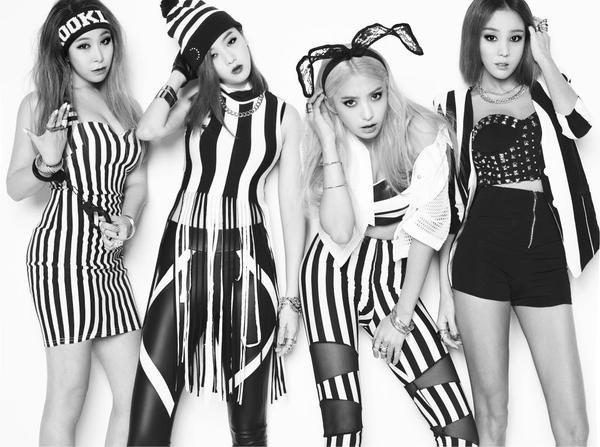 씨스타 보라 X 언프리티랩스타 키썸, 릴샴, 제이스 의 콜라보레이션 화보를 공개합니다! 4월 28일을 기대해주세요! #씨스타 #보라 #키썸 #릴샴 #제이스 #언프리티랩스타 #아둥가 pic.twitter.com/blYt4CYDhR

— sistar (@sistarsistar) April 15, 2015
Source: My Daily
Share This Post