Song Ga Yeon to press charges against those who send her death threats
ROAD FC is officially beginning to press charges against those who send Song Ga Yeon, the "beauty fighter", death threats.
In shocking news, Song Ga Yeon receiving death threats has been confirmed as true. The photo below is a screen shot of the death threat Song Ga Yeon received with the caption, "Ah I want to kill Song Ga Yeon. For real I feel like murdering. I will buy electric saw soon. I don't know what will I use this for. Try to make me not want to use it on you."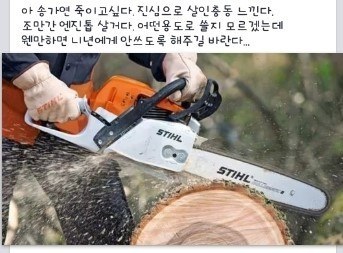 Since her successful debut match on August 17th, Song Ga Yeon has been receiving sharp criticism that she was victorious only because she fought against an older and weaker fighter. Also because Song Ga Yeon is known as the "ulzzang fighter" and starred in Roommate Season 1, many have accused her of being more interested in popularity, celebrities, and beauty, rather than being a real, skilled fighter.
ROAD FC stated on October 18th, "Song Ga Yeon has been receiving several personal attacks and harsh criticisms via SNS. However, the recent death threat is way over the line. Henceforth, ROAD FC has decided to sue the person who sent Song Ga Yeon death threats. This is a harsh situation for Song Ga Yeon who is just 20 years old. Even with netizens' aggressive criticisms, Song Ga Yeon has focused on consistent working out and practice. But this time with her death threats, she came to ROAD FC herself to get help with the situation."
Source: Sports World, TV Report
Share This Post