Sulli Bit Her Cat On Instagram Live And The Internet Lost Its Sh*t
If you've been in the K-Pop world for any time at all, you probably know that the Internet loves to hate on Sulli whether or not she's done anything wrong.
Koreans bashed Sulli for laughing at a dying eel, here's how she responded
Well, Sulli recently updated her fans through an Instagram Live video that featured one of her Sphynx cats and sparked the Internet's rage.
For the most part, she appeared to be just snuggling with and teasing her cat throughout the live broadcast.
Some viewers, however, grew irate when they saw Sulli gently nibbling at her cat's skin.
Accusations of animal abuse and outright insanity have been leveled at Sulli since, with some haters going so far as to post misleading screenshots.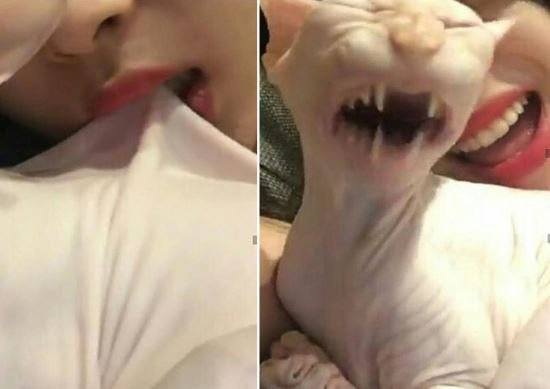 It is impossible to know what the cat was thinking, but cats aren't usually the kind of creature's to take anything laying down.
Nevertheless, take a look and decide for yourself.
https://www.youtube.com/watch?v=IjashaKWKz4
Share This Post