Sulli deletes all photos on Instagram
Sulli has deleted all of her photos from her Instagram account.
Sulli, who is known for her potentially controversial photographs deleted all photos on Instagram on April 26.
It is unclear why all the photos are gone, the only three photos that appear on the account are screenshots of what the account looks like.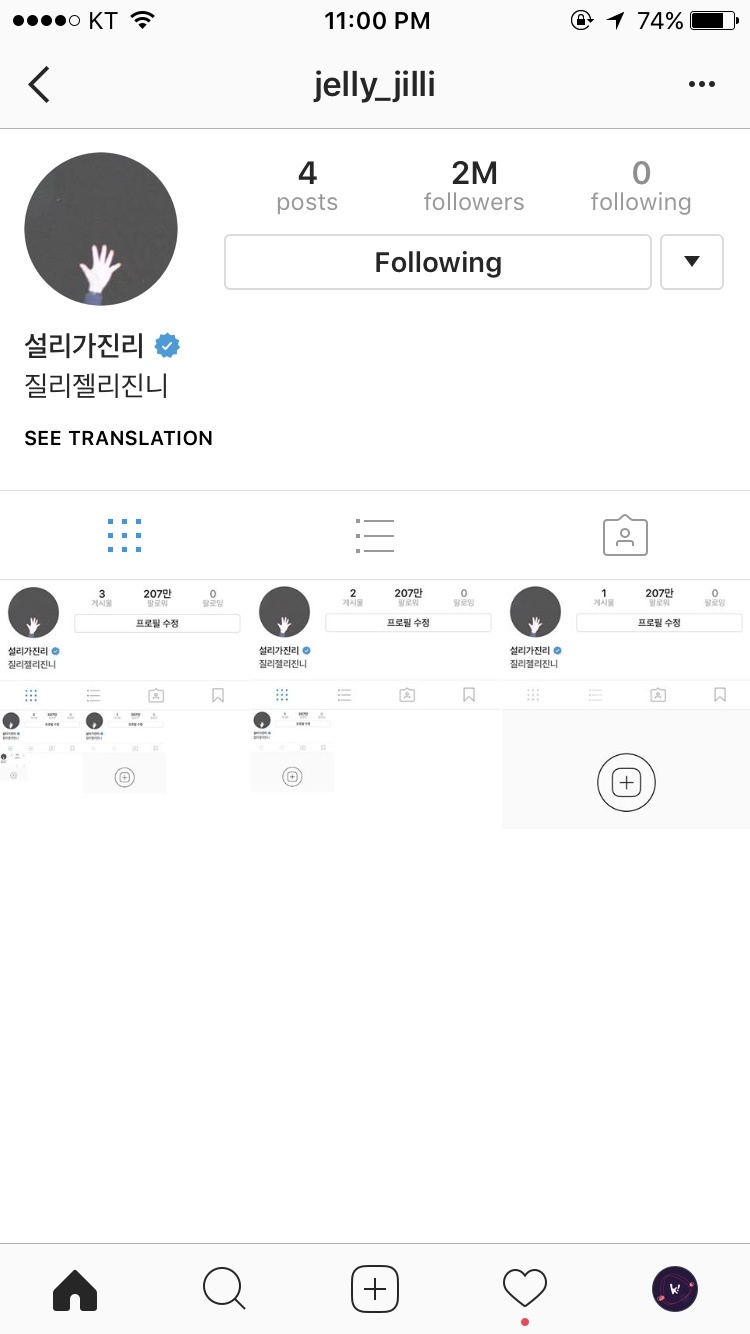 Recently, Sulli's Instagram had been posting a different kind of content on her account than fans were used to seeing, however, it is unclear why she decided to delete all of her previous photos.
Idols and celebrities have been to delete their Instagram histories in the past, including BIGBANG's G-Dragon.
Share This Post