T-ARA's QUEEN'S reign over Beyonce's Beyhive in Billboard's Fan Army Face-Off
After weeks of voting, Billboard's 2015 Fan Army Face-Off winner has been determined…!
Over 21,330,000 votes were cast during the monthly duration of the fan competition. Artists from around the world were separated into different brackets – K-pop, Rock, Pop, and R&B/Hip-Hop – with the winners from each categories eventually going head-to-head.
This was not without drama as Directioners (One Direction; winner of "Pop" category) accused QUEEN'S (T-ARA; winner of "K-pop" category) of cheating and using bots to win the competition.
QUEEN'S eventually won against Directioners with 1,727,823 votes versus 1,189,147 votes in the semi-final, placing them in the finals against Beyonce's Beyhive.
On August 19th, the voting polls closed and revealed QUEEN'S once again in the lead to take the whole thing with 436,890 votes versus 67,947 votes.
According to Billboard, QUEEN'S accumulated over 3.4 million votes in total throughout the whole competition!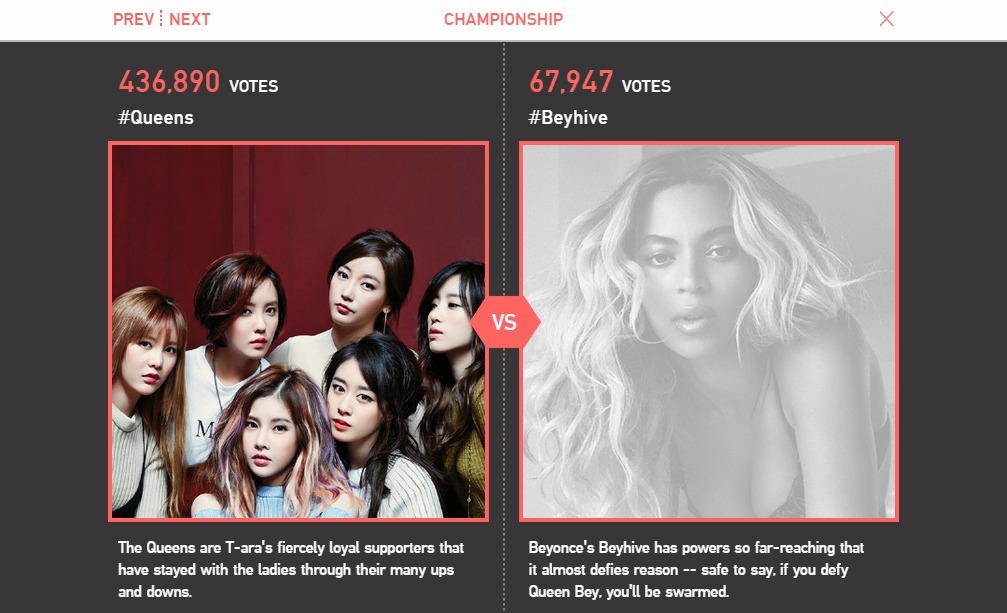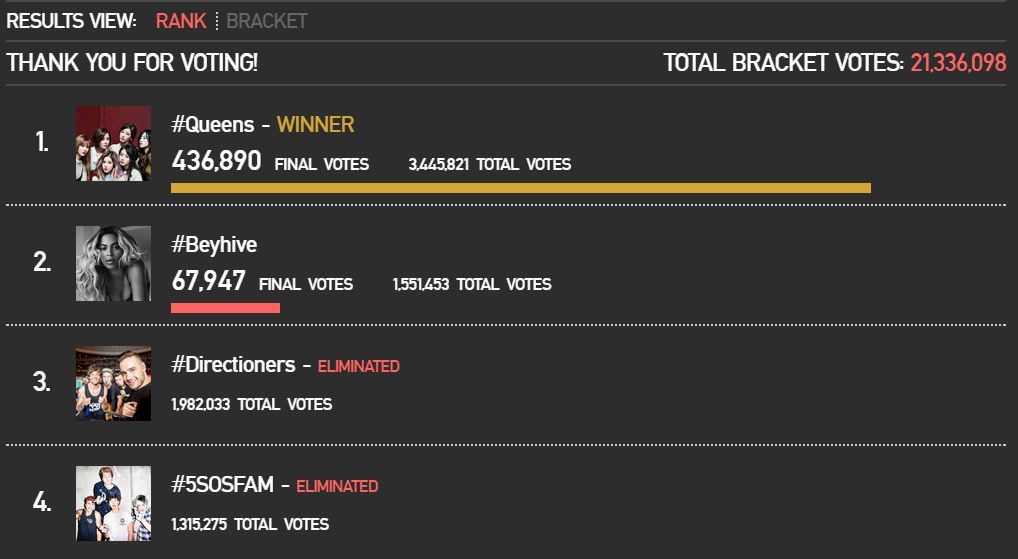 Source: Billboard
Share This Post