Tiffany criticised by netizens once more for sneaky Instagram update
Some netizens are not happy that Tiffany continues to remain active on SNS despite announcing her hiatus. 
Recently, a post on Instiz captured an incident where Tiffany was captured posting an update on Instagram Story. The update was a Billboard screen capture of Far East Movement's new album, Identity, which also featured her track, "Don't Speak."
With Tiffany alerting fans of the album's release on October 21st, a number of netizens called the singer out for promoting her projects despite her imposed hiatus. The updates have left some to comment negatively on her sudden reappearance on SNS after
Tiffany received a number of negative comments as netizens felt her period of reflection was broken because of the update. Others felt it was too soon for the singer to return after her apology.
Tiffany's updates has been a cause of debate between her fans and netizens recently. The criticisms started from her gradual return to social media despite announcing her hiatus after apologising for her "Rising Sun Flag" controversy.
Since the controversy, she was caught liking then unliking a post, posting about Hyoyeon's birthday and changing her profile on Instagram. 
What are your thoughts on the issue?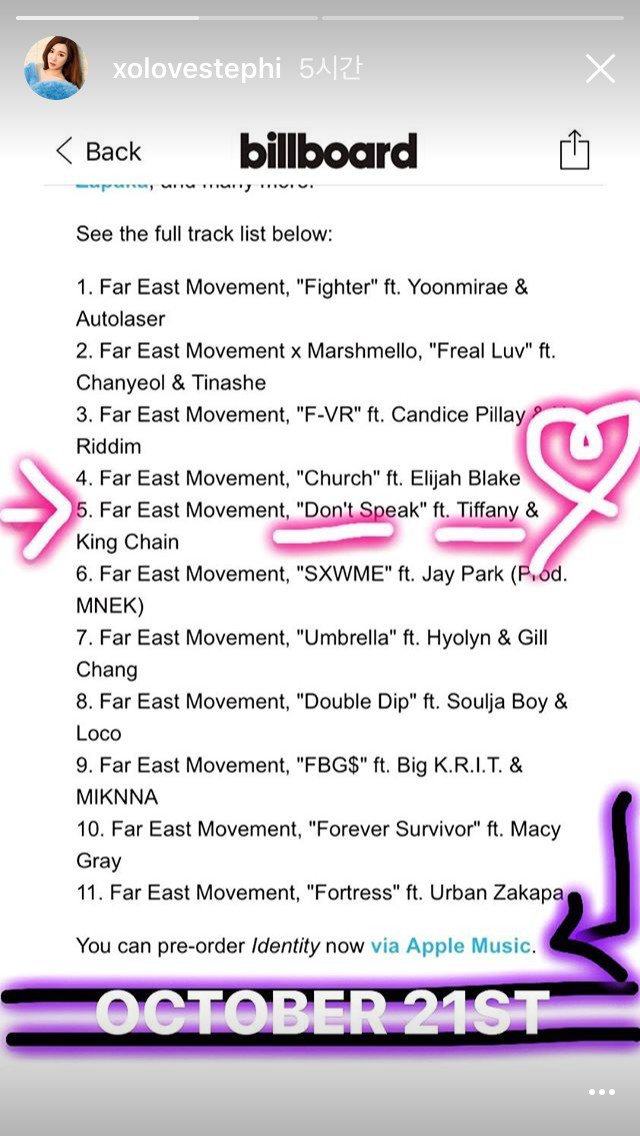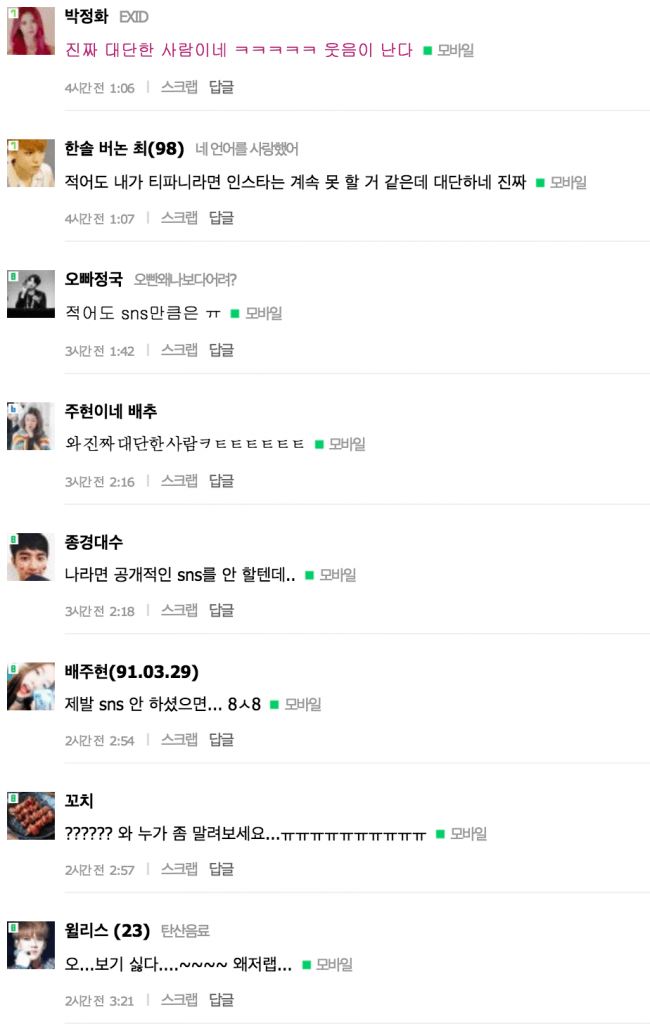 Source: Instiz
Share This Post