TWICE's "Eye Contact Master" Even Spotted the Camera on the Ceiling
Oh, hey, Dahyun!
Every time Dahyun faces off with the camera director, she wins.
No matter where the camera goes, Dahyun never fails to catch it.
However, Dahyun recently took her skills to the next level at the 2018 SBS Gayo Daejeon.
During their performance of "Dance The Night Away", she found the camera on the ceiling to which she showed off her idol-like appearance.
It's important for idols to make eye contact with the camera while putting on impactful performances.
But Dahyun even found the camera on the ceiling in order to show off all of her sides.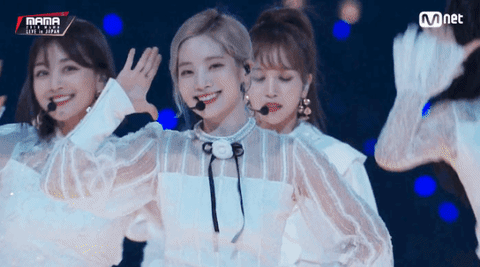 During the 2018 MAMA FANS' CHOICE in Japan, Dahyun also stirred up a buzz by finding all of the cameras.
Viewers responded to this impressive talent with comments such as:
"Dahyun beat the camera director in a battle."
"She's a true idol."
"She looks cute when she looks at the camera."
Fans look forward to seeing more of Dahyun's eye contact in TWICE's future performances.
Share This Post