[★TRENDING] TWICE Harassed By Over-Eager Fans At Vietnam Airport
TWICE arrived in Da Nang International Airport and were met by a crowd of very excited fans.
NayeonVN Facebook live#TWICEinVietnam #TWICE #트와이스 pic.twitter.com/CSooePzwQt

— 슈정남 (@pengjeongnam_) August 17, 2017
The members flew to Vietnam to film JTBC's travel show Carefree Travelers.
[➜HEADLINE] TWICE will be flying to Vietnam this month to film JTBC's travel show Carefree Travelers pic.twitter.com/jY6wNghb8o

— Koreaboo (@Koreaboo) August 3, 2017

But when they arrived at the airport, the group was swarmed by overzealous fans.
Some fans even went as far as grabbing the members' hands and wrists to get their attention.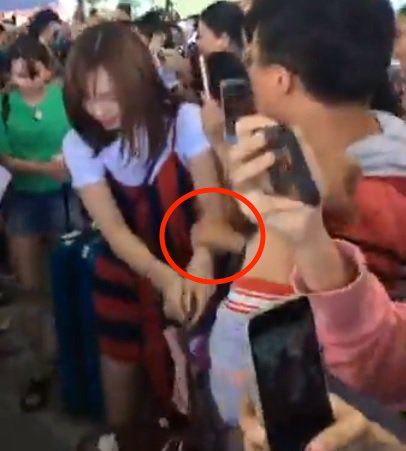 When the girls left the airport, they were followed all the way to their bus outside.
This person got WAYYY too close to chaeyoung…security? pic.twitter.com/fpxmPM9mwx

— Konari(D-4) (@twicesmic) August 17, 2017
When TWICE was first revealed to be headed to Vietnam to film, there were concerns that the lack of security and prevalence of overzealous fans could put the girls in danger. 
I'll be giving you my trust Vietnam Onces for the safety of Twice okay?

— Kei (케이) (@miyoki_shiro13) August 3, 2017
Unfortunately, there was not enough security at the airport upon TWICE's arrival and chaos broke out.
From Lau Khanh Phuong:
-Sana waved at fans but someone pulled her hand hard that made her take it back.
-Someone touched Chaeng's thigh?????

— Bloo (@blookazoo_) August 17, 2017
There were Vietnamese ONCEs who were very peaceful and respectful when greeting TWICE at the airport.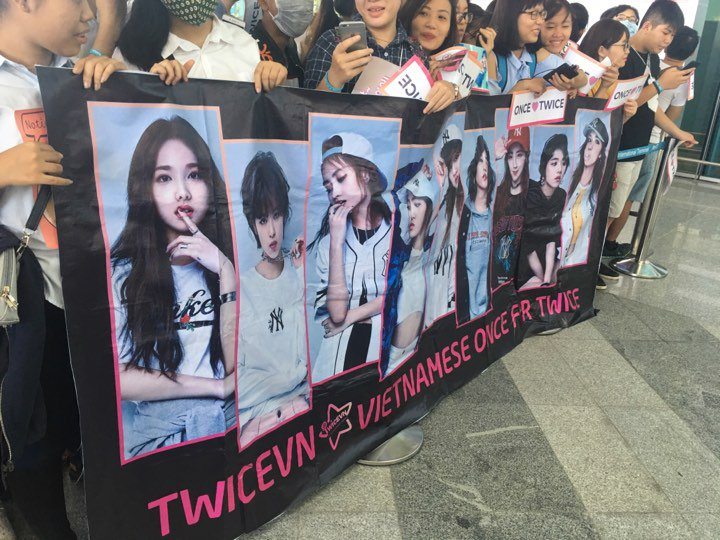 And several fans even helped protect the members from the pushing and shoving.
Kudos to that girly right there blocking the other fans to make way for TWICE ???? pic.twitter.com/rP0fyfcIfg

— 슈정남 (@pengjeongnam_) August 17, 2017
Both Korean and international fans have condemned the actions of everyone who was violating the members' personal space.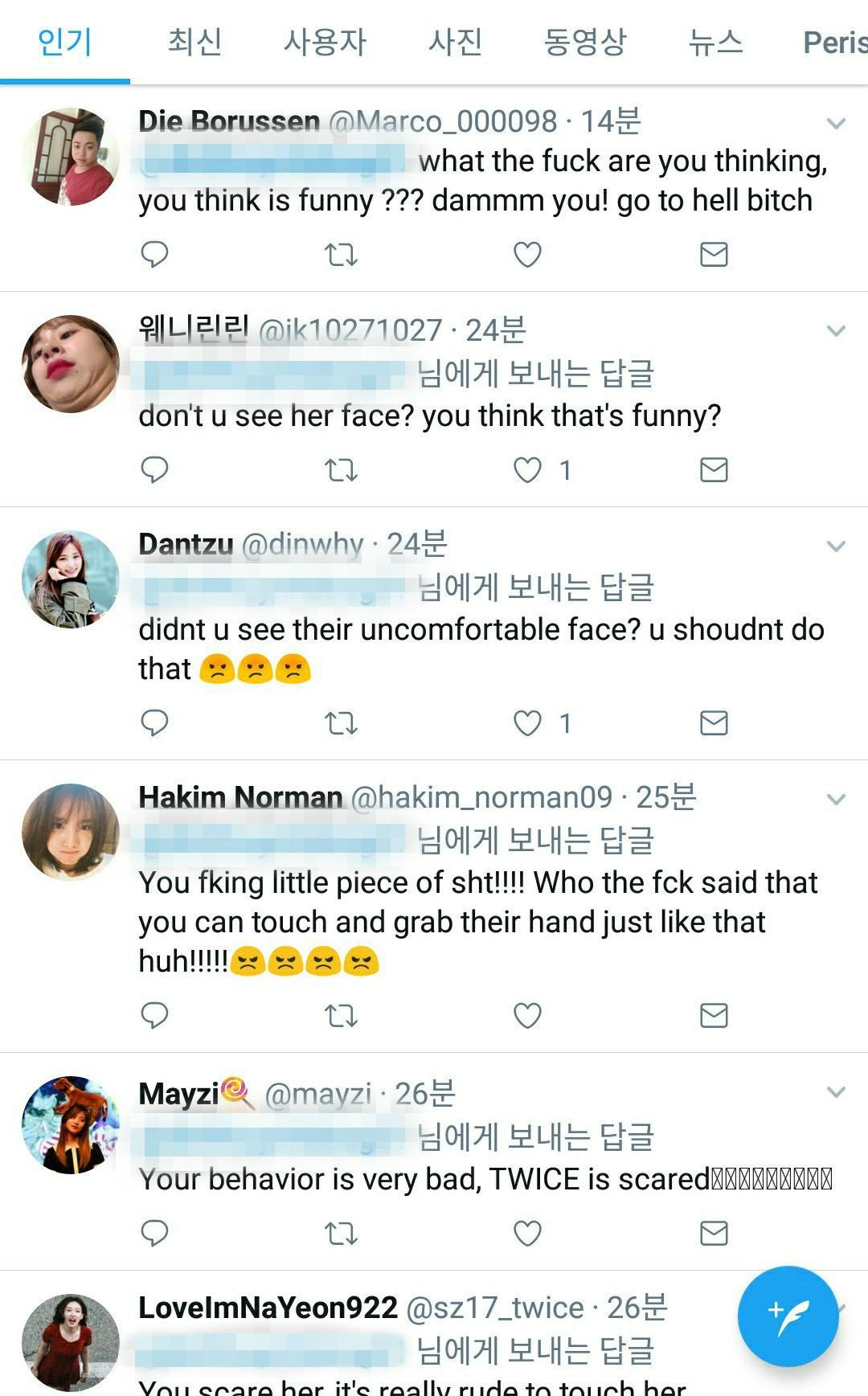 However, the members stayed cheerful throughout the ordeal and were eventually able to reach their bus.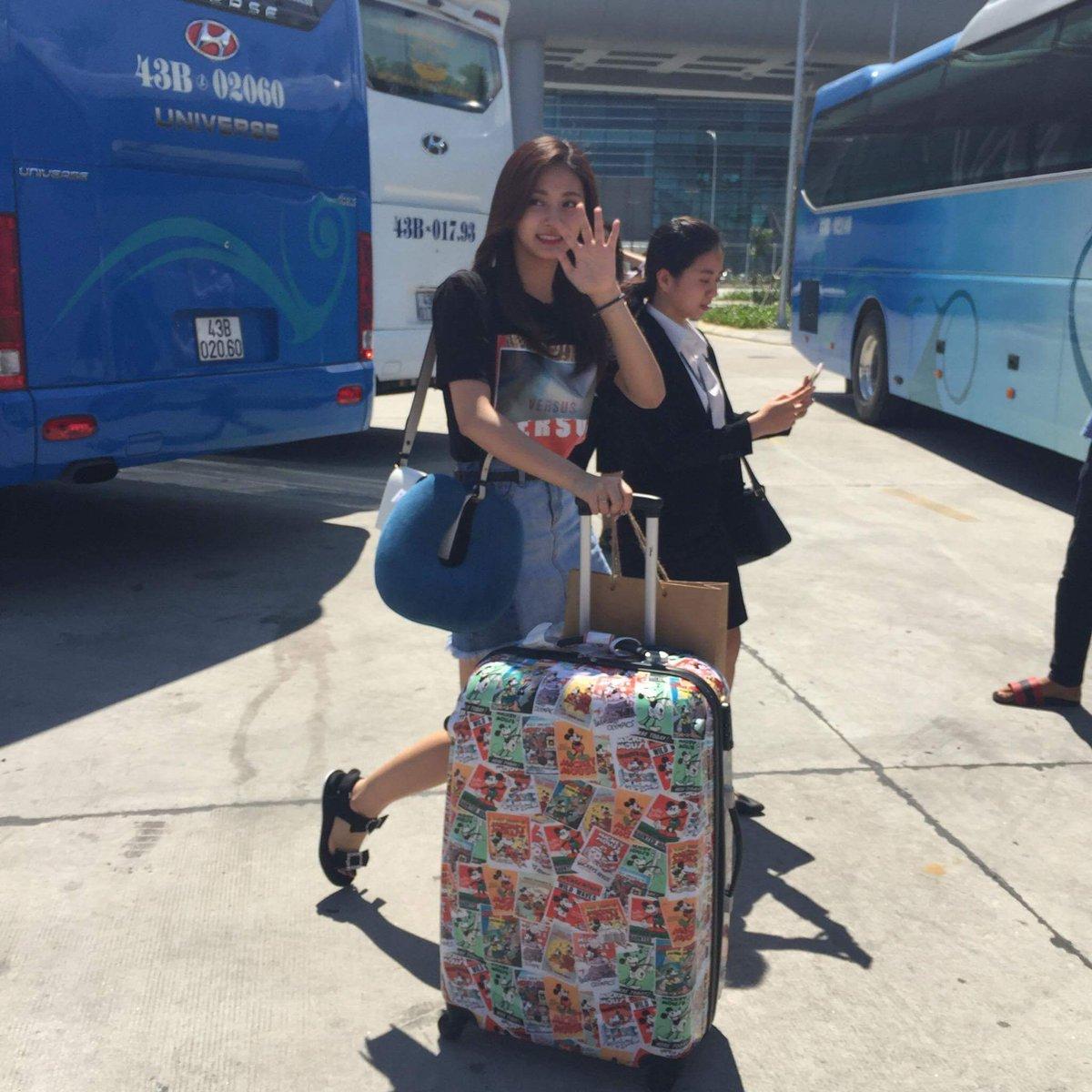 Unfortunately, only eight of the members could attend the schedule, with Dahyun at home resting from her recent ankle injury.
Share This Post