TWICE Jeongyeon's fans donate albums to patients with incurable diseases
Fans of Jeongyeon were praised for their charitable efforts after donating TWICE's albums to help children with rare and incurable diseases. 
The members of Jeongyeon's fanclub recently visited the headquarters of non-government organization Good People Committee. They delivered a total of 529 TWICE albums that will be given to the participants of the Good People donation marathon on June 3rd.
The donation will be given as souvenirs to the participations of the marathon as they aim to raise donations to help children with rare diseases.
"The donated album will be useful for patients with rare diseases and their families or those from poor economic conditions."

-Kim Cheon Soo, Good People Committee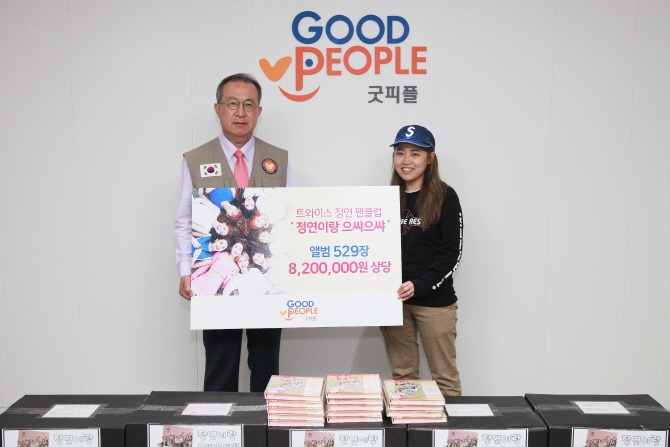 A member of Jungyeon's fan club also talked about why they decided to give away TWICE's albums to charity and stated, "We find it meaningful to be able to contribute to the donation marathon to help children with rare and incurable diseases." 
Source: StarIn
Share This Post