These two male idols are now officially the best looking idols in K-Pop
As guests on variety shows, idols are sometimes given the task of picking out their ideal type or revealing who they would want to go on the show "We Got Married" with.
Recently, Red Velvet's Irene and M.I.B's Kangnam revealed their ideal types. There are also idols that have incredibly specific ideal types. Previously, netizens have discussed the ideal type of man for every Korean woman, as well as the ideal boyfriend.
On a past episode of MBC's "Weekly Idol" that was hosted by Deffcon and Jung Hyung Don, the girl group members who guested on the show were asked who the best looking male idol was. Girl groups who guested on the show included Rainbow and SECRET
The members were asked to name the male idol that was the best looking, by only taking into consideration their face. Additionally, the members could not pick a male idol that was in their same company. Each member was given a notebook and a pen to write their answer on so that they could be shown at the same time.
The members of Rainbow were up first and they mentioned BIGBANG's T.O.P, INFINITE's L, MBLAQ's G.O., singer and actor Yoon Kye Sang, and Young Jae, among others. Next up was Secret, who mentioned BIGBANG's T.O.P, INFINITE's L, SHINee's Onew, and U-KISS member Eli. After Secret and Rainbow, both T.O.P and L had two votes each, putting them in the lead.
The last group to go was 4Minute, who mentioned BIGBANG's T.O.P, EXO-K's D.O., and more. Overall, the first place winner was BIGBANG's T.O.P, while the second place winner was INFINITE's L.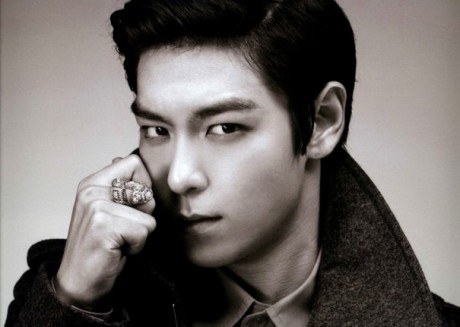 What do you think of the results?
Share This Post