Video Footage From the Sewol Ferry Tragedy Finally Released
Video footage from the Sewol Ferry's freight car may just help authorities figure out how it all happened.
The footage came from 8 black box cameras installed in the cars inside the freight container on the ferry.
They were successfully recovered after the ferry was lifted from the sea earlier this year.
At first, the ferry appears to be fine until all the cars on the second floor of the container suddenly lean towards the right.
At 8:55 A.M., a small car is suddenly lifted and it appears to have "fallen" onto the roof.
Just a minute later, ocean water starts rushing in from the twin-deck, and the camera gets cut off.
On the port side of the ship, cars move quickly towards the left and hit the inner wall of the ship.
It immediately bursts, and water starts flooding the ship and all the cars inside the freight container.
As terrifying as the video is, authorities believe it will greatly help them figure out the cause of the ship's tragedy.
"The speed and angle at which it leans, the application of dynamic stability, and the capsizing process have all been captured in detail, so we believe these videos will be very important in figuring out the cause of the problem."

— Kim Hyun Kwon, member of the Democratic Party of Korea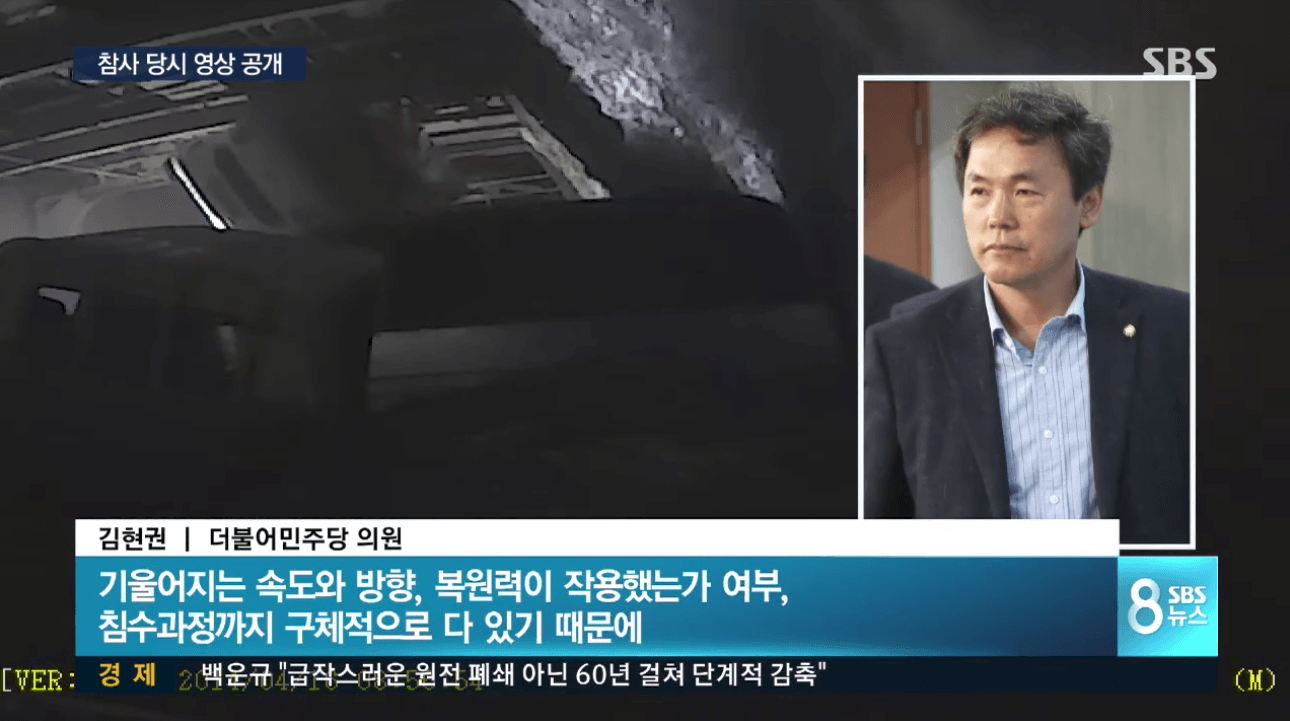 Watch the footage below:
Source: SBS
Share This Post