VIXX Immediately Mobbed And Groped Upon Arriving In Chile
It's super scary!
Idols are no strangers to overly-excited fans, but sometimes fans can take it too far. VIXX headed to Chile for KBS Music Bank, but upon arriving things turned sour for the singers.
At the airport exit, fans were so excited to see them that they invaded their space. The fans surged on the boys as a giant mob and began to touch them.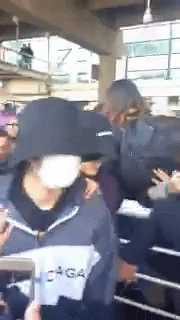 They didn't even seem to notice that the boys were very uncomfortable. VIXX tried to hurry past and avoid all the hands reaching out to them but because there were so many people it was almost impossible.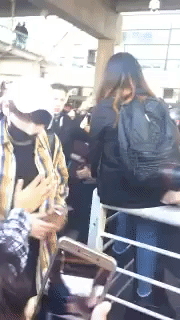 They even struggled to get into their van!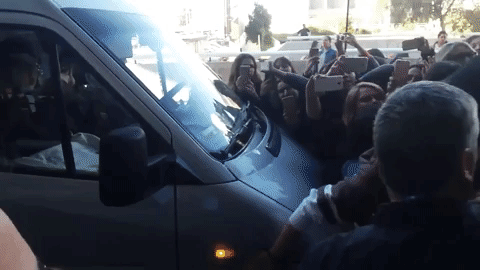 Other fans are not happy with how things went down in Chile and have taken to social media to express their disappointment.
Do you see Sanghyuk's face?
He neither expected nor asked for that hand on him.

Do you see how Hakyeon angled his body away from that hand?
He did not want to be touched.

VIXX are people. They are not exotic novelties for you to touch whenever you want.

Behave yourselves. pic.twitter.com/esmgZ86jqM

— STILL DEFINITELY A HONGBIN STAN || Rizel 🌸 (@QueenHoneyBerry) March 22, 2018
Oh my god.. What's wrong with them?😭

— 🌟 Ria 유미❤🌵🌟 (@luphTVXQJYJVIXX) March 22, 2018
I hope to god the security detail will be tighter next time and the mob driven away from VIXX and the other idols' paths.

They came to different country to perform, not to be harassed. This is disgusting.

— STILL DEFINITELY A HONGBIN STAN || Rizel 🌸 (@QueenHoneyBerry) March 22, 2018
whether that fan is a starlight or not, it's still offensive to touch someone without his consent and is invading personal space.

— » j ❥ 쟌 « (@kimjyans) March 22, 2018
is not often to see the idols, but at least respect ur own safety and the idols omg standing infront of the vehicle is so dangerous??????????????

— » j ❥ 쟌 « (@kimjyans) March 22, 2018
🎥 VIXX Arrived at Arturo Merino Benítez International Airport.

Fans were wild, please be kind and respectful with your idols.#MUSICBANKCHILE pic.twitter.com/P176vcMpoh

— CONI 🌸 D-DAY SF9 at MUBANK (@SEOK8YOON) March 22, 2018
Thankfully, VIXX reached their destination and are safe! Watch the full video of the mob below:
obviously some of the boys are trying to avoid getting touch but wow that hand WOW pic.twitter.com/UCCmbZ8ss3

— » j ❥ 쟌 « (@kimjyans) March 22, 2018
Share This Post