#WelcomeBackSe7en trends worldwide following singer's military discharge
On December 28th, solo singer Se7en was finally released from the military after 21-months and an added 10 days as a result from disciplinary actions.
After news spread of Se7en's return to the civilian world, not only did fans spread photos from Korean media portals, but showed their support with the hashtag, #WelcomeBackSe7en, which briefly trended worldwide on Twitter.
Fans and media were reportedly awaiting the singer for over two hours in the cold, and Se7en greeted them with thanks, saying, "I'd like to thank fans who have supported and cheered me on due to difficult circumstances. I will work hard every day to repay everyone, thank you very much."
Recently, Se7en made headlines when it was revealed he and actress Park Han Byul ended their 12-year relationship, though he has yet to respond to the online reports.
Se7en made his debut in 2003 with Just Listen, and his last released mini-album was in 2012 with When I Can't Sing, a collaboration between himself and J.Y Park (Park Jin Young).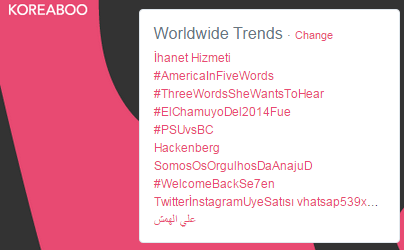 ---
Source: Star Today
Share This Post