Wu Yi Fan Prepares To Sue Alleged Lover Who Leaked Scandalous In-Bed Photos
A few days after a fan claimed to have leaked photos of Kris (Wu Yi Fan) in bed, a statement from his agency has been released to dispel the rumours. 
On June 17th, an official statement from Wu Fi Yan's side revealed that they will be strongly responding to the alleged leaked photos and may seek criminal prosecution for the netizen responsible.
Wu Yi Fan's side claims that the photos released online where misleading and where edited to manipulate online reaction. Therefore, due to the misleading and slanderous behaviour, it was decided that it infringed the rights of the artist and will be filing for criminal responsibility.
A few days ago, a chat log was released online by someone claiming to be Wu Yi Fan's girlfriend. Although the allegation was immediately denied by the artist, the said netizen continued to release more photos with the caption, "A memory, that's all," leaving fans to doubt the legitimacy of the photo.
The photo in question allegedly show Wu Yi Fan asleep in bed with the girl, with her arm even visible in one of the photos.
Wu Yi Fan initially denied by the allegation, but his agency made no follow-up statements about the incident. Despite the rampant speculations, however, some fans cannot help but disapprove of the controversy basing the legitimacy through the scar on his head.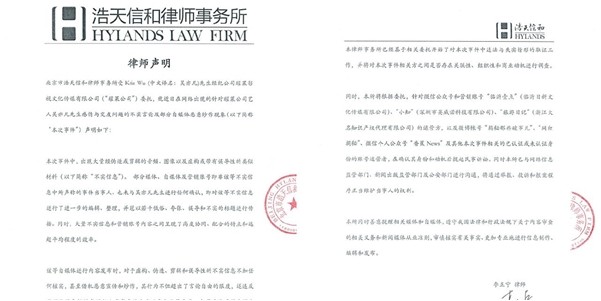 Source: Dispatch
Share This Post