ZE:A's Kwanghee celebrates the anniversary of adding his name to the Guinness Book of World Records
Many idols try to distinguish themselves in a positive way to not only gain popularity for themselves, but also for their groups.
One great example of this is ZE:A's Kwanghee, who has ventured out from the rest of his group to become a regular in the variety world. While he has participated in many variety shows throughout the years since his initial debut with Star Empire's ZE:A, he currently holds a permanent spot on "Infinity Challenge," one of Korea's top variety shows, after competing for the 6th spot early in 2015.
Back in 2011, Kwanghee participated in the SBS show "Strong Heart" and revealed that he added his name to the Guinness Book of World Records for the "Most T-Shirts Worn at Once." On this day, five years ago, as part of the "2011 Environment Day" in Korea, Kwanghee wore as many t-shirts as he could. In the end, he wore 252 t-shirts, which was five shirts more than the previous world record of 242.
Unfortunately, Kwanghee does not still hold the world record. In December 2011, the world record changed to 257 t-shirts worn at the same time by an individual from Sri Lanka.
Check out what Kwanghee looked like wearing 247 t-shirts below!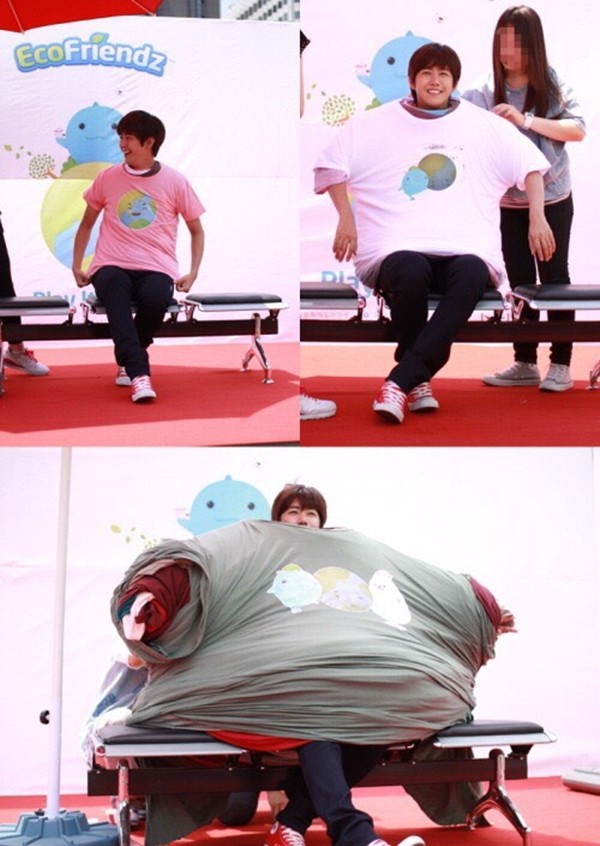 Source: Dispatch and Guinness Book of World Records
Share This Post