31 Photos of HyunA Looking Dangerously Sexy In Her Wet See-through Shirt At WaterBomb
Now in its third year, the annual Sprite-sponsored event, WaterBomb, in Seoul is a fantastic way to beat the summer heat in Seoul. Things can really heat up on the WaterBomb stage, however, when K-Pop stars get drenched on stage while they perform. This year, things got dangerously sexy as HyunA got soaked on stage while performing in denim shorts and a white tank top. Jessi, the ever-stylish, also heated up the event in a white bikini top and blue pants.
Just see for yourself!
1. HyunA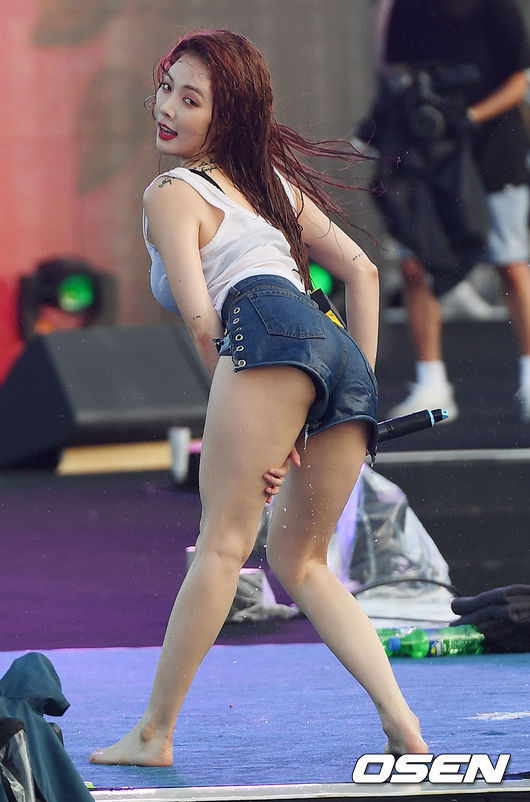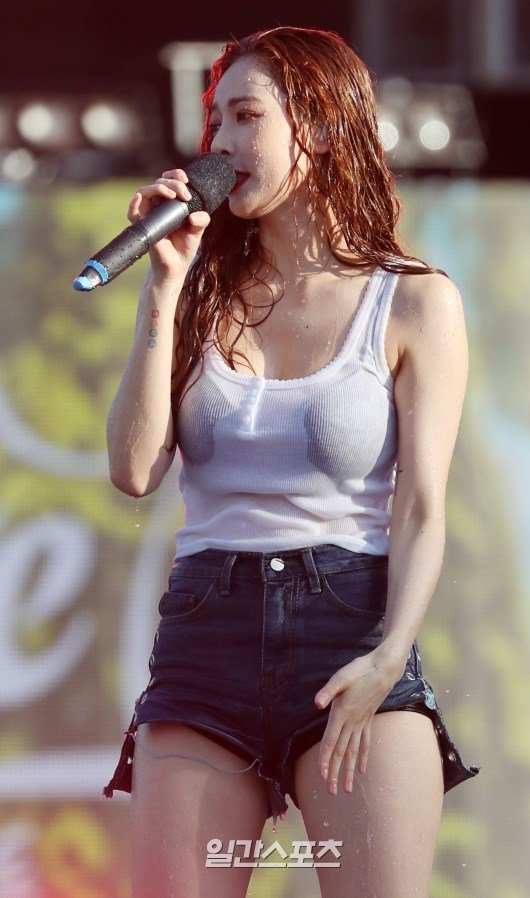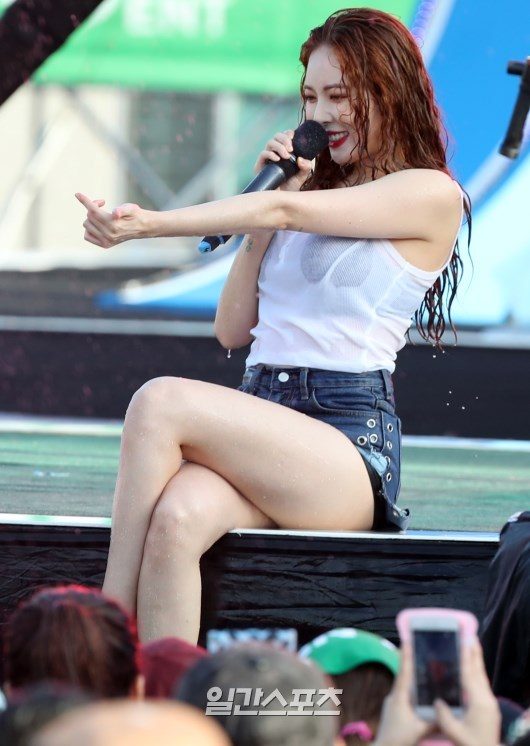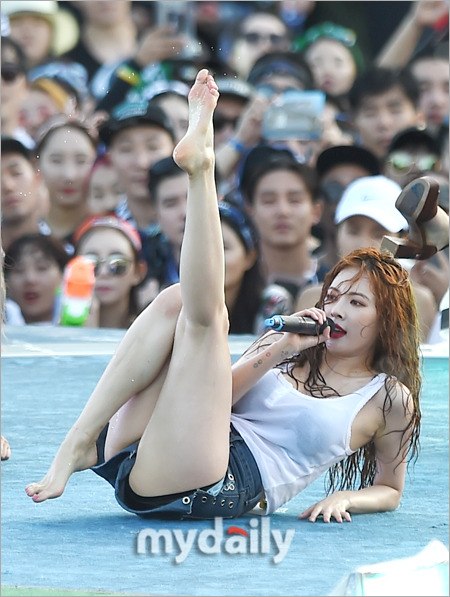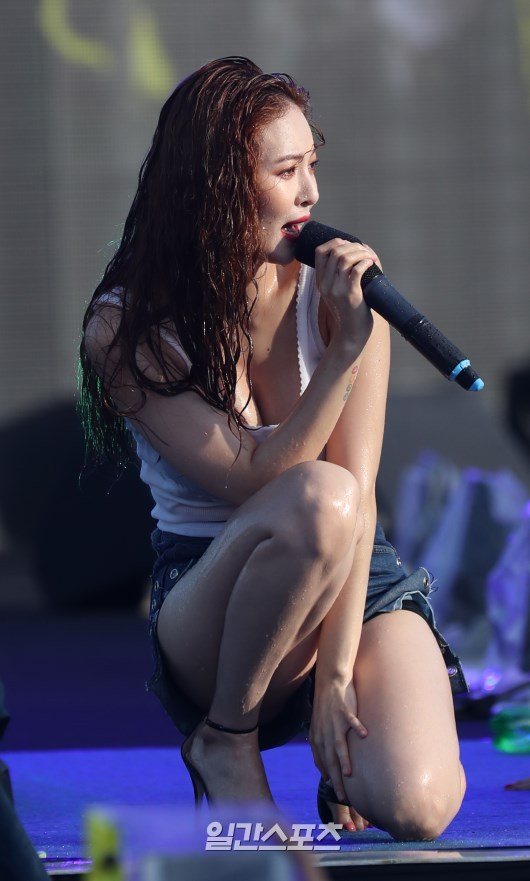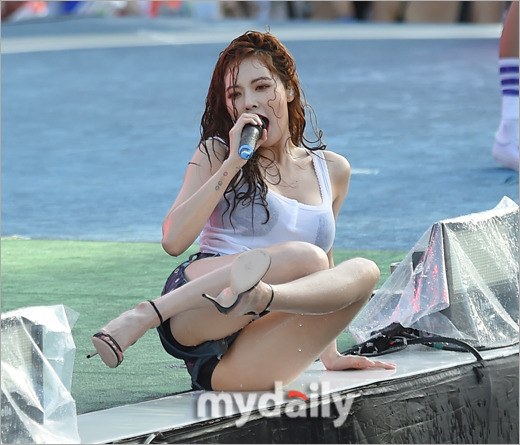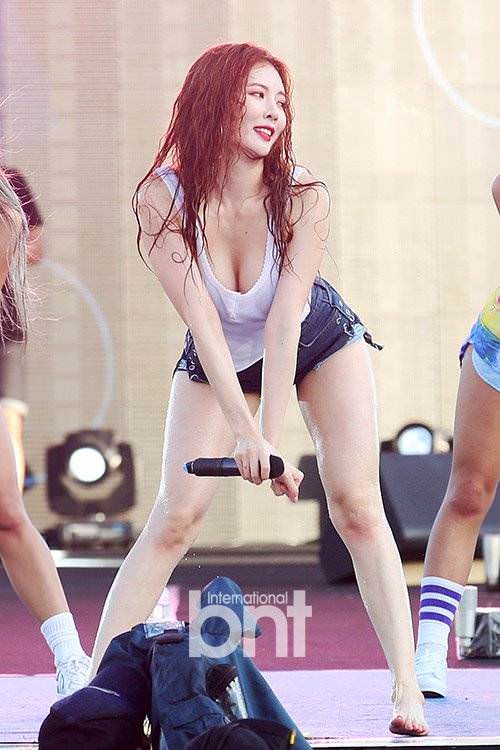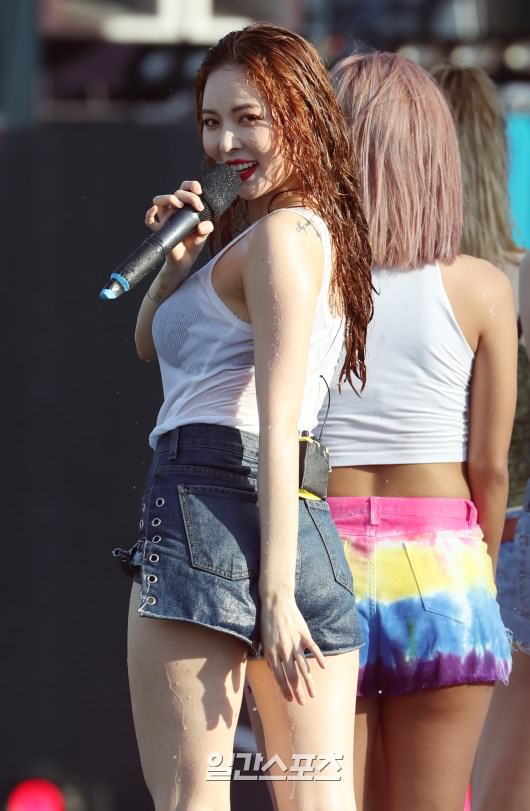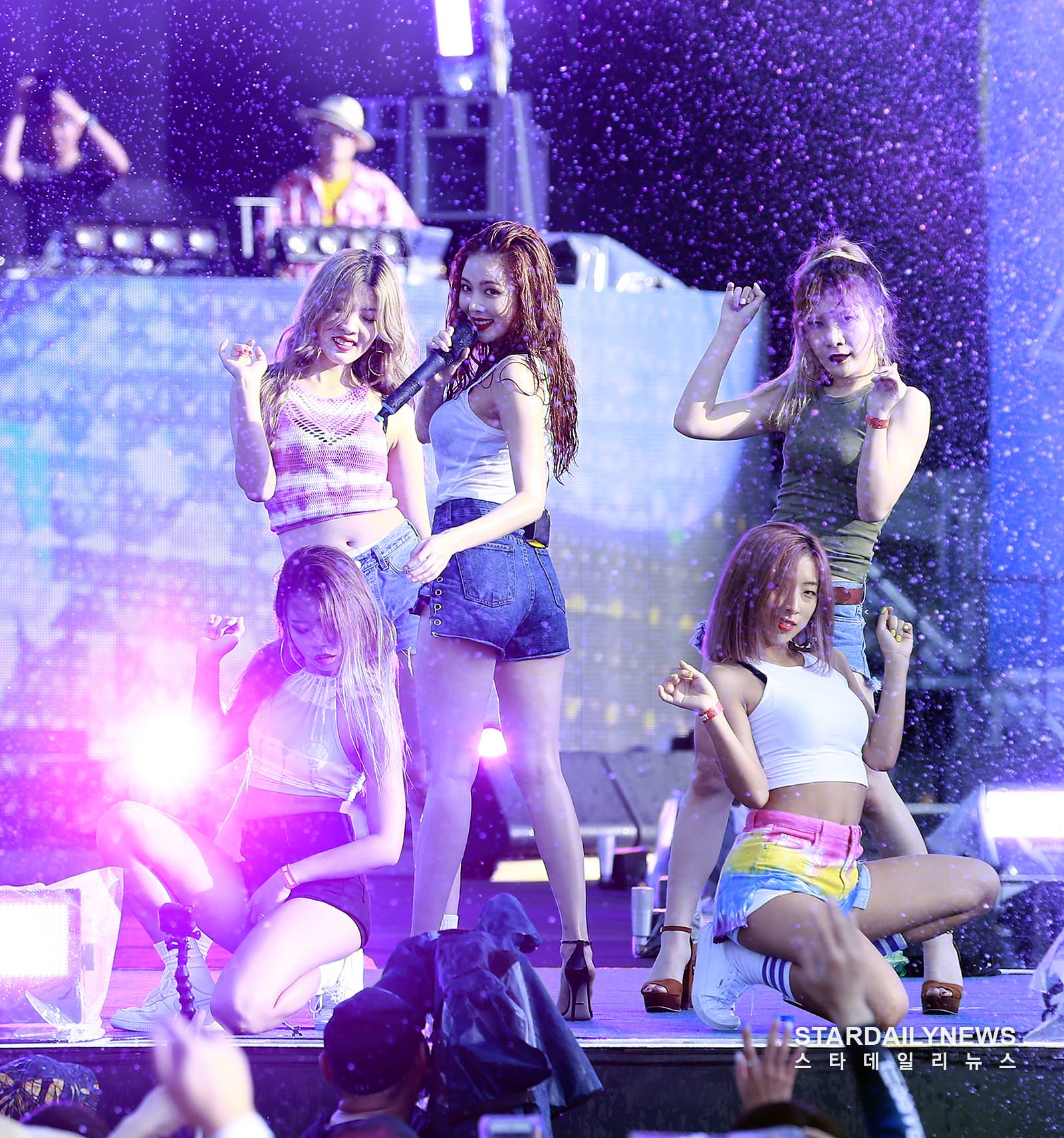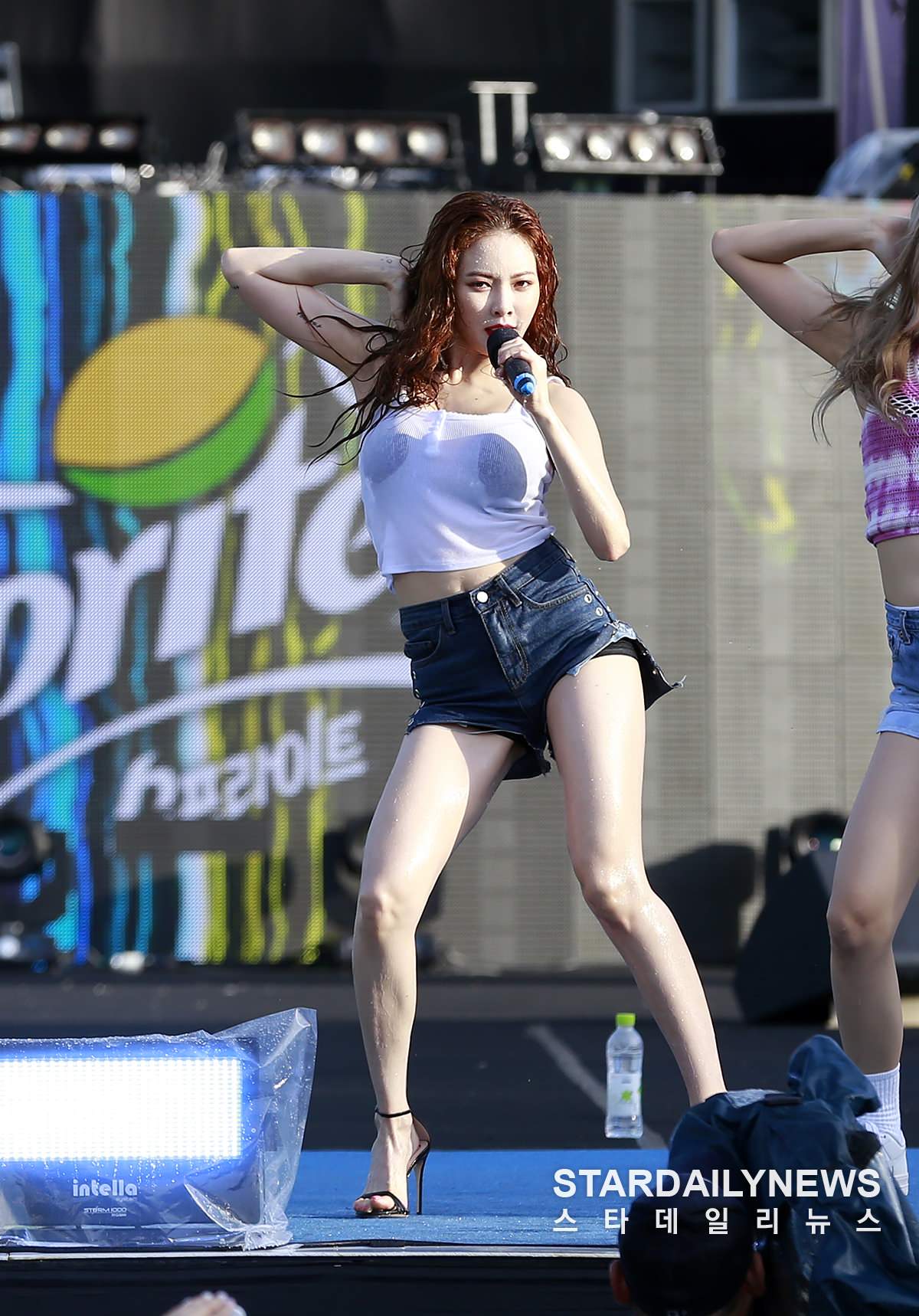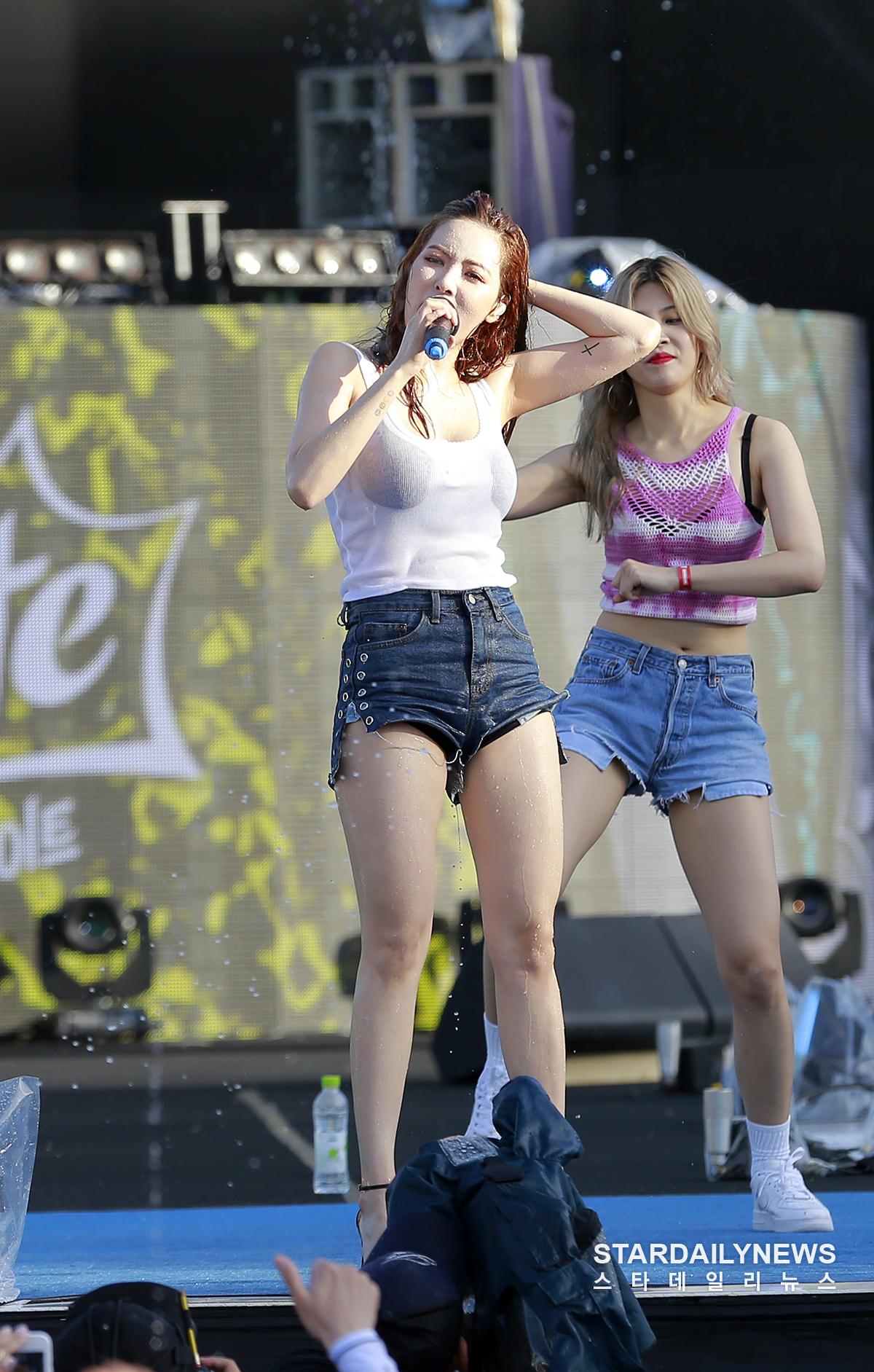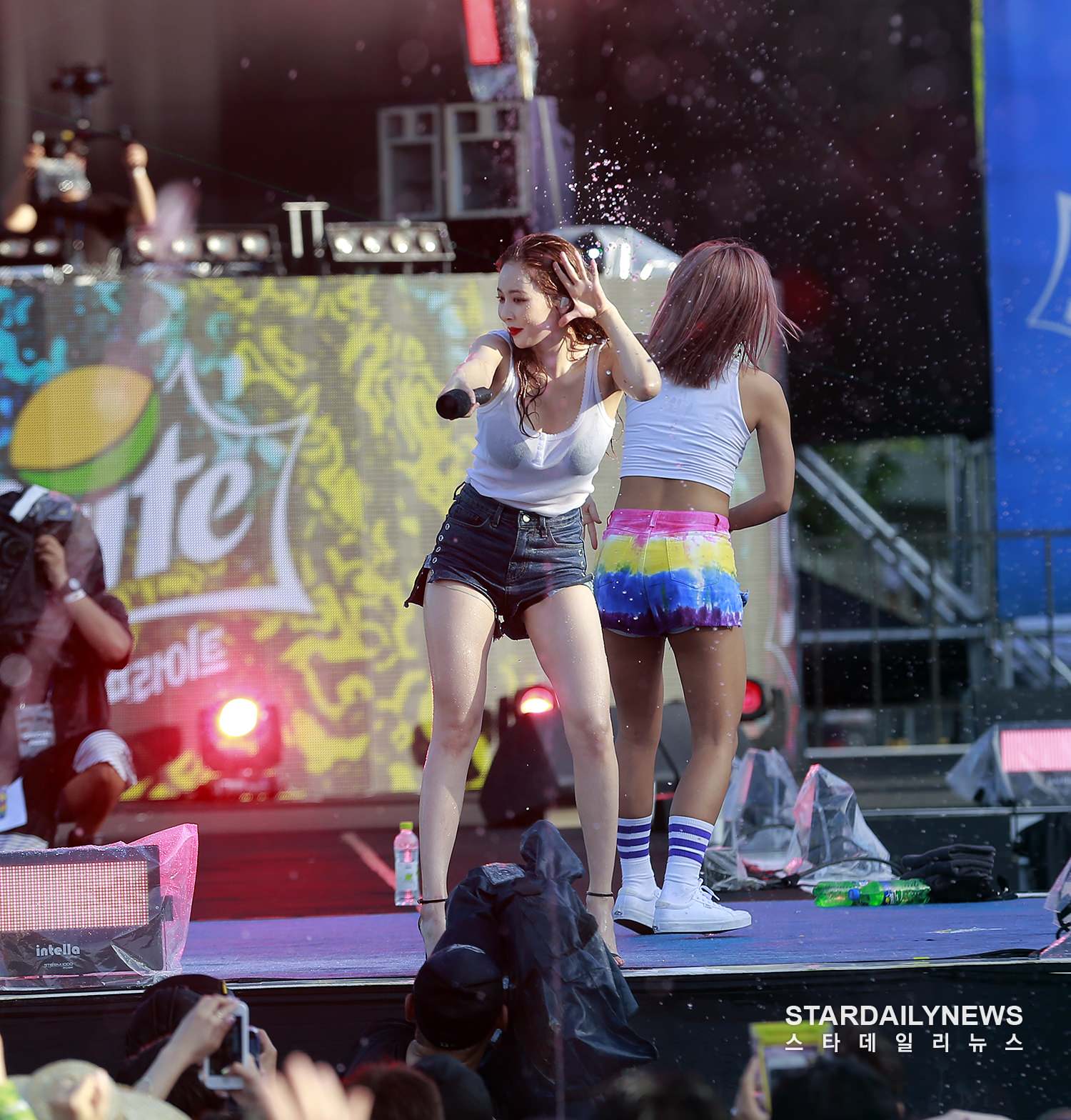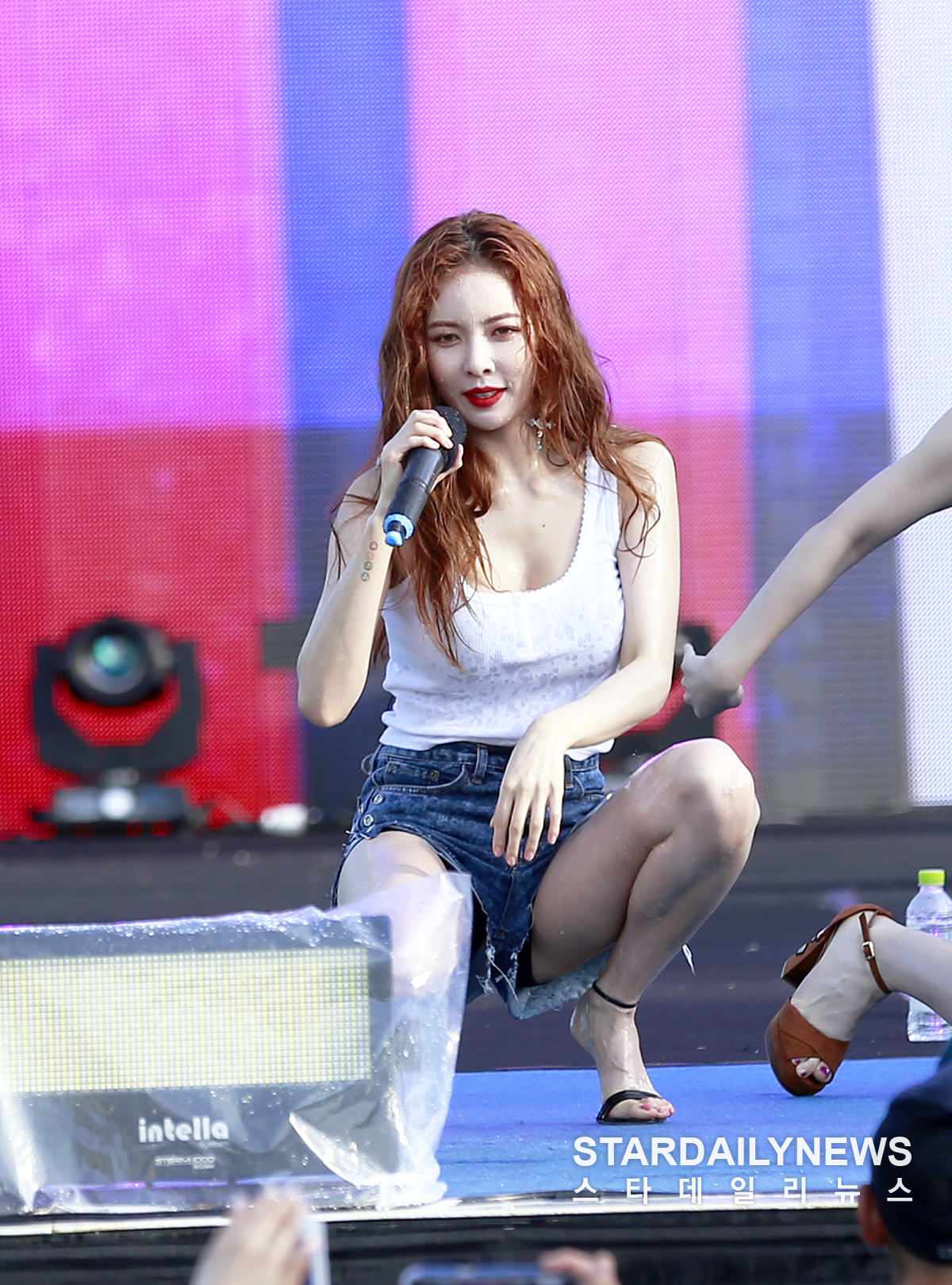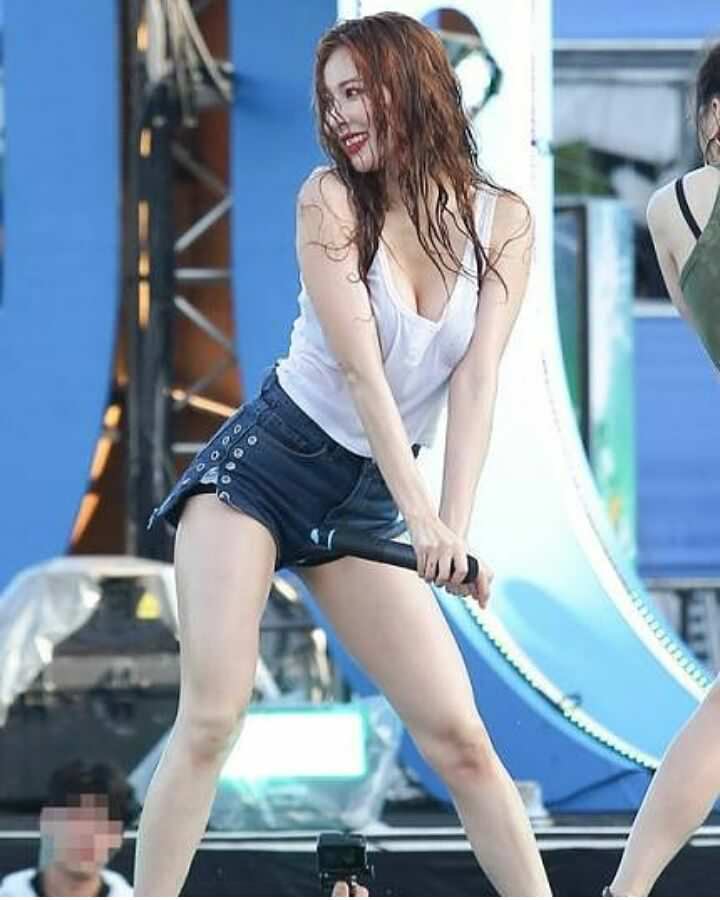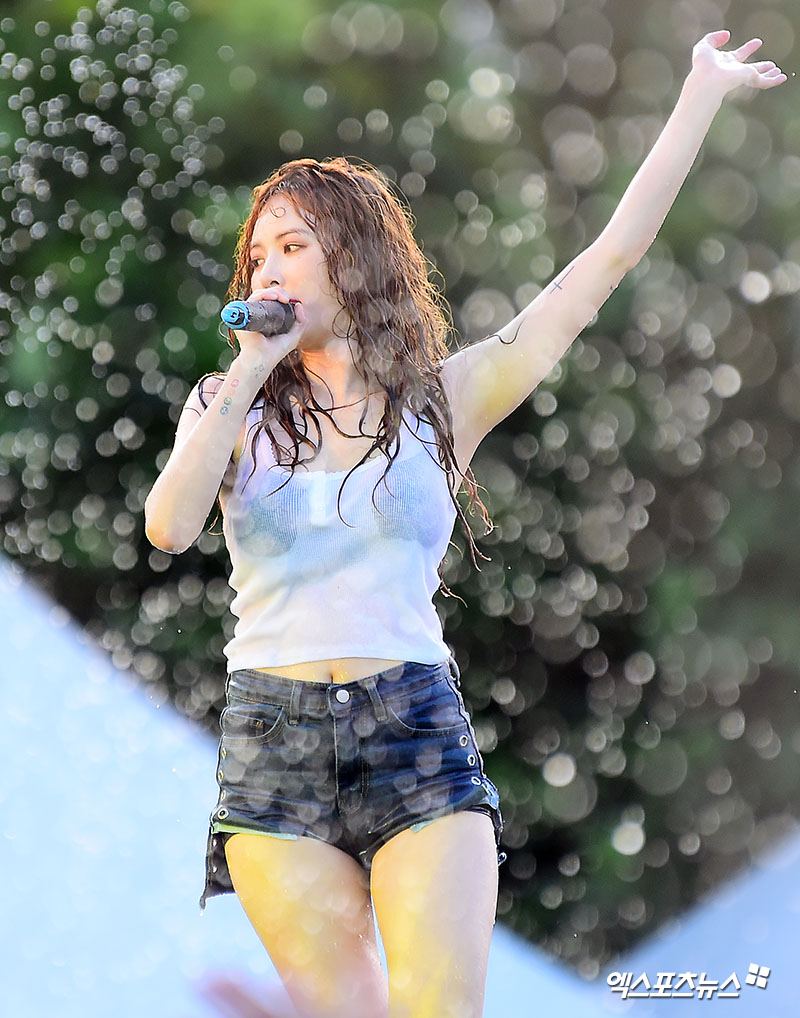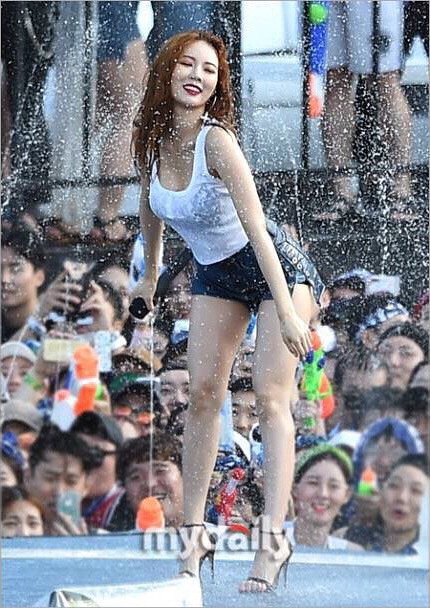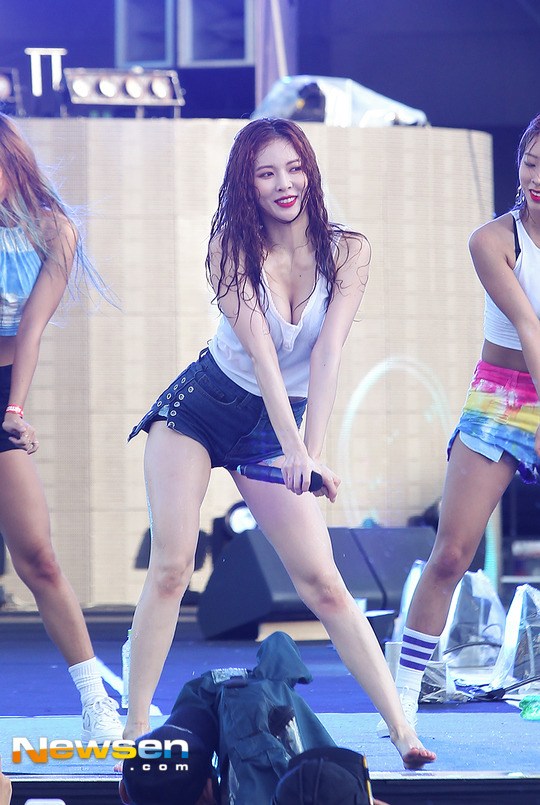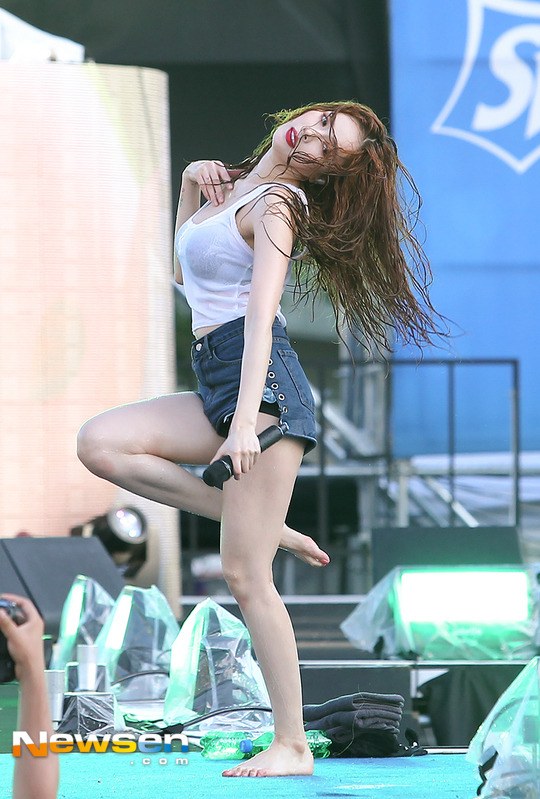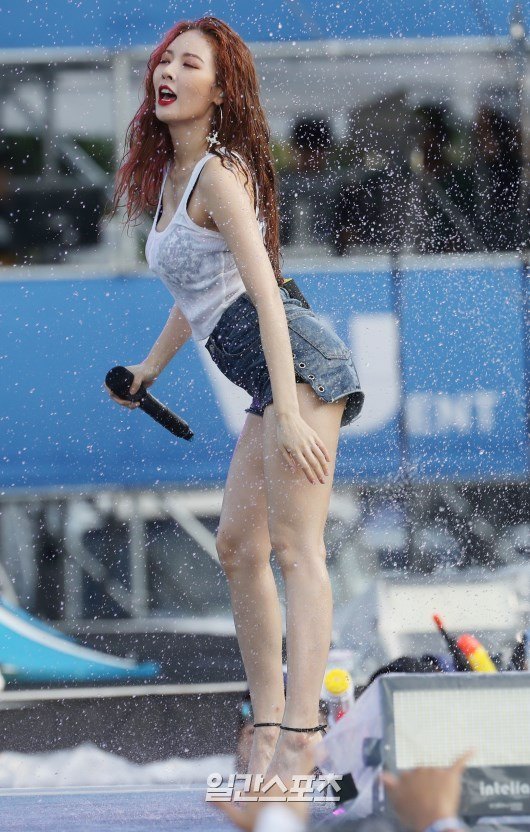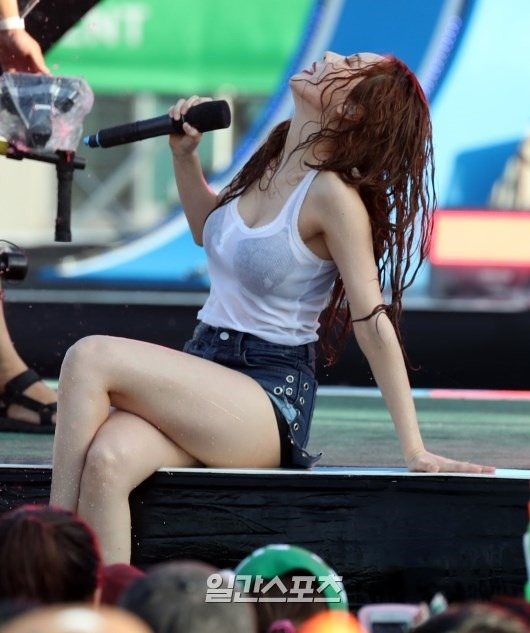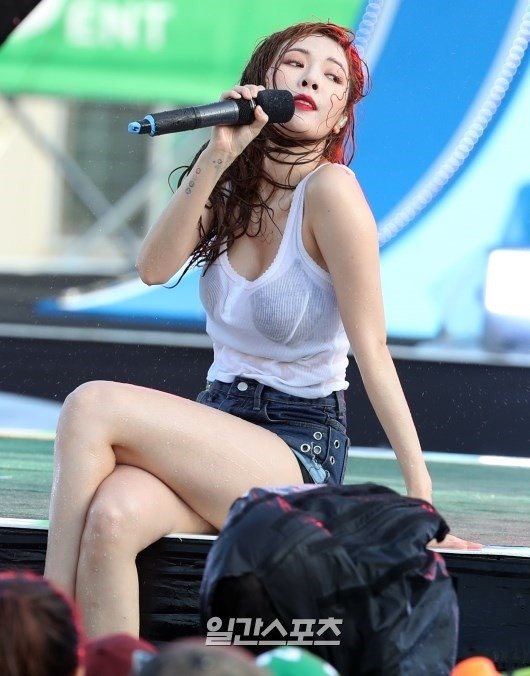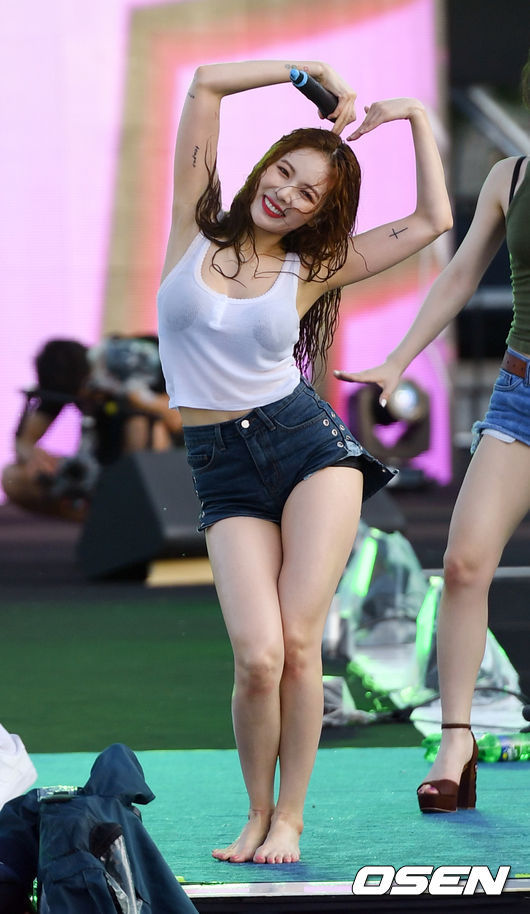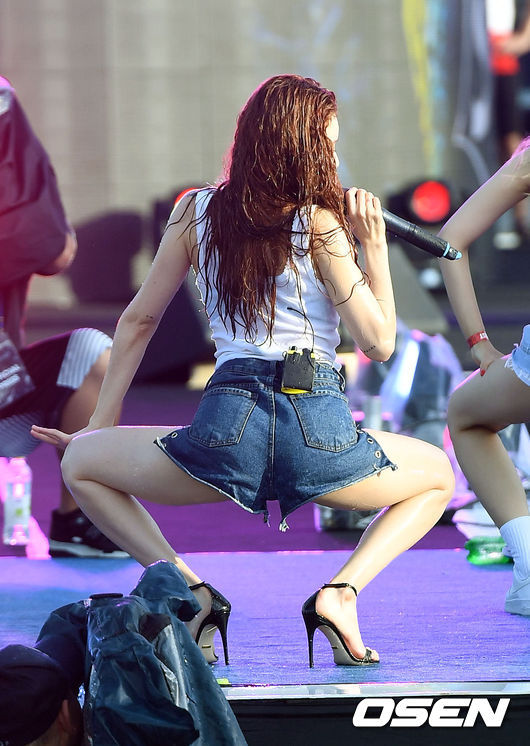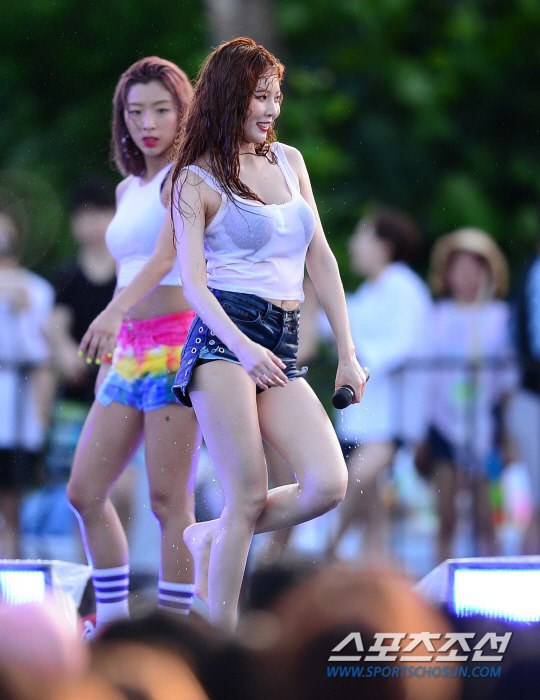 2. Jessi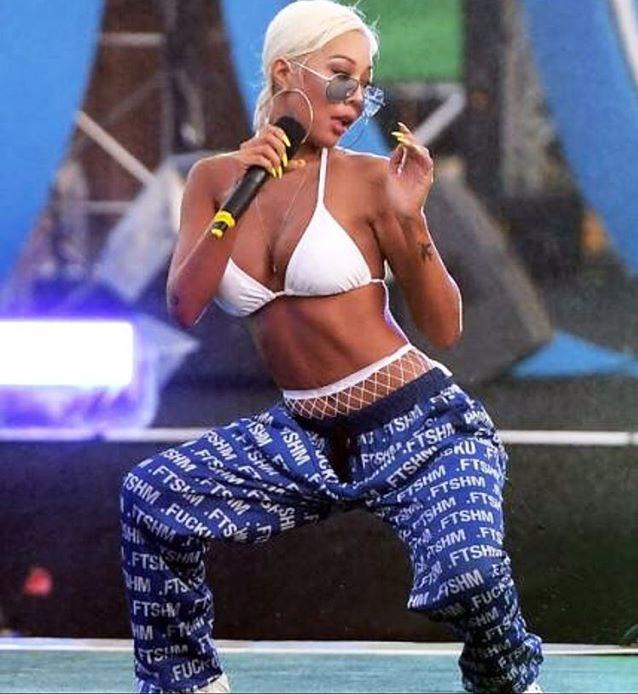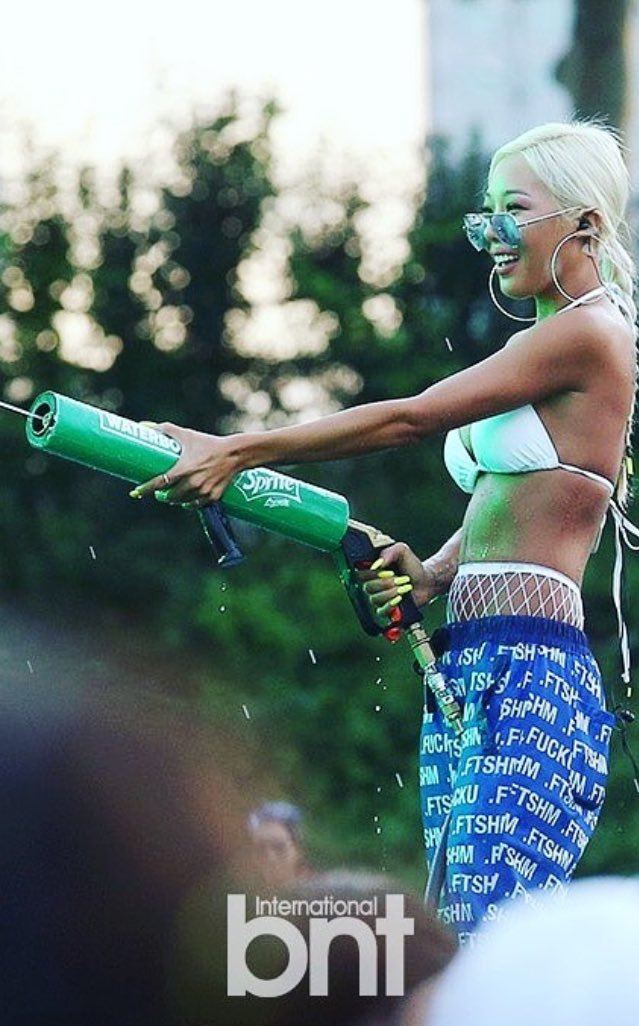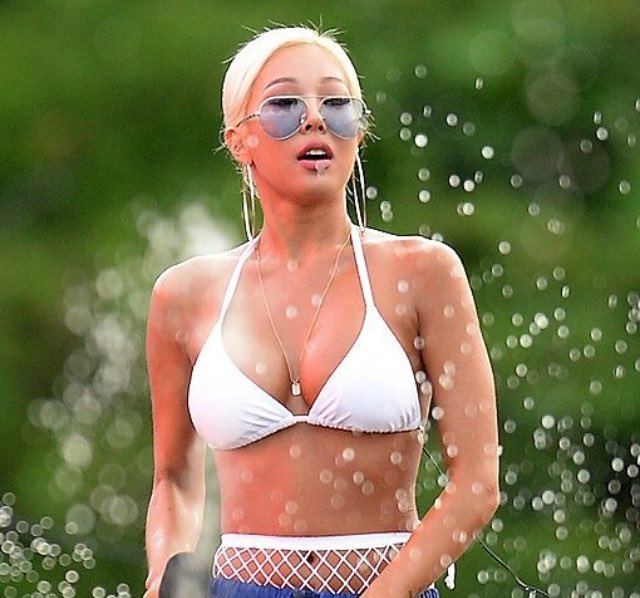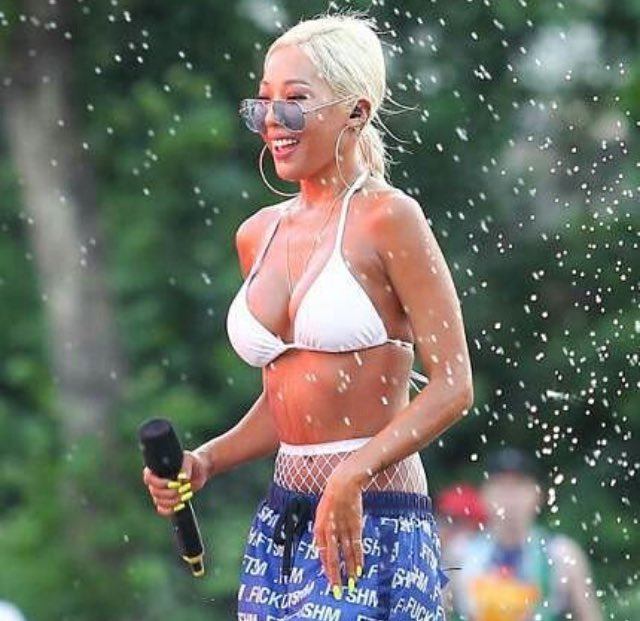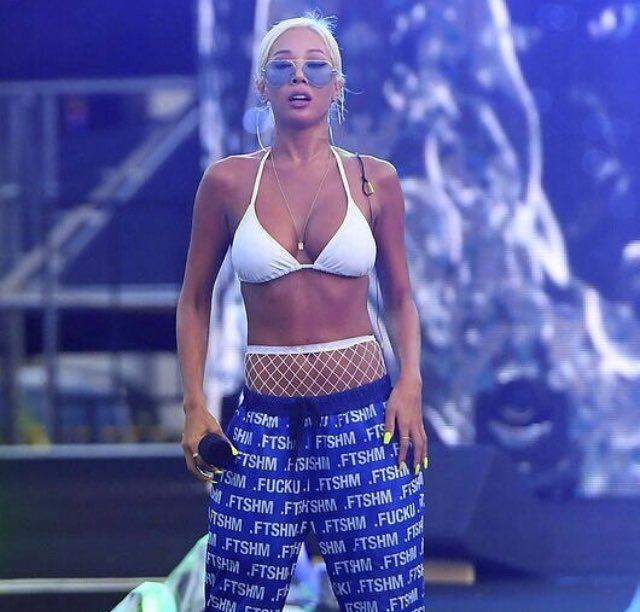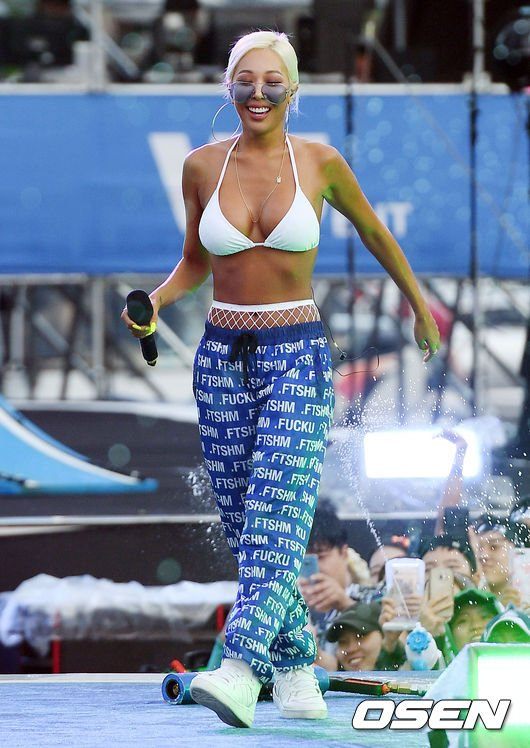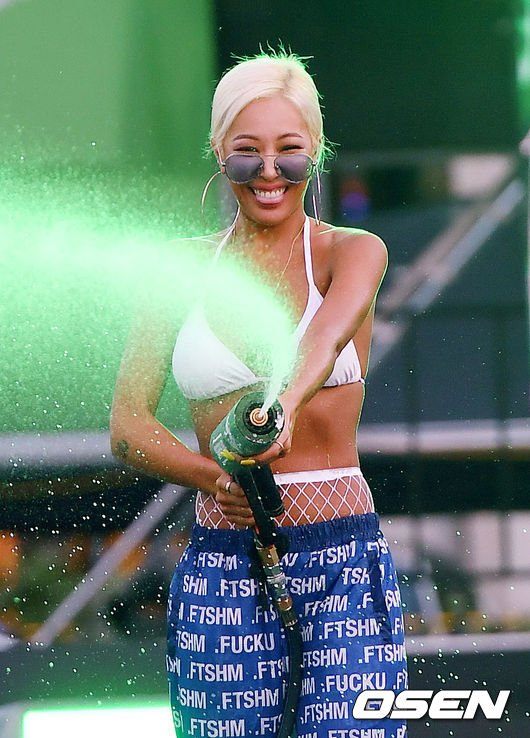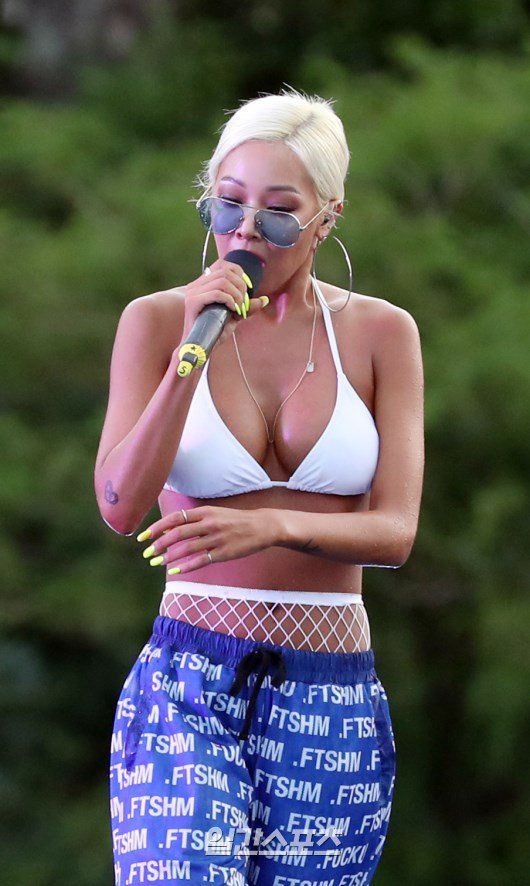 Share This Post