All These Celebrities Are Huge Super Junior Fanboys
With the long and successful career that Super Junior has, it's hard to find anyone in Korea who doesn't know the group but here are a few Korean celebrities who have publicly confessed their admiration for them.
SM Entertainment's veteran group, Super Junior, has won over the hearts of a huge amount of fans over the years and still keeps on with their popularity even after the many army enlistments of its members. Among the admirers there also happens to be many fellow stars who can't stop but praise the idols from time to time.
Now here are a few Korean celebrities that make an effort to point out that Super Junior stands out from the rest.
Choi Jin Hyuk
Choi Jin Hyuk, who worked with Super Junior member Heechul on drama Flower Grandpa Investigative Team and with Donghae on Ms. Panda And Mr. Hedgehog, seems to have taken a liking to the group. He even had his military enlistment overlapping with Shindong and Sungmin.
Royal Pirates
The current and past members of Royal Pirates are well-known Super Junior fans as the boys have often tweeted back and forth with each other. They even performed a cover of Super Junior's iconic song "Sorry, Sorry". The members of both groups seem adorably affectionate and supportive when it comes to either one of their activities.
Kim Min Jong
Kim Min Jong who is familiar to many from the several films and tv dramas he has starred in is also a part of Super Junior's ever-loyal fanbase. Kim Min Jong works under SM Entertainment and must have encountered many other groups as well but takes his pick and turns his gaze on the veteran group when it comes to choosing a favorite.
Produce 101 Season 2 Trainees
The boys' reaction when seeing the Super Junior leader, Leeteuk, is simply adorable. Then again, who wouldn't fanboy over the renowned K-pop group and its leader?
the reaction of the trainees after seeing leeteuk as mc… iconic pic.twitter.com/JrzfqRxi3n

— ren (@forminhyun) May 12, 2017
BONUS: Gong Yoo
Although he was just teasing BtoB's Sungjae during the filming of their hit drama Goblin, Gong Yoo used Super Junior as his example, proving just how popular and well-known they are by Korean celebrities.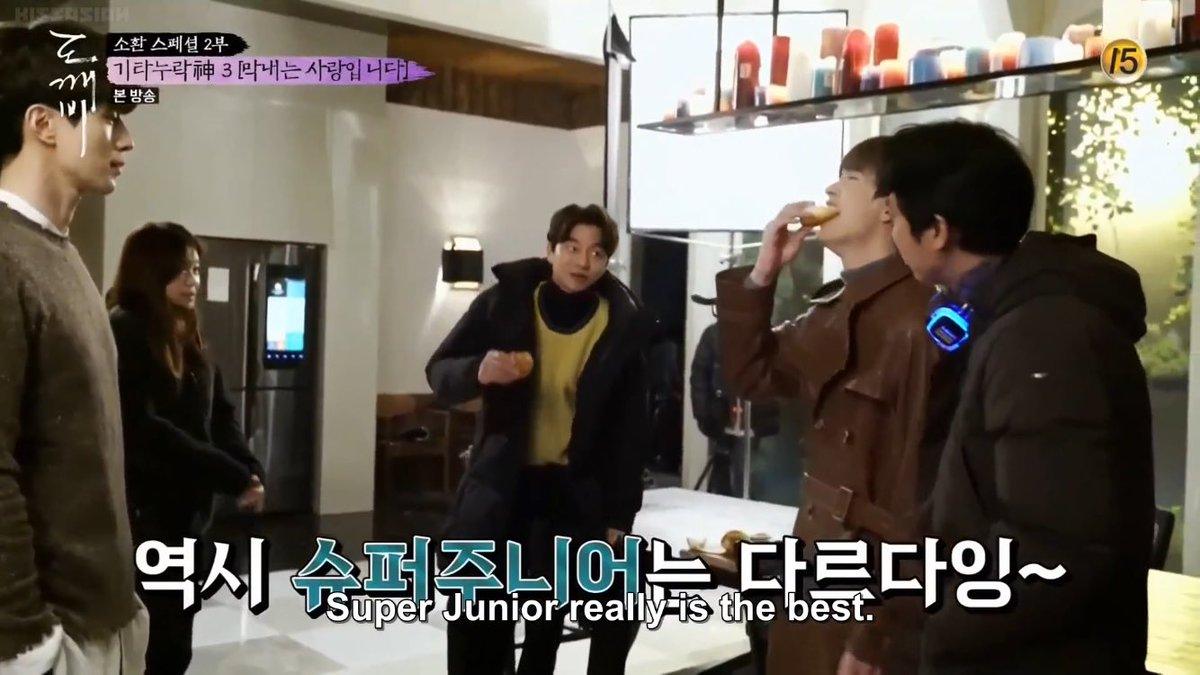 Share This Post