Baekhyun is obsessed with putting his mouth on Sehun
Baekhyun has repeatedly been seeing biting and putting his mouth on Sehun, and here's what Sehun had to say about it.
In the world of K-POP, is not uncommon to see people with peculiar habits such as biting. Some idols do it to look sexy. Others do it to show affection.
The boy group EXO is a close-knit group of members who are not afraid to show each other how much they love each other! Even on stage in front of many fans, the boys will take any opportunity to show affection to one another. One member in particular, Baekhyun, has a peculiar way of showing his affection for the group's maknae, Sehun.
Baekhyun's affection extends to all of his group members (especially Sehun). To the delight of EXO fans, cameras have caught Baekhyun playfully biting Sehun on many occasions. Affectionate treatment like this is nothing new to Sehun. As we've seen before, Sehun's fellow group members all enjoy treating him with love and kindness.
Without further ado, we introduce to you our favorite moments when Baekhyun gave Sehun a playful bite. Enjoy!
Baekhyun's bite was even broadcasted on the big screen!
Baekhyun goes in for a big bite onto Sehun!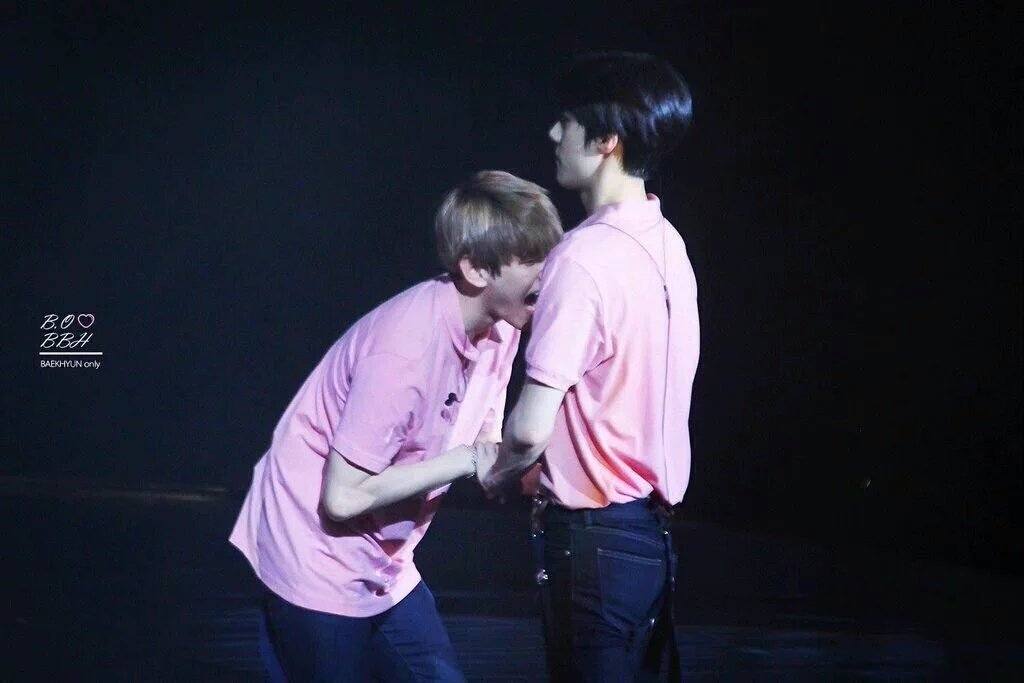 It seems Sehun is used to Baekhyun's adorable antics! In the photo below, he casually brushes his hair as Baekhyun reaches in to bite him.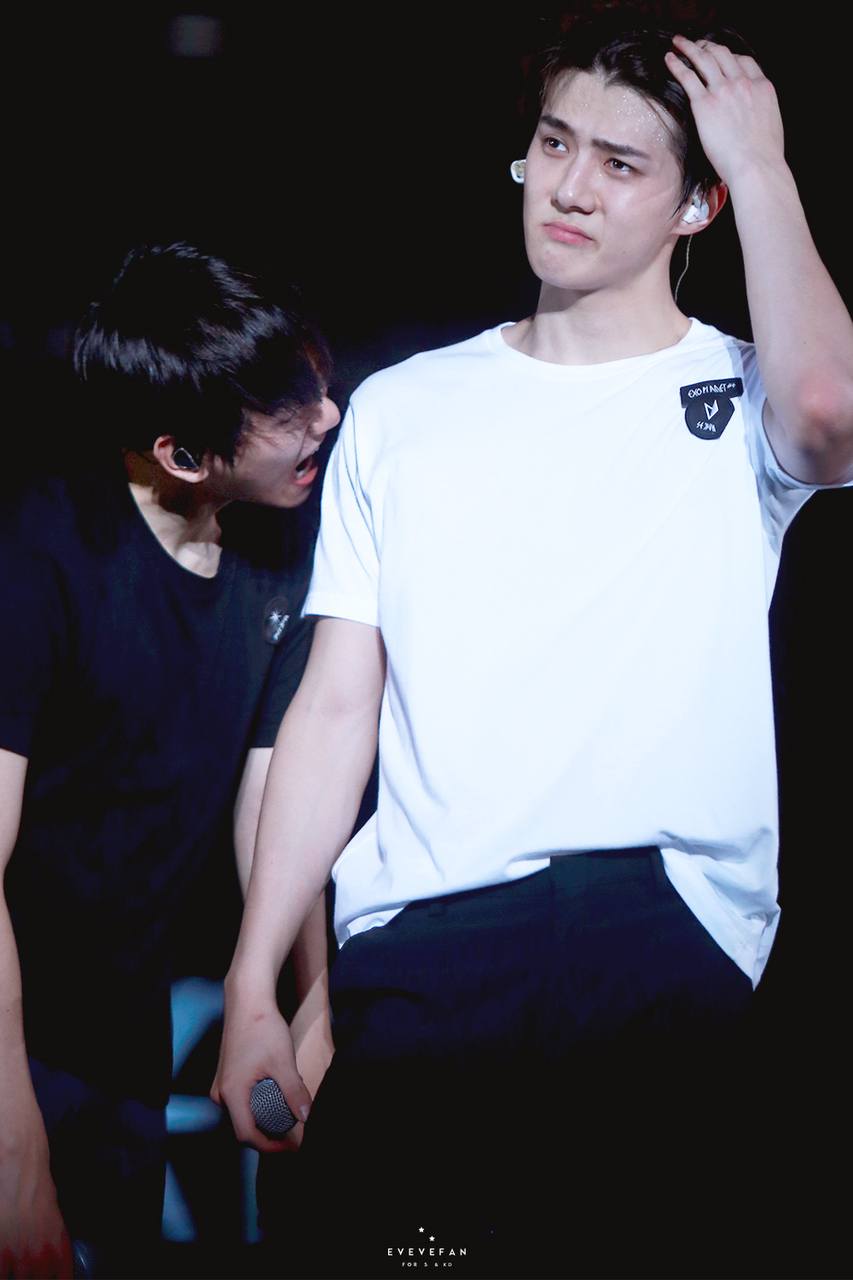 Baekhyun stares longingly as he readies a bite for Sehun.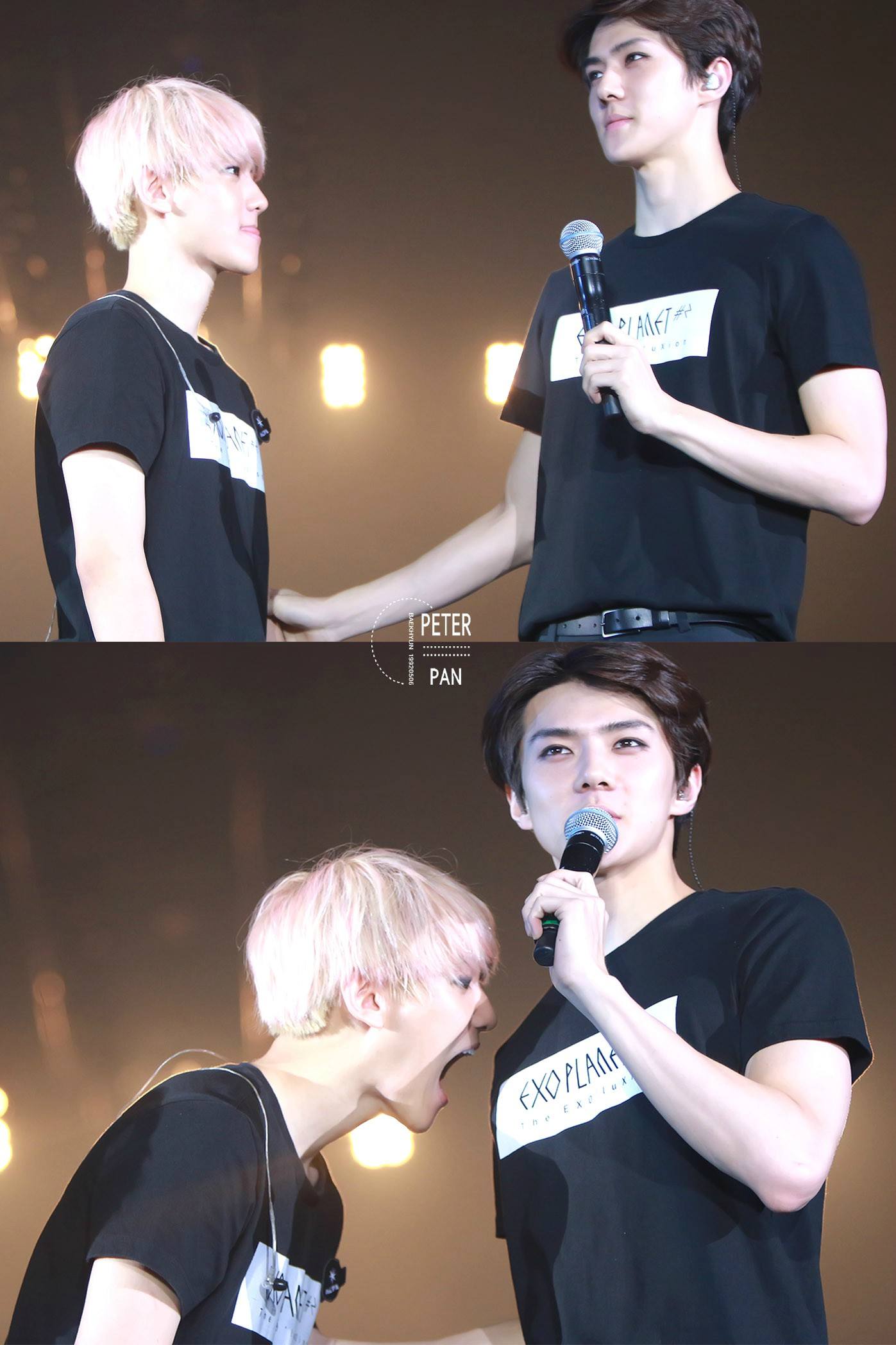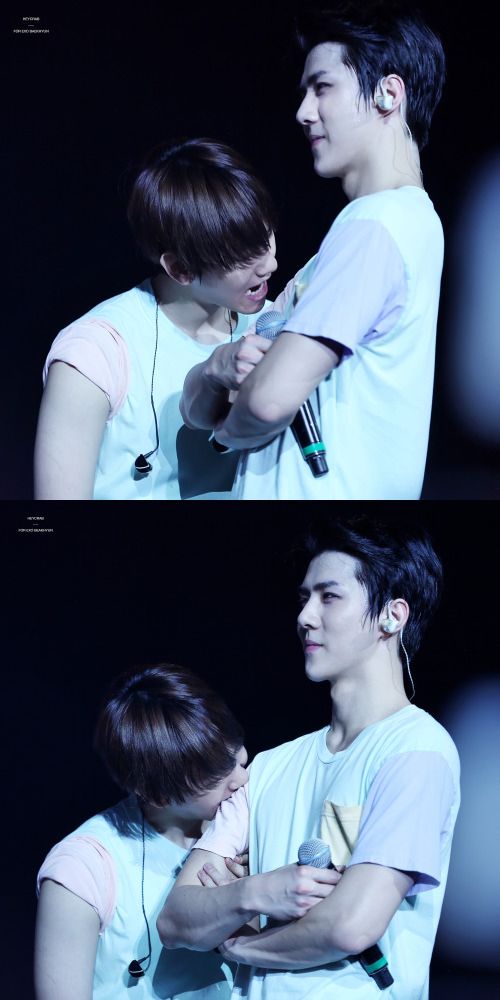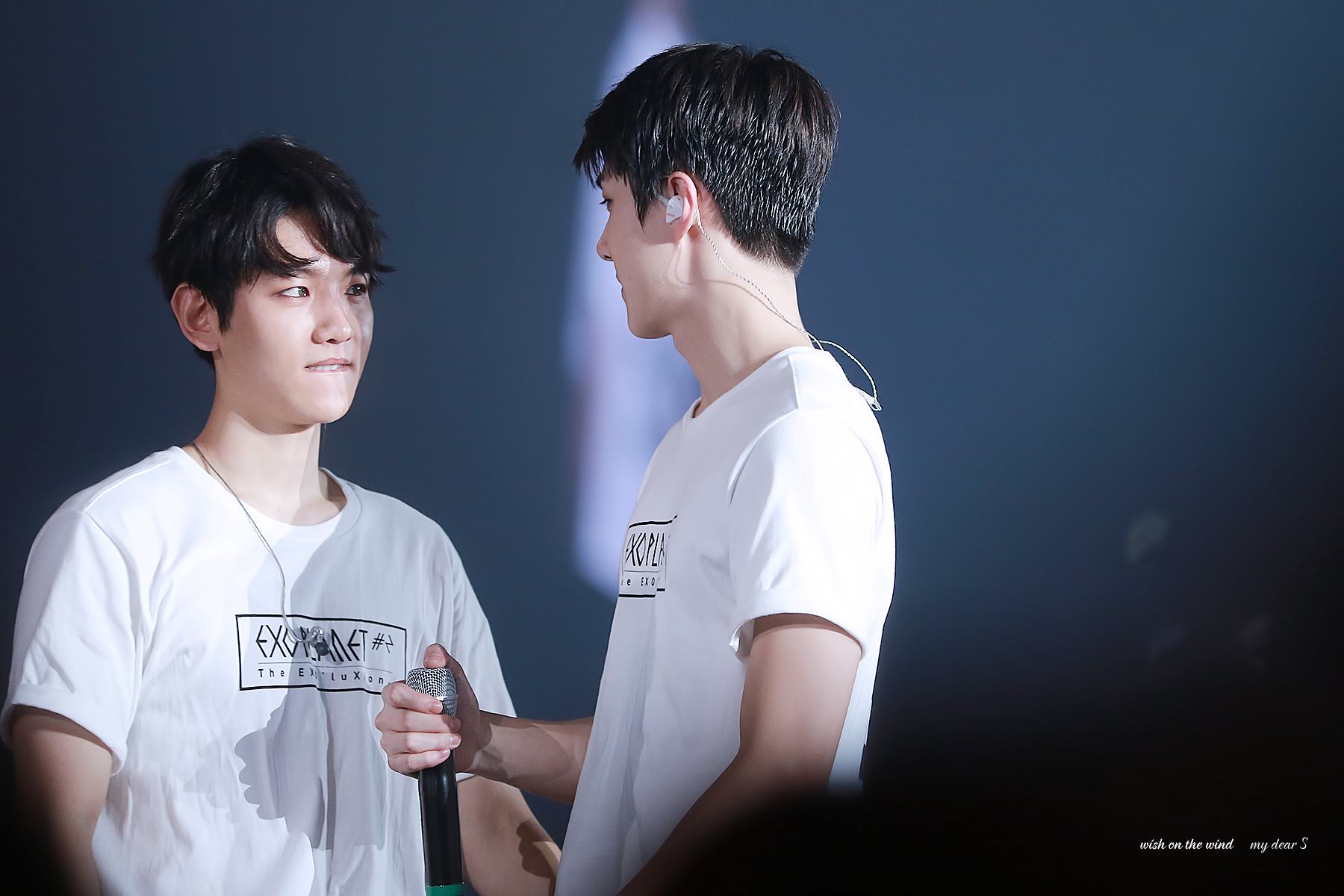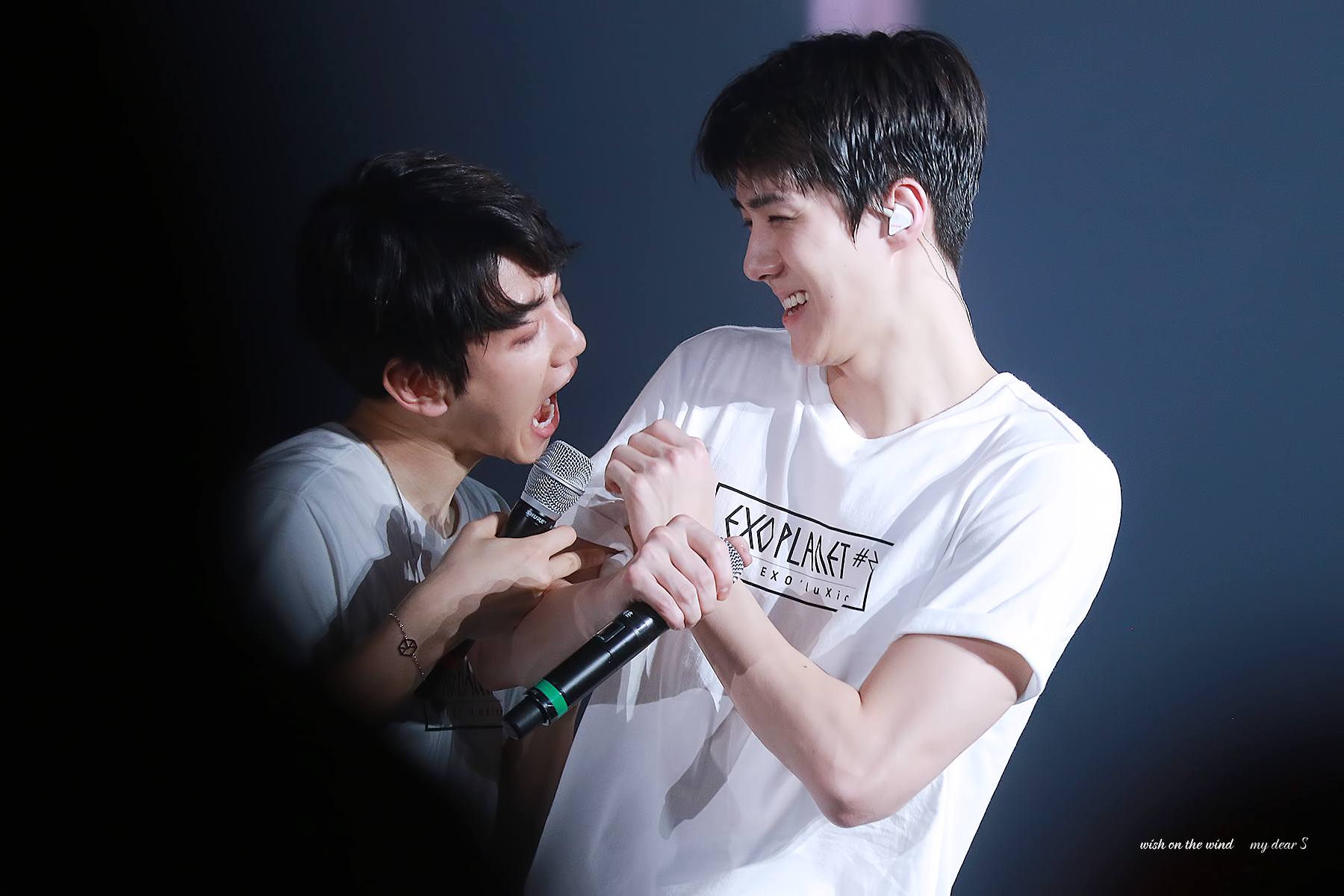 Baekhyun did not stop there! On a live stream, Sehun shared an intimate and hilarious detail about Baekhyun's biting habit.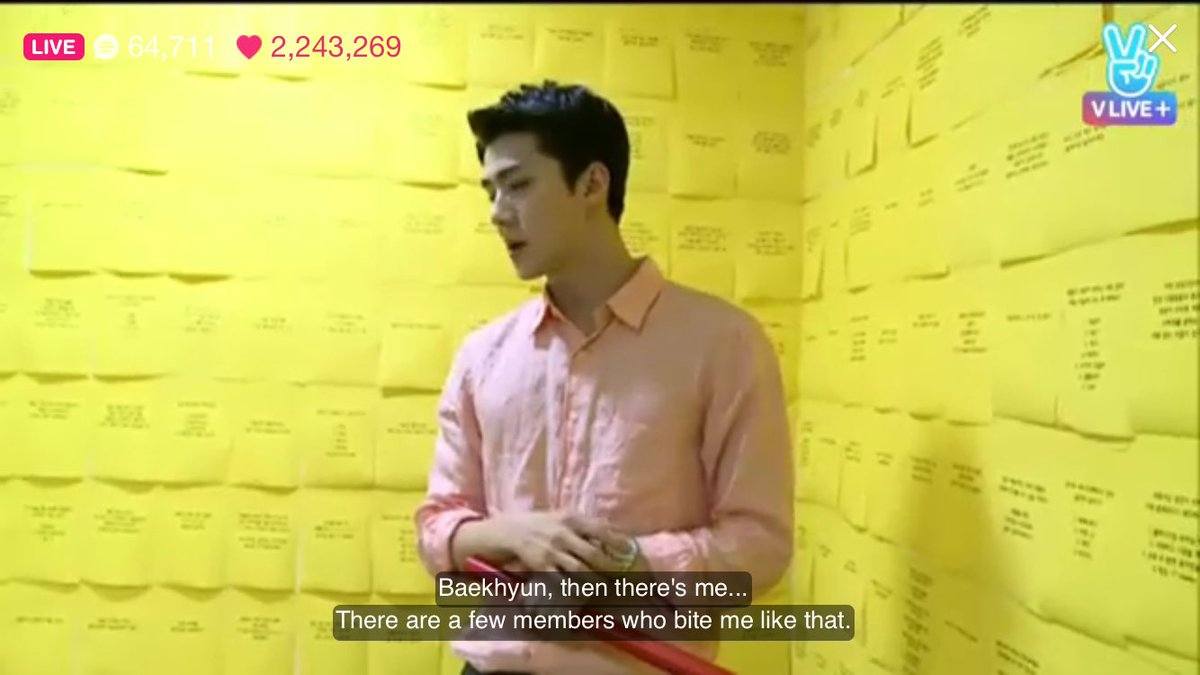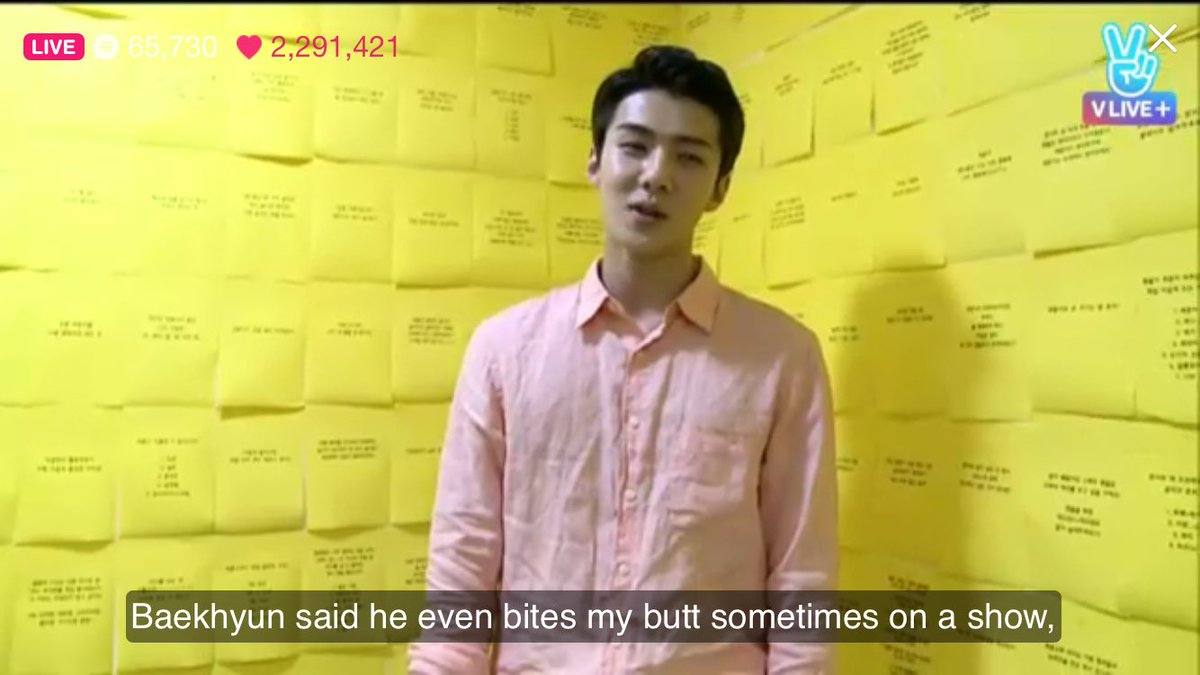 Baekhyun has bit Sehun on his rear end!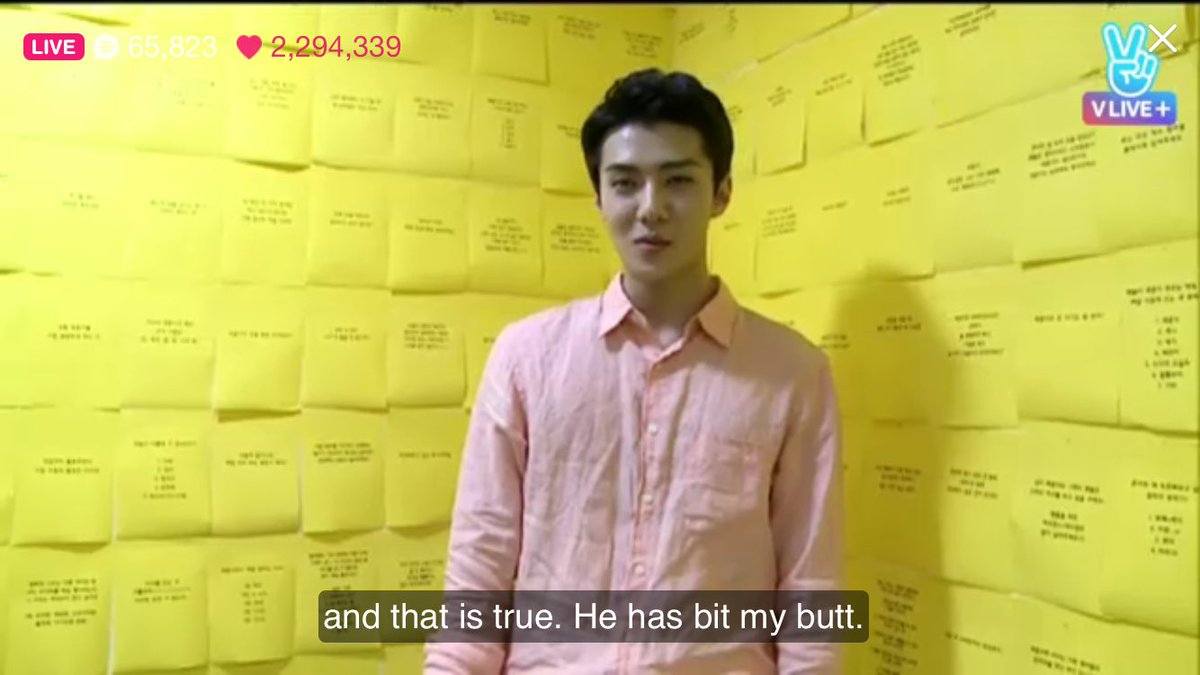 Share This Post