Billboard Names A.R.M.Y The Best Fandom Because Of These 5 Reasons
Billboard has declared that BTS's fandom, A.R.M.Y, is the best fandom around.
BTS is currently making waves in the American music industry, having recently been nominated for the Billboard Music Awards as well as being invited to attend the event.
Their increasing popularity has captured the attention of the American music industry, resulting in top music chart Billboard even making a video with their top 5 reasons why they believe A.R.M.Y is the best fandom.
1. They are loyal and devoted to BTS, specifically when it comes to retweets
According to Forbes, BTS was actually retweeted more times in March 2016 than celebrities Kanye West and Justin Bieber, proving the power of A.R.M.Ys on social media.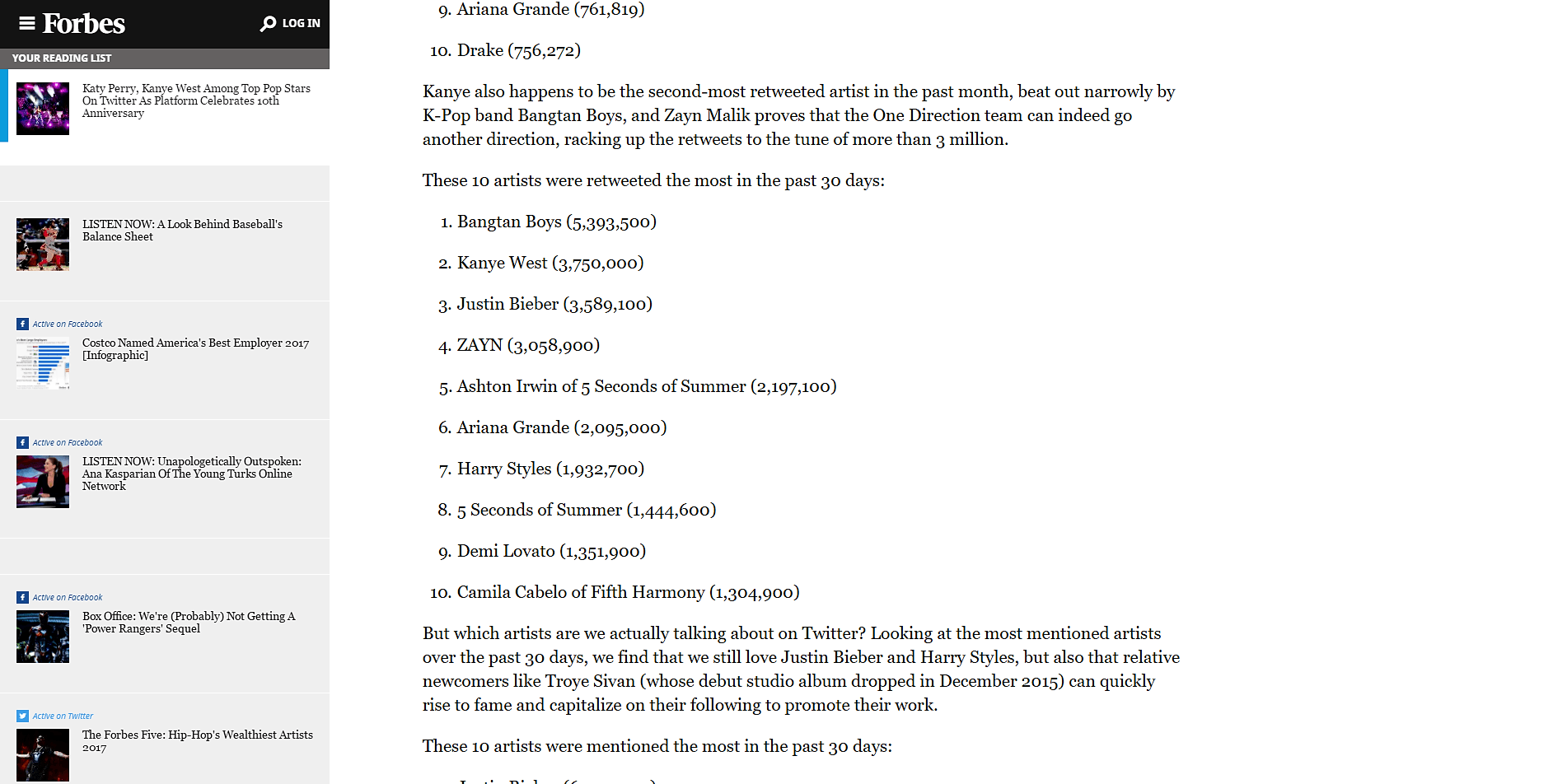 2. They helped BTS set records on several charts
Their Wings album was the all-time best selling album on the Gaon chart since it was formed in 2010, and they were also the second K-pop artist to chart on the Billboard 200 twice in a row. Other accolades include entering the Official UK Albums Chart at the 62nd spot.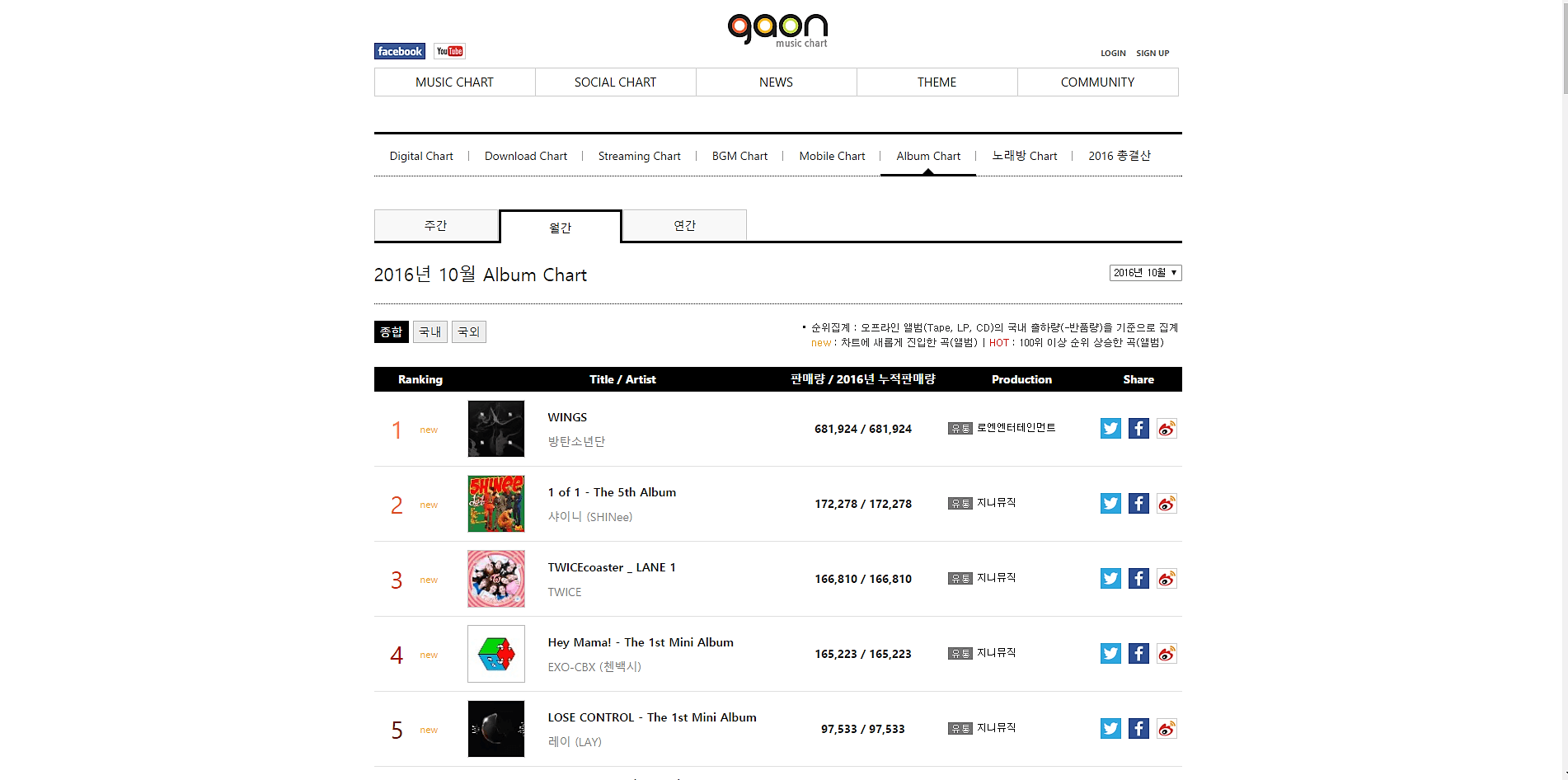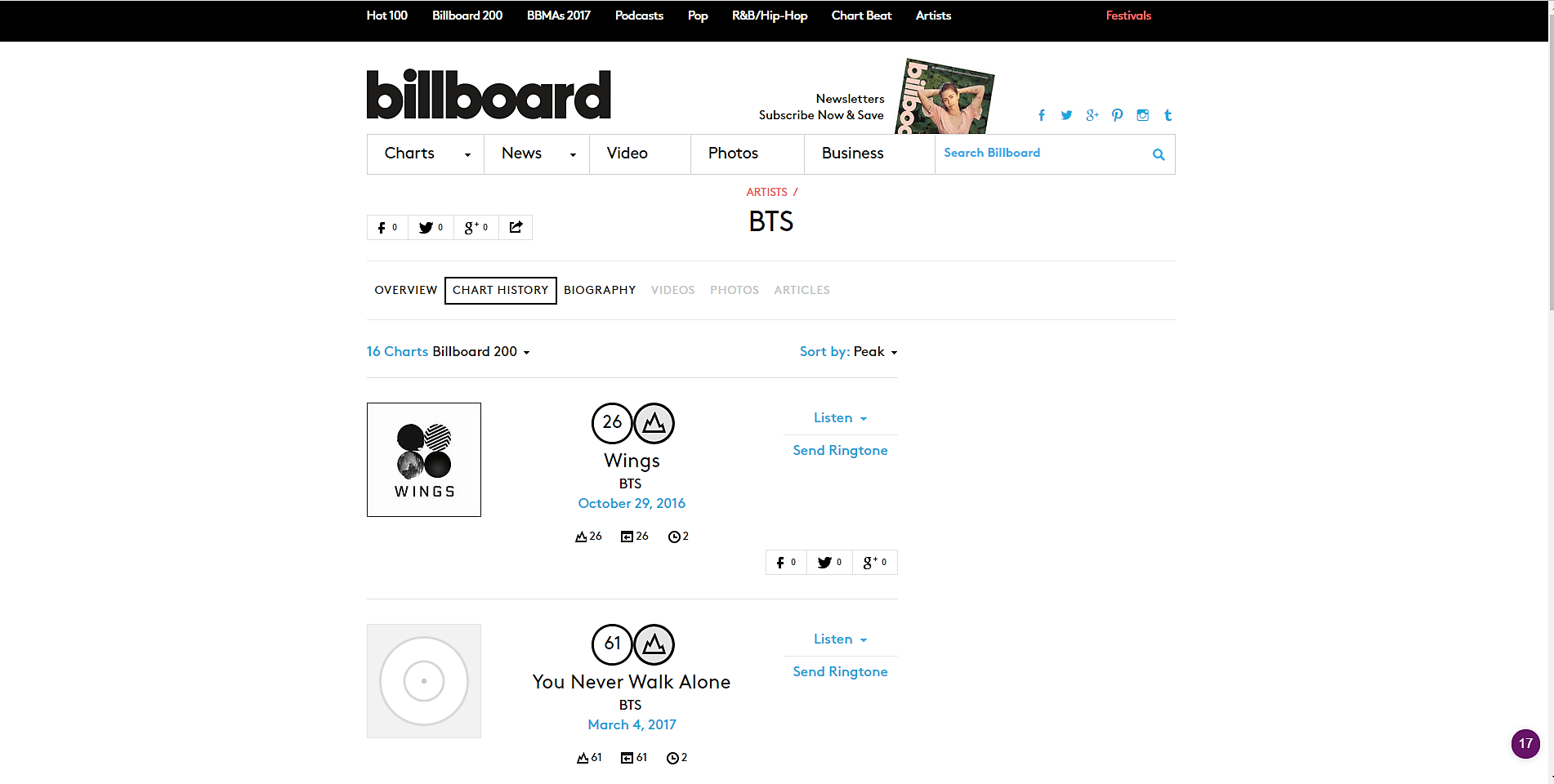 3. Their Strong Bond with BTS
Despite fans having special bonds with their idol groups being particularly common in Kpop, Billboard noticed that BTS and A.R.M.Y seem to have a bond that is one of a kind. They even highlighted the fact that BTS wrote a song just for their fans as a show of gratitude on their 3rd Year Anniversary.
4. Willingness to Apologise to other Fandoms
On the issue of fan wars between opposing fandoms, it was noticed that a member of A.R.M.Y had actually written letters addressed to other fandoms in the hopes that it would help solve the disputes between them. Even though it may not have solved everything, the effort on the part of the fan was noted.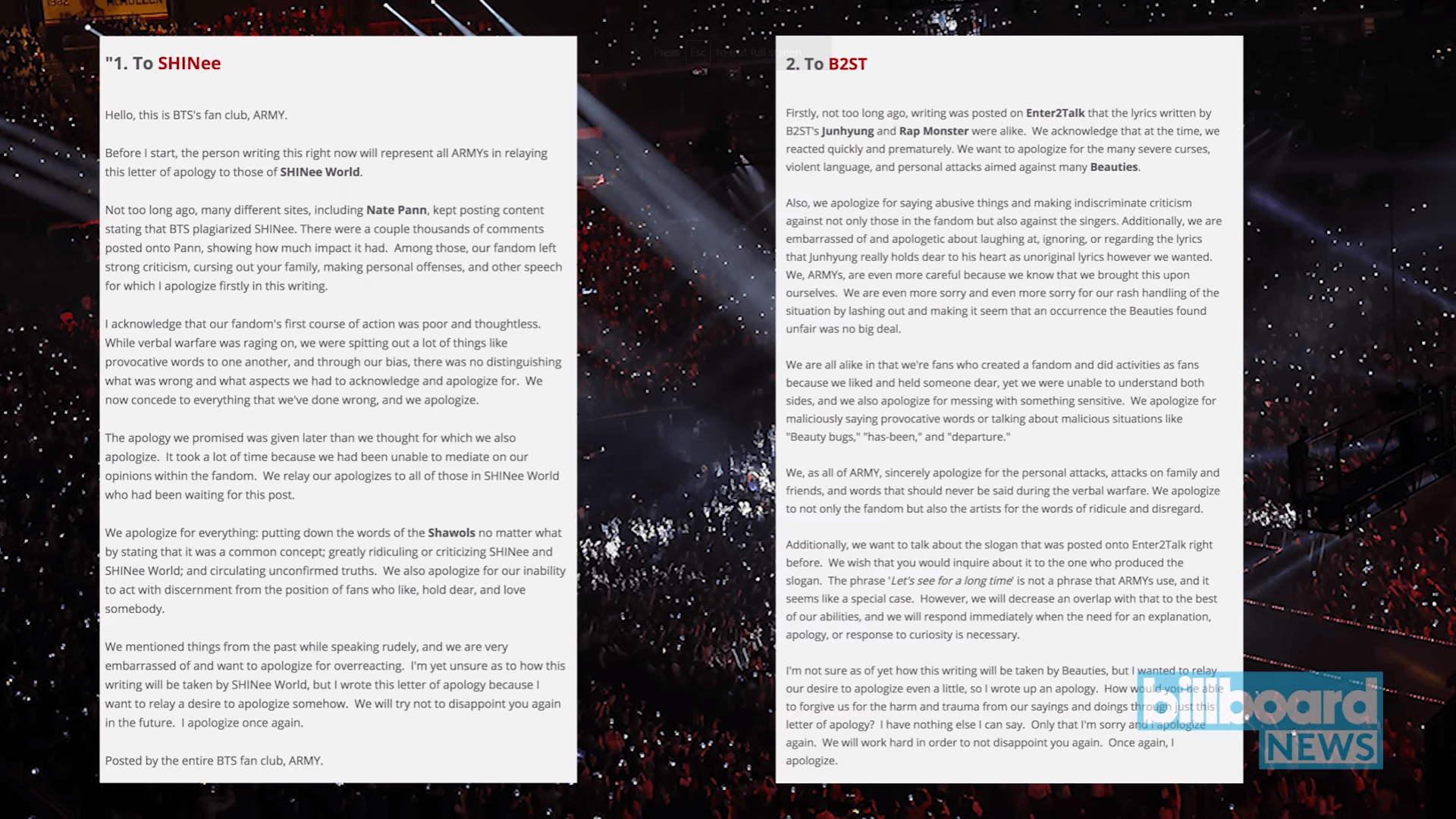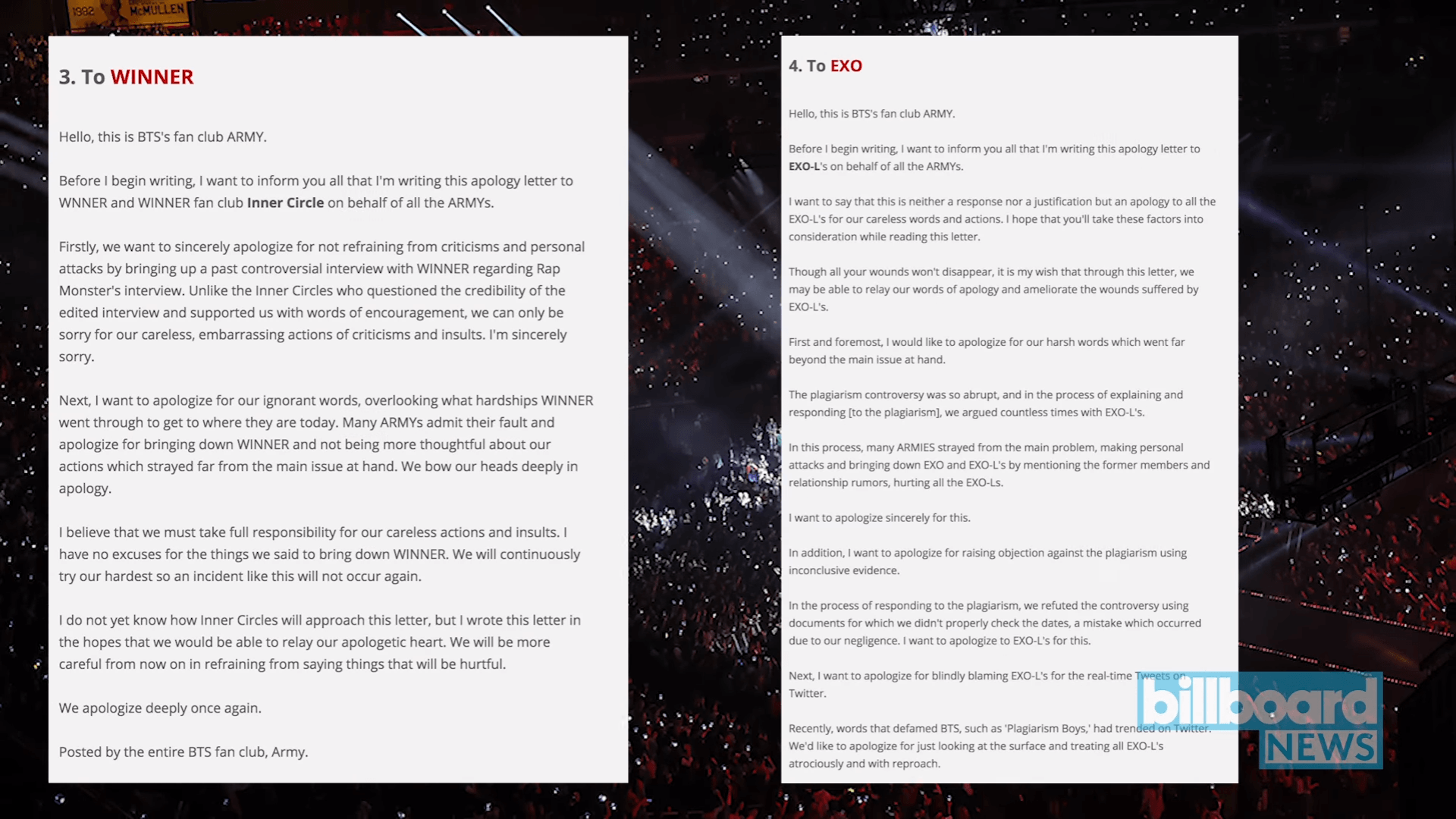 5. A.R.M.Y Helped BTS Get Invited to the BBMAs
It was revealed that it was because of the intense effort from the fans who constantly tweeted Billboard that BTS was eventually invited to attend the Billboard Music Awards as a nominee for "Top Social Media Artist".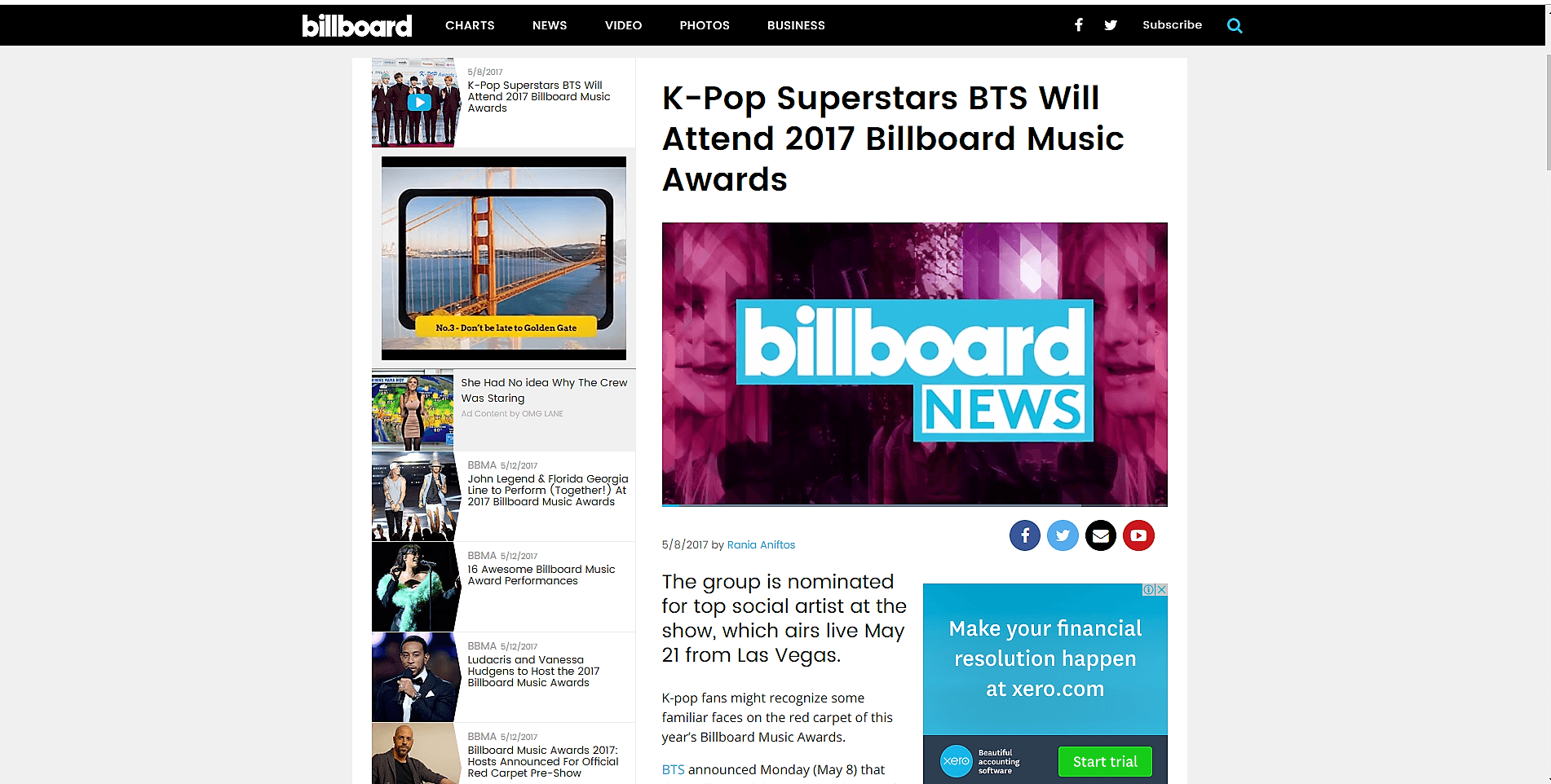 Watch Billboard's video below!
Share This Post