BLACKPINK Jisoo's True Personality Exposed By Her Old Schoolmates
People who went to middle school with BLACKPINK Jisoo have come forward to reveal her true colors.
BLACKPINK has been sweeping music charts with their songs since their debut and people are coming forward to talk about their relationships with member Jisoo and the kind of person she was before debuting as an idol.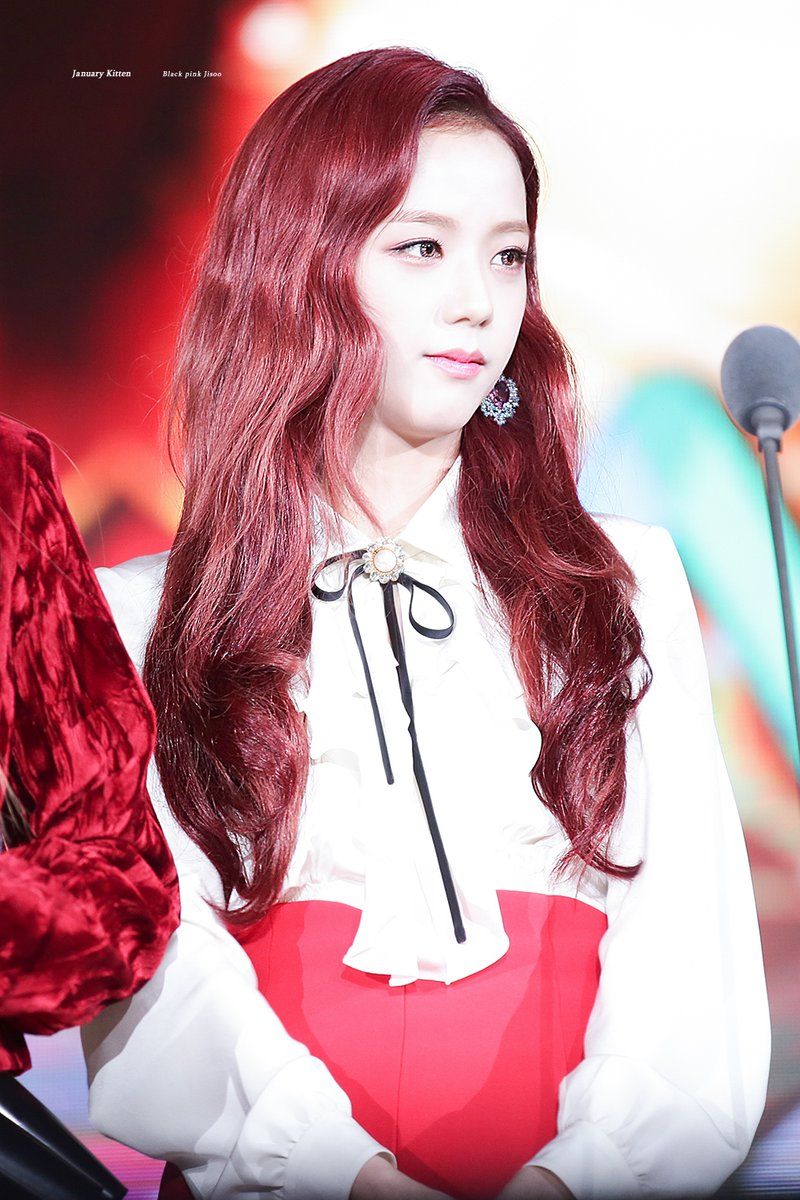 The following posts are made by individuals who allegedly attended middle school with Jisoo:
Anon A: I graduated from the same middle school as Kim Jisoo. Her eyes were huge and she was pretty back then, too, but she got even prettier T-T Her older sister is gorgeous, too.
Anon B: What was her personality like?
Anon A: She was nice!!! When I first went into middle school I didn't know that many people in my class but she was in the class next door!! She was friends with a girl I wasn't on good terms with and that girl was the type where if she didn't like someone, her friends couldn't like that person either, right? She would go around saying bad stuff about me so all her friends looked at me in a bad light but when we did joint classes, Kim Jisoo would talk to me first kekeke This was during our first year in middle school which is a time when kids are sensitive to that kind of thing so I was more careful kekekeke I was thinking along the lines of "if [Jisoo] talks to me first, that girl probably wont like it"..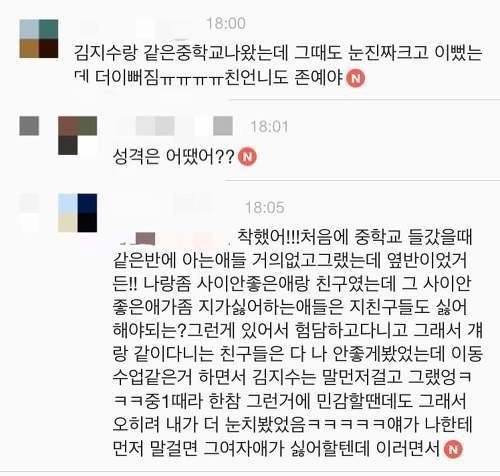 Kekekeke I went to the same middle school and she was pretty then but she's even prettier now. In my memory her older sister looked like Han Hyojoo then, too kekekekekekeke She was super nice!! It's so great and makes me happy when people like this end up doing well.

Jisoo was nice. I was in the same class as her and wasn't super close to her but she was bright and nice and pretty. She did doze off a lot during classes keke (I saw her drooling while sleeping a lot) She was nice and got along with everyone. From the kids that were kind of bad to the ones that were bookworms, her friend-spectrum was wide. She had a bright personality. Her image right now is like the girl in the movie You are the Apple of My Eye but in reality she laughs a lot and even laughs like "heu heh heh".

It seems the artist is beautiful inside and out!
Source: Instiz
Share This Post