BLACKPINK Was Shook In Coachella When BLINKs Proved Their Devotion In One Instant—Here's How
"I didn't expect…"
One of the highlights of BLACKPINK's career so far was their performances in popular music festival Coachella. Thousands of fans came from all over the world to watch their stages in April 2019.
Despite the massive turnout, the girls were initially not confident that a dedicated crowd would show up just for them.
They were proven wrong! One thing in particular made Jennie shocked from the moment she saw it until days later: the official BLACKPINK lightstick being waved around. The girls saw their fans' devotion the moment they stepped out on stage.
What thing I was really surprised about was…we have this lightstick and it's called Bl-ping-bong, and it lights up in pink [and it makes the sound a lot]. So we have the lightstick and when we [were in] Coachella, I didn't expect anyone to be holding them because they're really there for the festival and there are lots of other artists than us. I didn't expect to see one there.

— Jennie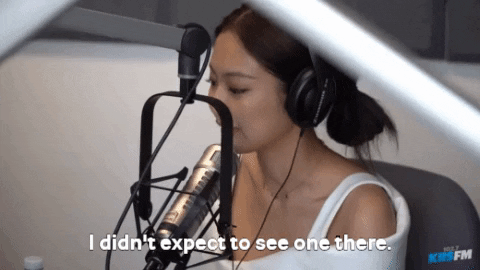 Jennie was overwhelmed by the show of support, the lightsticks proving the crowd was there just for them.
When we were performing, we saw a bunch of Bl-ping-bong's in the air and they're just making noises and waving it. That was crazy for me. I didn't expect to see one there.

— Jennie
Their low expectations were unwarranted! Besides having BLINKs fill up the tent space just for them, various celebrities were excited to meet the girls as well.
Jaden Smith and Diplo actually waited out near our caravan to say 'hi'. They were so happy to see us when we were all star struck. We were like, 'Hi!'

— Rosé
It was an event that proved their popularity again and again!
Catch the full interview below!
Share This Post