BTS gives fans a behind-the-scenes look of their Wings concert in Seoul
BTS shared some behind-the-scenes moments from the preparations for their recent Wings concert in Seoul.
On February 18 and 19, BTS completed the first two days of their Wings Tour. The two nights were attended by a total of more than 40,000 fans in Seoul, South Korea.
Prior to the main events, however, BTS gave a behind the scenes look for fans into some of their concert preparations!
On February 11, Dispatch found the members in their rehearsal room and captured the ins-and-outs of the day's rehearsal. The first part of their rehearsal started with a run through of the set list to set the music and vocals correctly for the live event.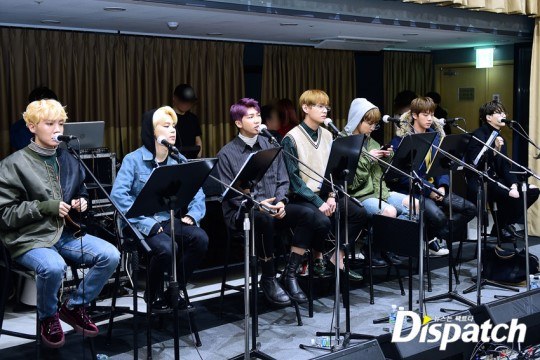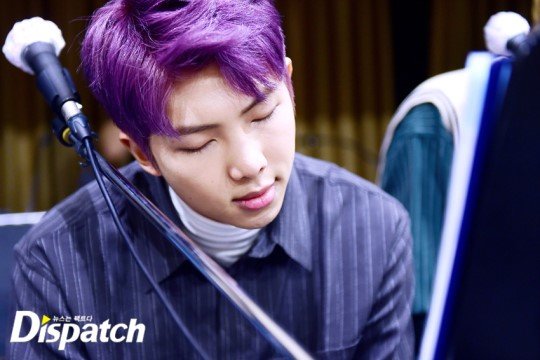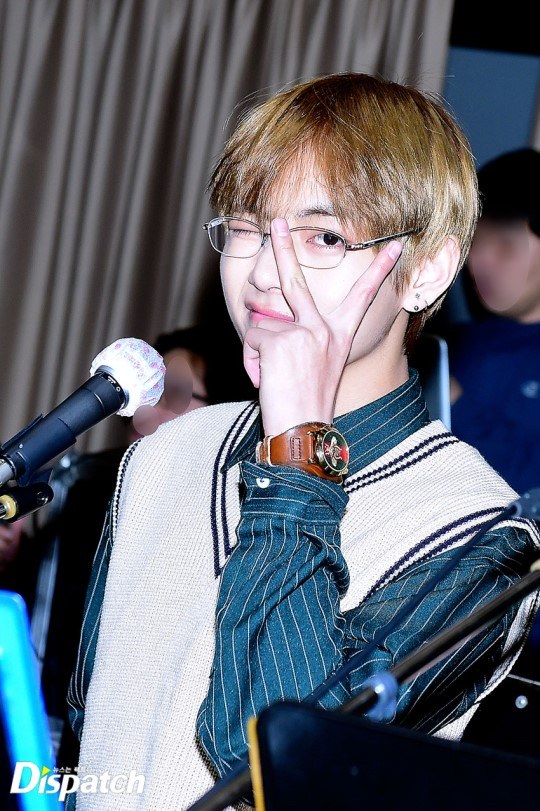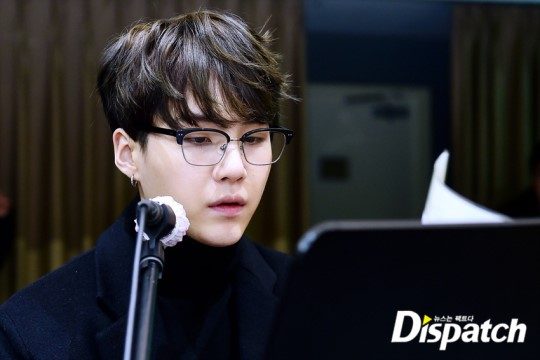 They also took the time to demonstrate some of the point moves from their new "Not Today" music video.
The steps don't look easy!

But BTS did them perfectly.
Their hard practice was followed by a short break where the members laughed and enjoyed some snacks.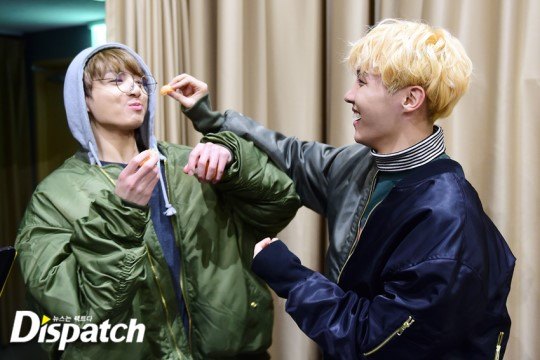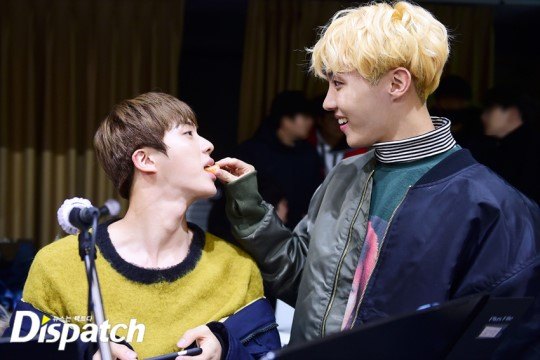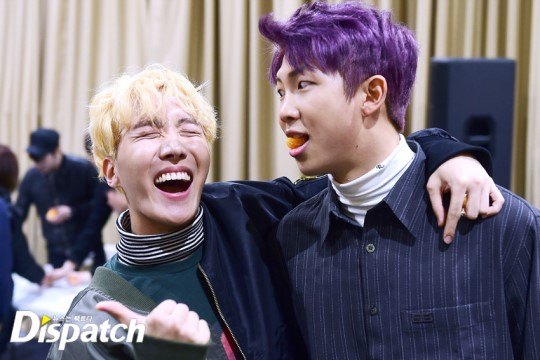 The next step of the rehearsals saw the members rehearsing with their band. The members couldn't help but get involved with the music themselves and posed for the camera as their own full band.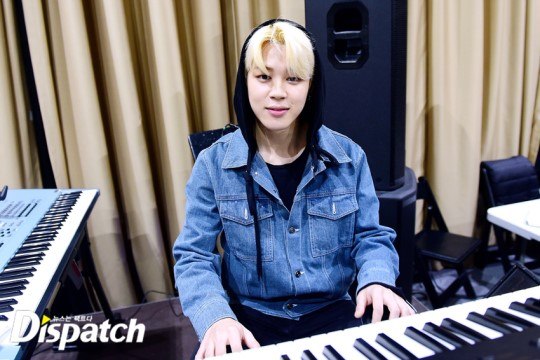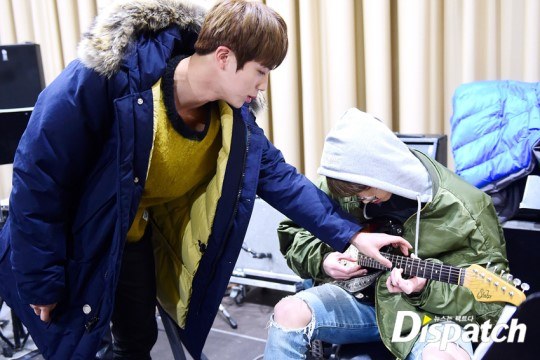 All of the members had an excellent day at rehearsal, and even showed some aegyo for A.R.M.Y.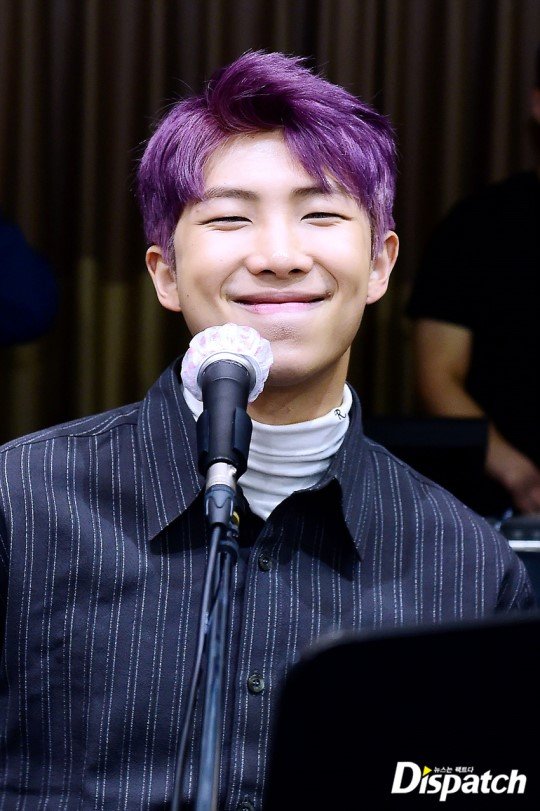 The boys had an excellent rehearsal and were excited to give fans a behind-the-scenes look at their preparations.
V posed sweetly with a double "V-sign".
Rap Monster poked his dimples and scrunched his nose.
J-Hope gave a wink for the fans!
Jimin shyly gave fans hearts!
Jungkook smoothly moved into his own heart pose!
Jin blew one of his famous and coveted flying kisses.
Overall, the day was a success!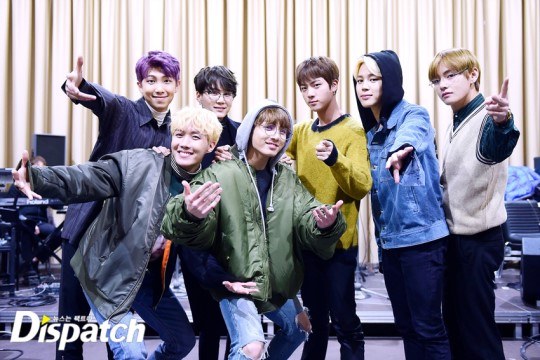 After their two incredible concerts in South Korea, BTS is set to bring their tour to Asia, North and South America, and Australia.
Source: Dispatch
Share This Post