Chinese Fans Purchase Land in Scotland for EXO Sehun's Birthday
Sehun can now officially be known as Lord Oh Sehun and visit his own piece of Scottish land, thanks to Xunqis, his Chinese fans.
In celebration of Sehun's birthday on April 12, Chinese EXO-Ls and Xunqis purchased a 1 square foot plot of land on the Glencoe Wood Forest Preserve. This, among other things, brings the distinction of being able to title the owner a Lord (or Lady). Ergo, EXO's Sehun may now call himself Lord Oh Se Hun.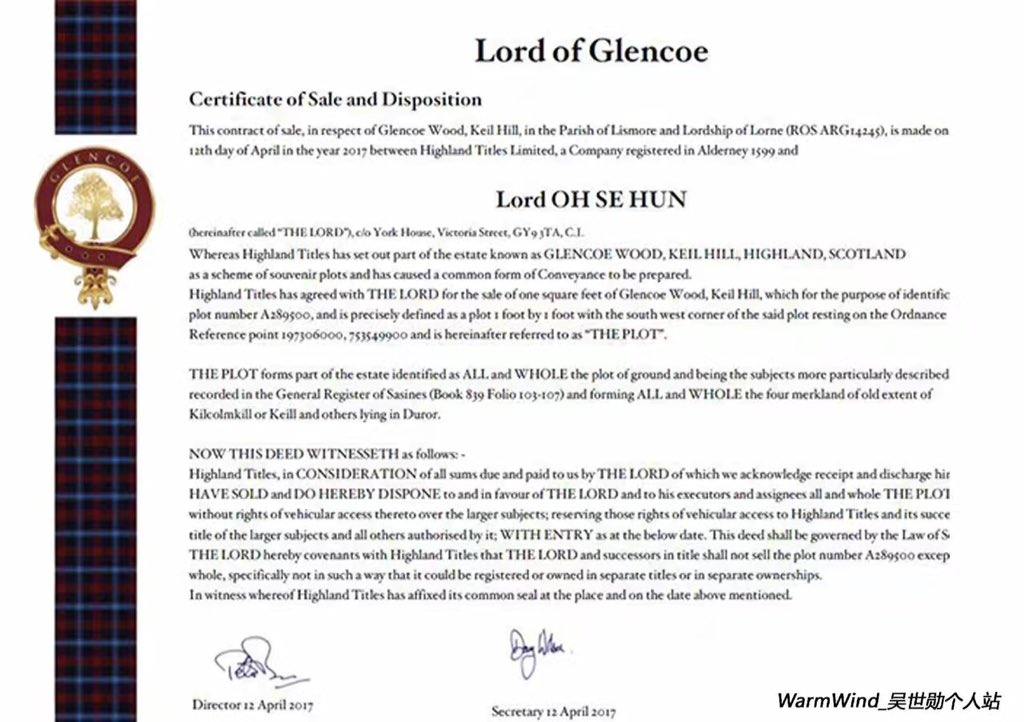 This isn't Sehun's first European-based birthday support either. The same fansite, WarmWind_OSH, also helped put up a birthday support ad in one of London's busiest locations.
In the past, Sehun's fans have gifted him items such from luxury brands such as Rolex, Givenchy, and Yves Saint Laurent, but this may go down as one of the most creative birthday gifts he's received so far.
Last year, Sehun also received a special birthday greeting from actress Bella Thorne.
Share This Post