DISPATCH Reveals The TRUTH behind Lee Seung Ki's Rumoured Hidden Wife And Child
With the recent report of actress Kim Min Hee's adulterous relationship with director Hong Seung Soo, netizens have begun thinking there maybe more truth to these alleged "rumors" that permeate throughout the K-Pop industry. DISPTACH has responded to one of the latest rumors involving singer Lee Seung Gi and one of his former stylists who allegedly mothered his child in secret.
On June 21st 6:37 PM KST, DISPATCH reported that there was a blind item circulating the industry that singer Lee Seung Gi's former make-up artist mothered his child and was raising him in secret.
The rumor also stated that DISPATCH, a renowned Korean media channel known for uncovering secrets within the K-Pop industry, was gathering information on the case. However, DISPATCH stated, "This is completely untrue. This is so out of the blue and in all honesty we currently do not have the manpower to look into this rumor. We however, checked the rumor out and there was no such person on Lee Seung Gi's make-up staff. Don't believe in blind items, they do turn out true but most of them are complete fiction"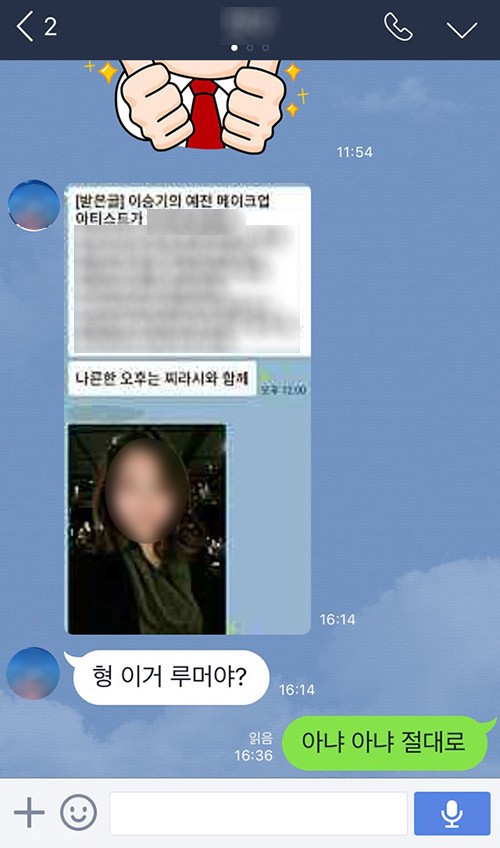 A: "Lee Seung Gi's former make-up artist.."
A: Is this a rumor?
DISPATCH: No no this is completely untrue.
Source: Dispatch
Share This Post