EXO Just Caught A Glimpse Of The EXO Figurines And Their Reactions Were Priceless
Even EXO aren't down for their figurine lookalikes.
It seems like there is always some new piece of K-Pop merch for our favorite artists being released and as a fan, we just have to have it even if it makes our wallets cry. Unless, of course, you're an EXO-L and find yourself confronted with the EXO figurines.
Throughout the years, EXO-Ls have been blessed with some really great EXO merchandise from fun photo cards to Baekhyun's clothing collaboration and fans are always excited to see what will be coming out next. So when GS25 announced they would be introducing exclusive EXO 3D figures fans were pretty excited.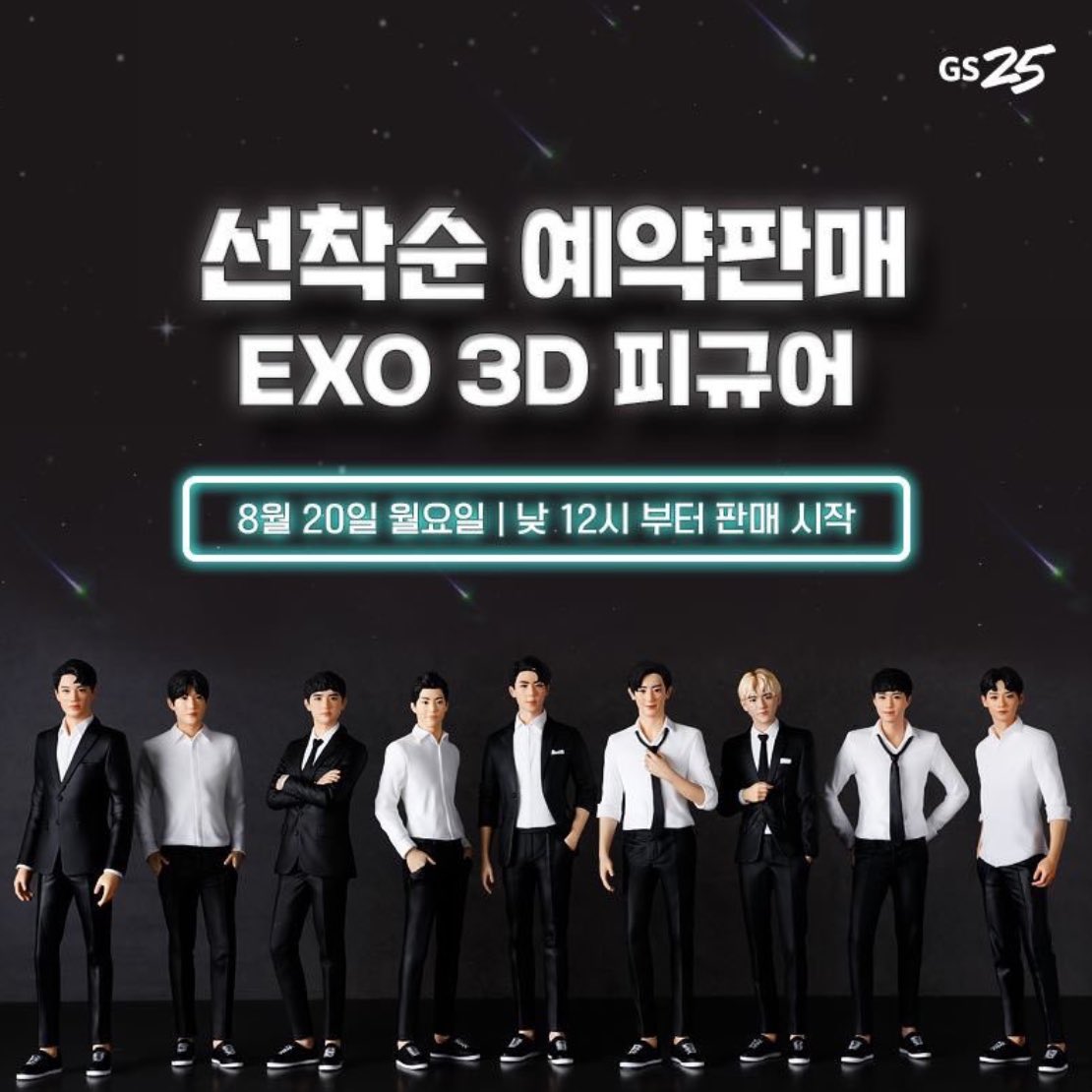 That is until they saw them and their price!
When the dolls went on sale in August, EXO-Ls weren't overly thrilled with them. Not only did fans have a really hard time figuring out which figure was supposed to be which member, but they were also left speechless when they found out the price.
Although the figures came with exclusive photocards and posters, the steep price tag of 99,000 Korean won (about $87) for one or 800,000 won (about $702) for the set was turning many fans away.
But it turns out that fans aren't the only ones that didn't particularly like the figures! At a recent "Tempo" fan sign event, the EXO members caught their first real-life glimpse of the dolls and couldn't help poking a little fun at them.
CY: Have u seen my Figure?
BH: Who made it!?
CY: How much$ is it? Is the one who made it here?
BH: Is it perhaps made by SM?
JD: They said SM made it~
(#BeagleLine dissing EXO figures🤣👍)
JD: I'm sure no one bought it~ Oh!U DID?!
CY: Why wud u buy that😆 pic.twitter.com/tIBcePBFic

— BAEK_CHENthelove❤ (@hyoyeonsubs2) November 11, 2018
But when they found out exactly why fans were deciding to buy the expensive figurines, Chanyeol promised to post lots of pictures to Instagram instead!
Since then, fans have fallen further in love with the group thanks to their adorable reactions and sweet promise.
Share This Post