EXO Recently Granted The Wish Of A Fan Who's Battling Cancer
This survivor got her strength through EXO.
Recently, EXO had their 2019 Nature Republic Fan Festival and the group was able to grant one fan's heartfelt wish. 17-year-old Make-A-Wish candidate Lee Hae Rim was able to meet EXO and share her story with them.
Last year, Lee Hae Rim experienced pain in her legs and waist so she went to the hospital to get checked out. The doctors found tumors and diagnosed her with neuroblastoma. She has gone through 3 treatments for her cancer since the diagnosis, and it was EXO's music that helped her get through all her treatments.
She revealed that she was comforted by their songs and gained strength from them too. So when she was able to meet them at the event, it was a very special moment.
"Even though I had a hard time because of cancer, I was able to gain strength listening to EXO's songs. To have met with them today and to hear them calling my name really feels like a dream."

— Lee Hae Rim
Lee Hae Rim was able to meet EXO through the Make-A-Wish Foundation, a non-profit organization that strives to grant the wishes of children with life-threatening medical conditions to enrich the human experience of hope, joy, and strength.
This wasn't the first time that EXO partnered with the foundation. In 2016, Lee Qiao Siew, a young Malaysian fans with leukemia was granted the opportunity to meet with the group.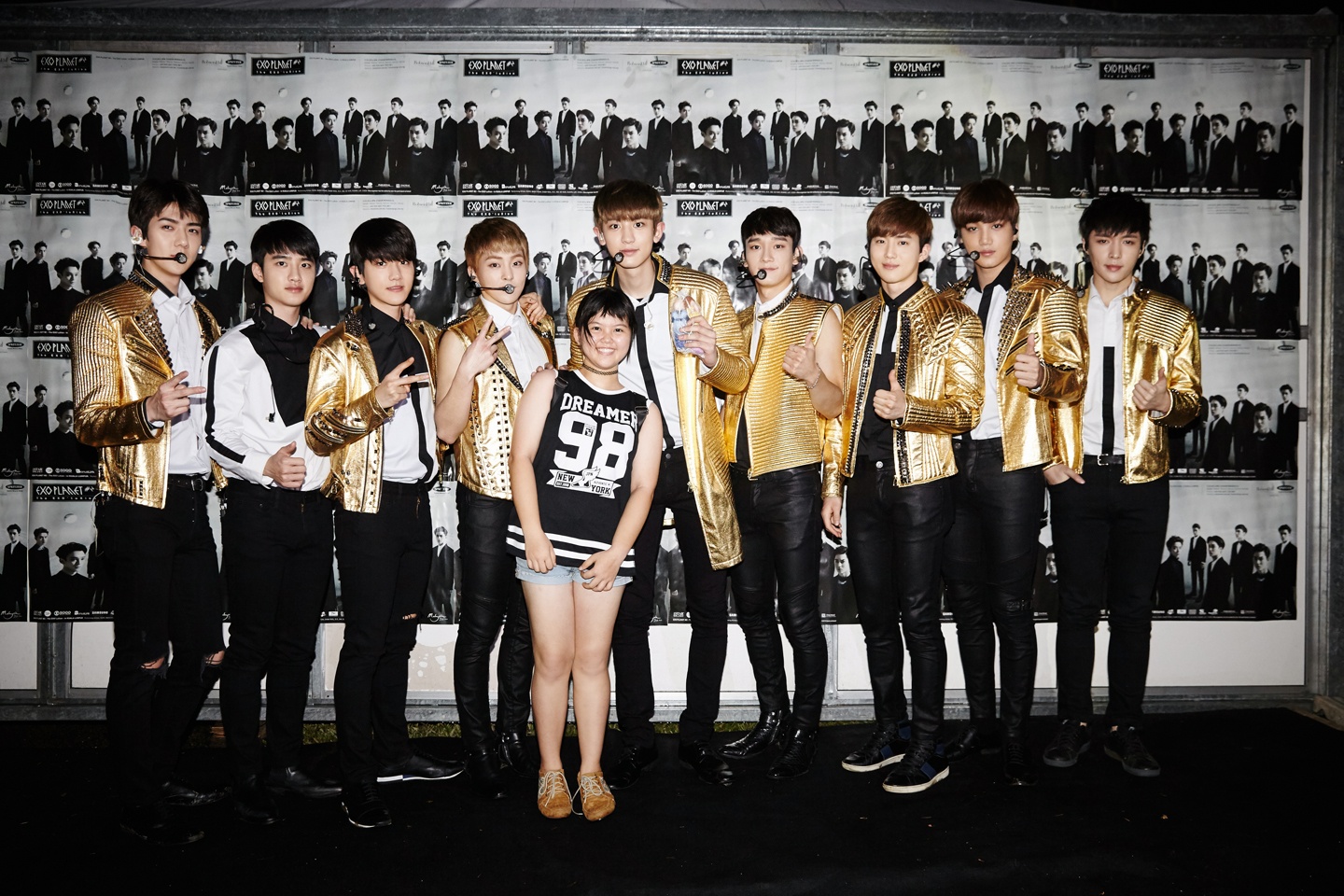 And in 2018, Michelle Parenteau, a California fan with cancer was able to thank EXO for giving her strength through treatment as well.
Share This Post