EXO's Sehun chopped off his hair and it looks absolutely amazing
Idols change their hair in a single year as much as you might do in a lifetime. EXO's Sehun is no exception, starting out as the maknae rookie with memorable rainbow colored locks, and going through a huge variety of styles and colors – it's hard to keep up!
In 2016 we have seen a very masculine, dark concept from EXO. Fans expressed their surprise when the concept pictures for Monster and Lucky One were released earlier this year, showcasing a newer, manlier and distinctly dark look.
EXO's hairstyles this year have kept in line with the dark theme. Sehun has had black hair with split bangs. He's also had his hair styled up and pushed back that gives him a very 'bad boy' look. His hairstyles and darker hair color have matched very well with EXO's concept.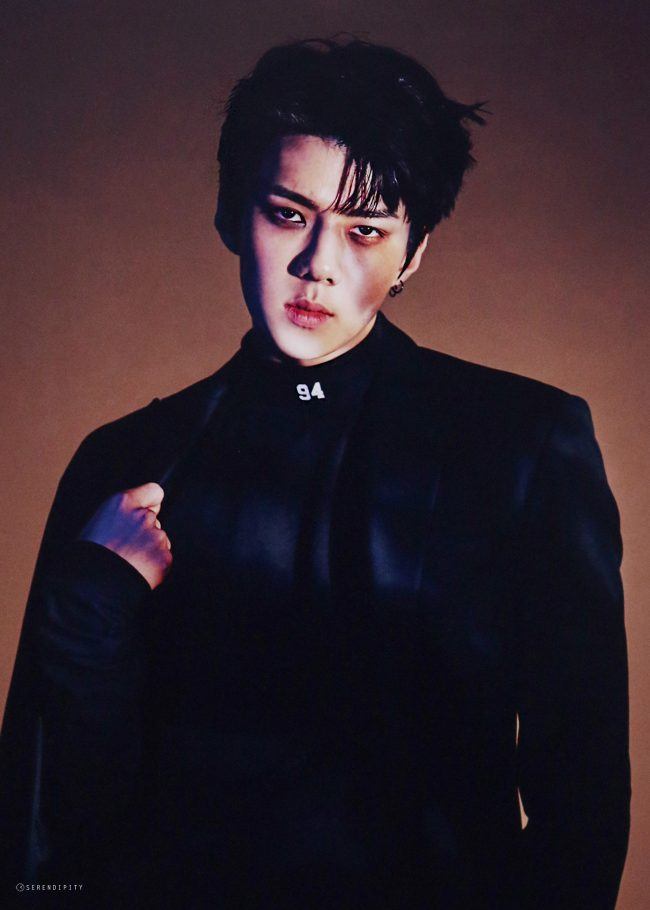 But as we know, K-Idols are always up with the trends, frequently changing hair-styles, colors and fashion.
At a recent Nature Republic event, Sehun revealed his on-trend choppy bangs. The hairstyle seems to be a trend among K-Pop celebrities these days with many idols (mostly female) donning this style.
The name choppy bang comes from the fact that the hair makes your bangs look very crudely chopped off  and it is a very hard style to pull off. However, with the new hair style Sehun's visuals have taken no hit and he has seemed to develop a more softer facade.

Fans can't get enough of it! Many are raving on about how cute and cuddly Sehun looks with his new hairstyle. The choppy bangs straightened down really contrast with the slicked back, parted hairstyle. Some are speculating with excitement that the change in style may be a hint at a warm winter comeback.
What do you think about Sehun's new softer, adorable style? Do you love the bangs? Check out more pictures below!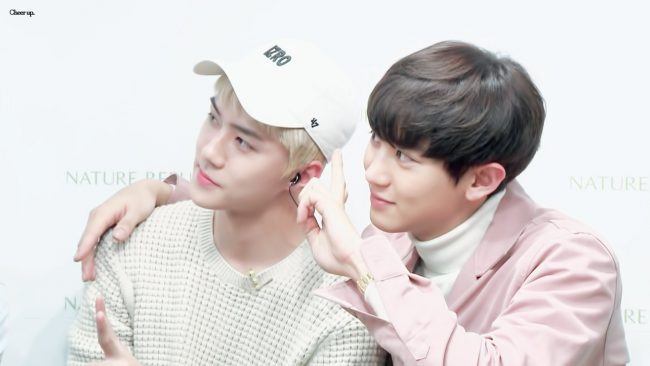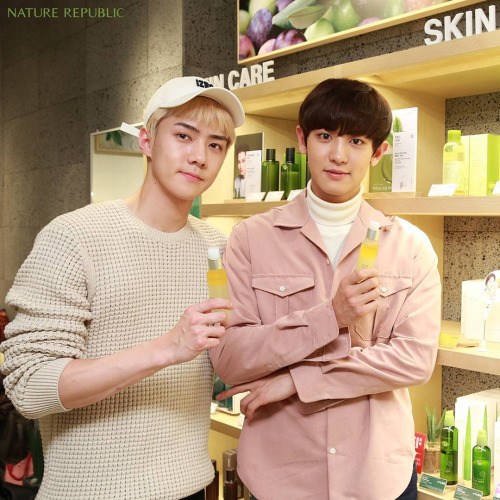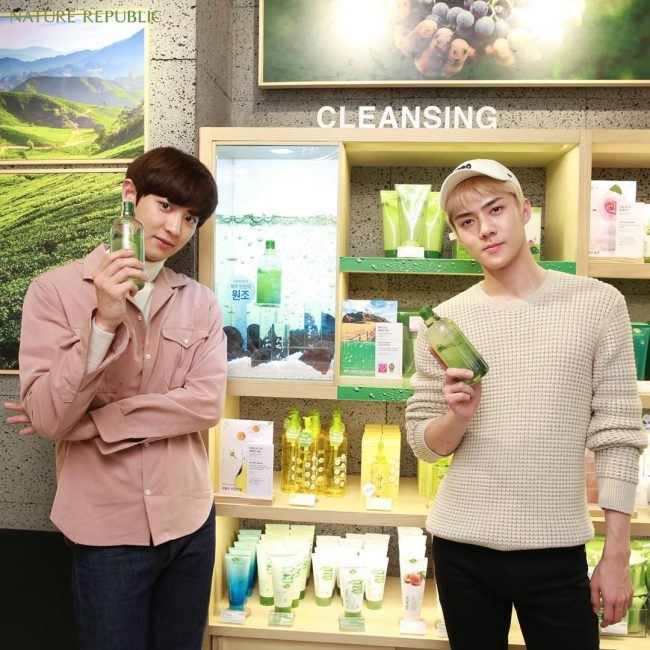 Source: Instiz
Share This Post