Footage Of Suho And Kai's Adorable Interaction Prove They're In Love With Each Other
EXO's Suho adoringly teased Kai with hearts on his birthday at the 31st Golden Disk Awards.
On the night Kai celebrated his birthday with EXO and EXO-,L leader Suho caught fans' attention with his cute gestures towards Kai. The two were at the Golden Disk Awards and it seemed like Kai just couldn't maintain his composure with Suho teasing him all night!
Suho was seen throwing "hearts" towards Kai's direction which resulted with Kai laughing and looking flustered at Suho's silly actions.
A fan recorded the cute moment between Suho and Kai on video. Check out the video below!
170114 GDA #HappyKAIDay
cr.pa co
자꾸 웃음이 세는 종인이가 좋다
형아가 내몫까지 하트 날려주는중ㅋㅋㅋㅋ pic.twitter.com/QpZ6glisfe

— J (@blackswanNiNi) January 17, 2017
Fans also captured the sweet moment between Suho and Kai on film. Check out the sweet photos below!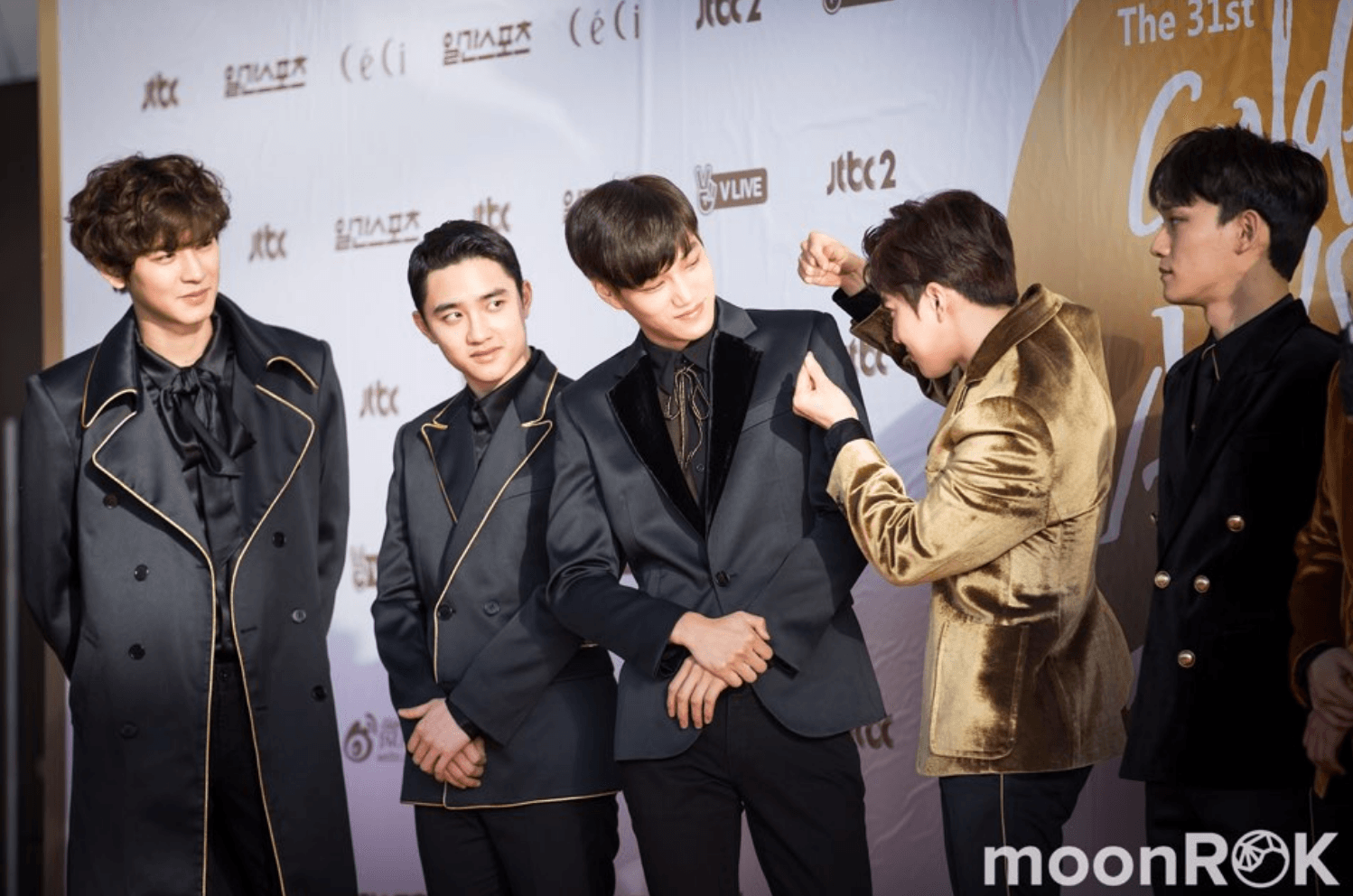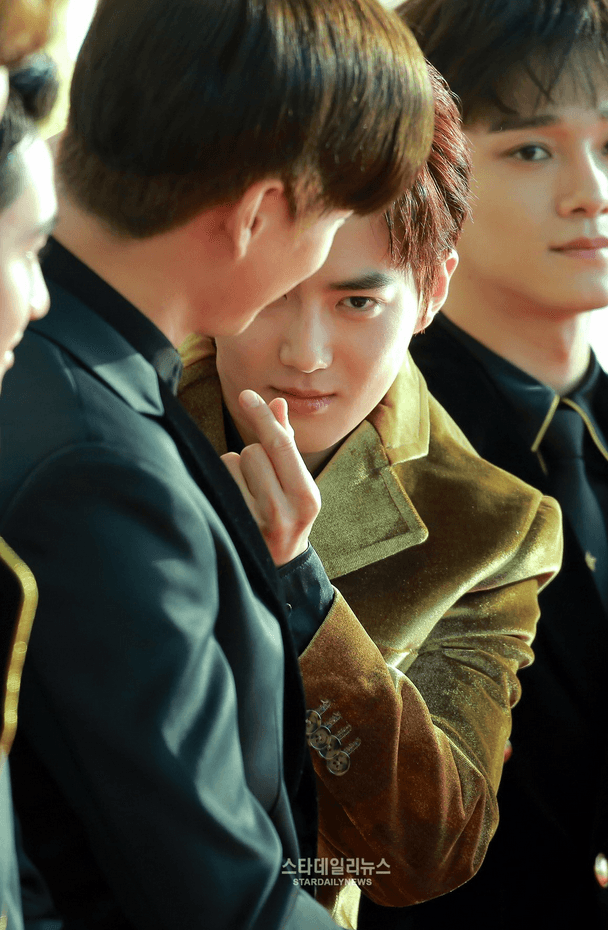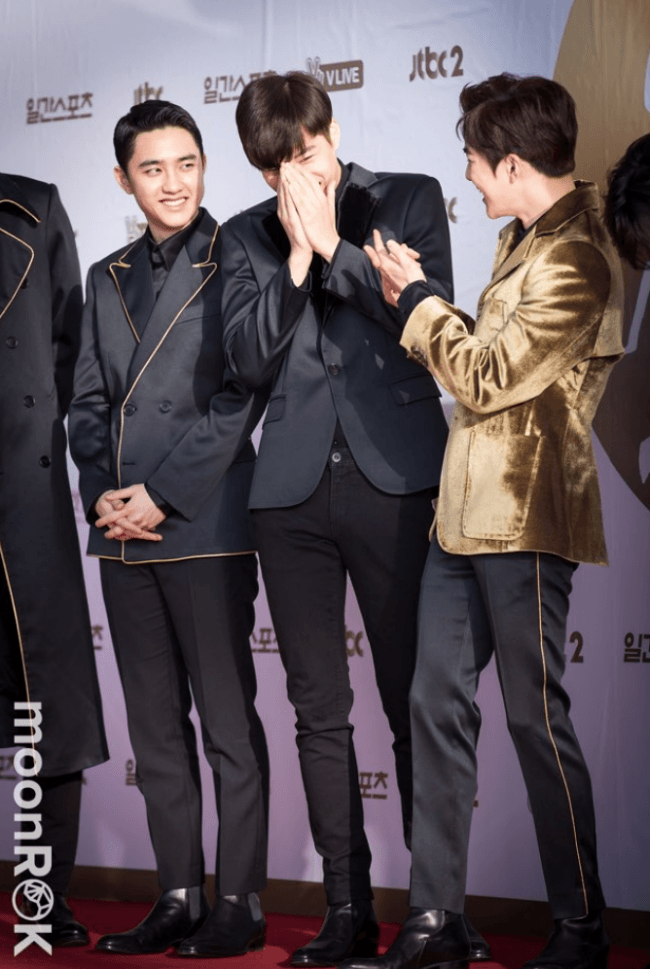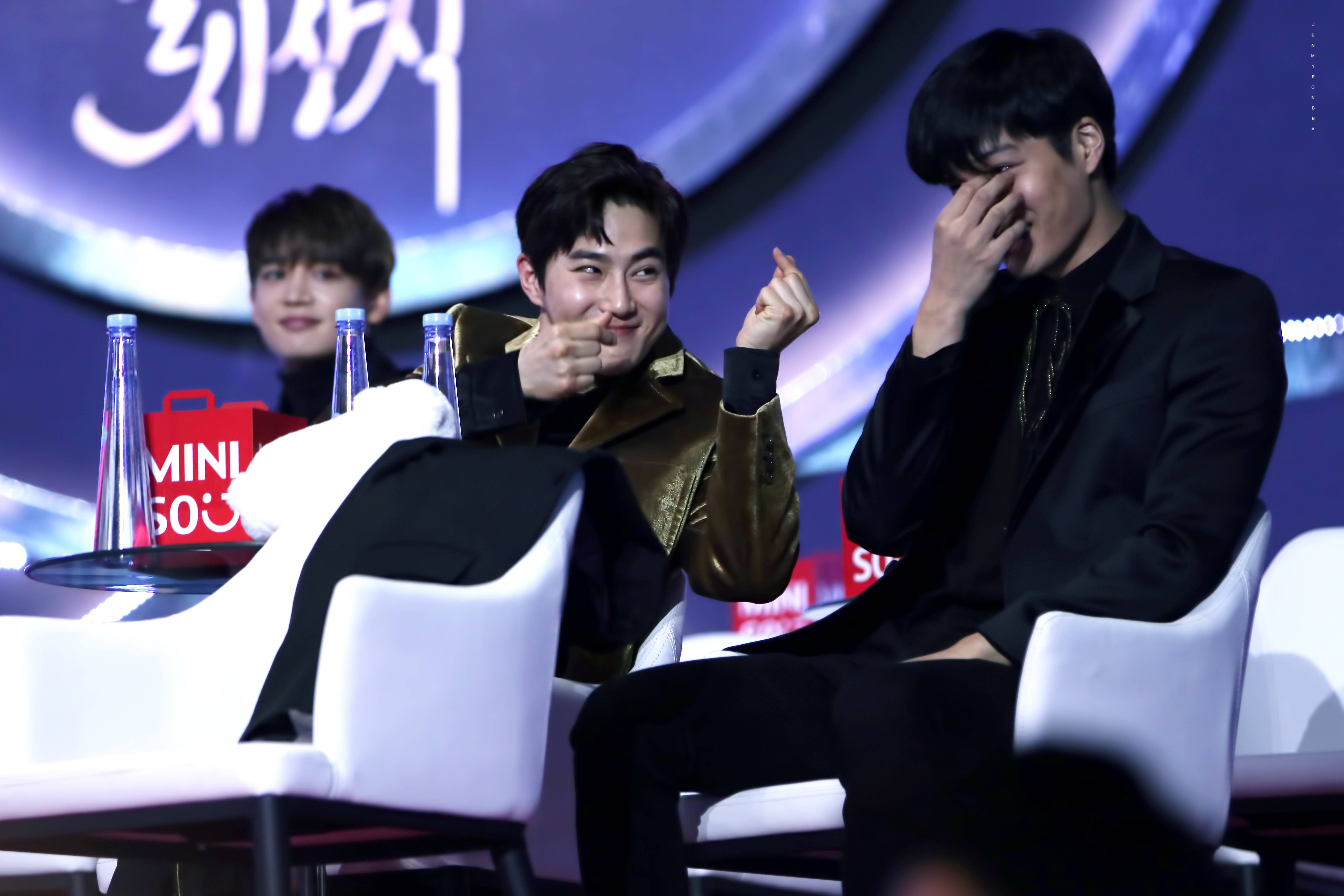 Kai had even more to celebrate on his birthday as EXO took home four awards including wining the Disk Daesang Award for the 4th time. This makes EXO the first group in history to win the Disk Daesang Award in four consecutive years at the Golden Disk Awards.
Happy belated Birthday to Kai and congratulations again to EXO!
Congratulations to EXO for winning the Top Award (Daesang) at the Golden Disk Awards! ??? pic.twitter.com/FcNO9MFl0m

— Koreaboo (@Koreaboo) January 14, 2017
Share This Post