Fans discover proof that BTS Jungkook is wearing a wig to hide comeback hair
Fans are certain Jungkook is hiding his hair for the comeback under a wig he wore to Music Bank in Singapore.
is the reason why jungkook doesn't really take his cap off is because he's wearing a very unconvincing wig pic.twitter.com/9yVAwe0L0l

— violet; s/h (@jeonceina) August 4, 2017
After everyone was thrilled to see a light brown peeking out from under his hat, it may have been for not.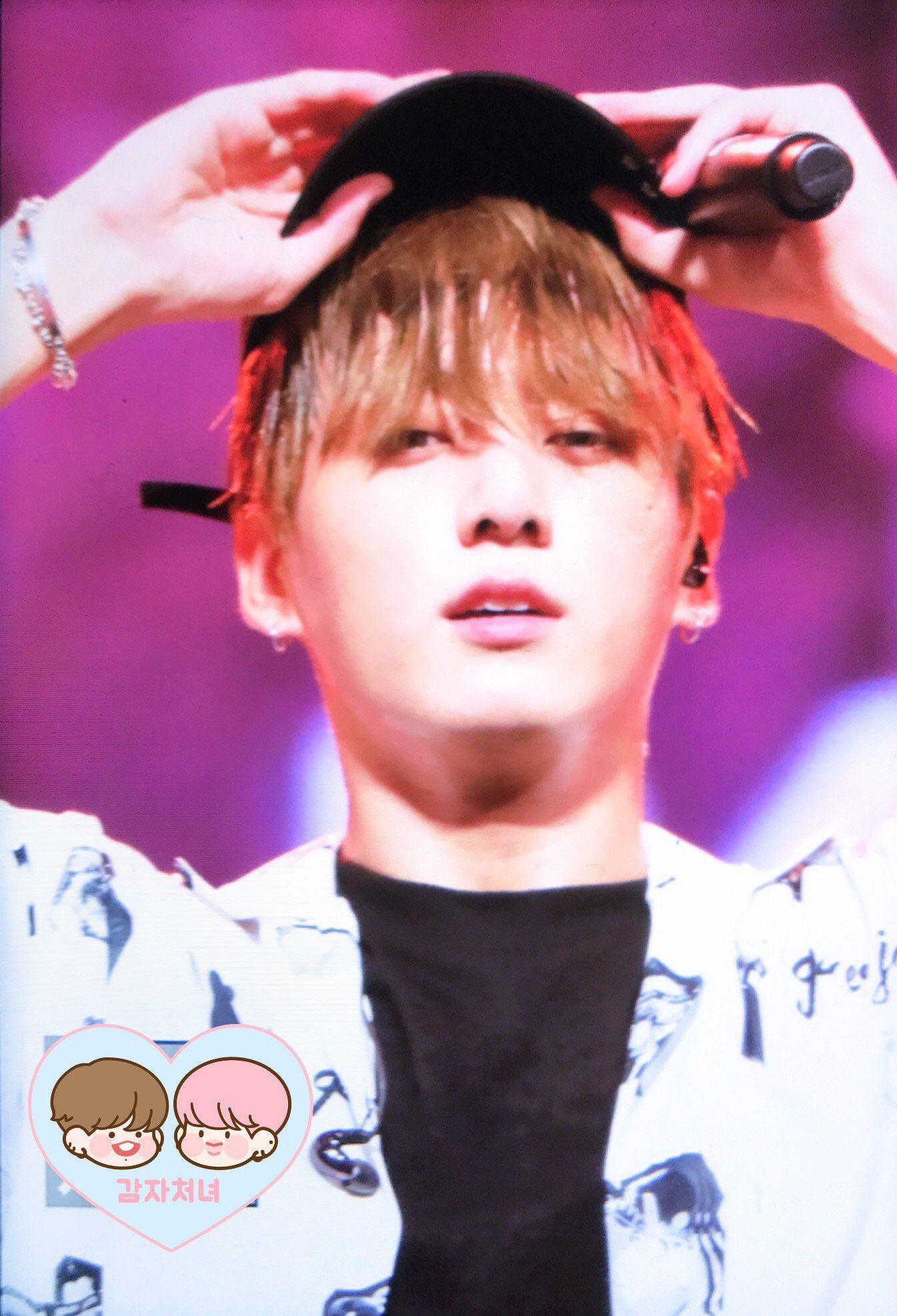 Photos from the stage show Jungkook lifting up his hat to reveal… well, either a wig or some serious hat-hair (or extensions).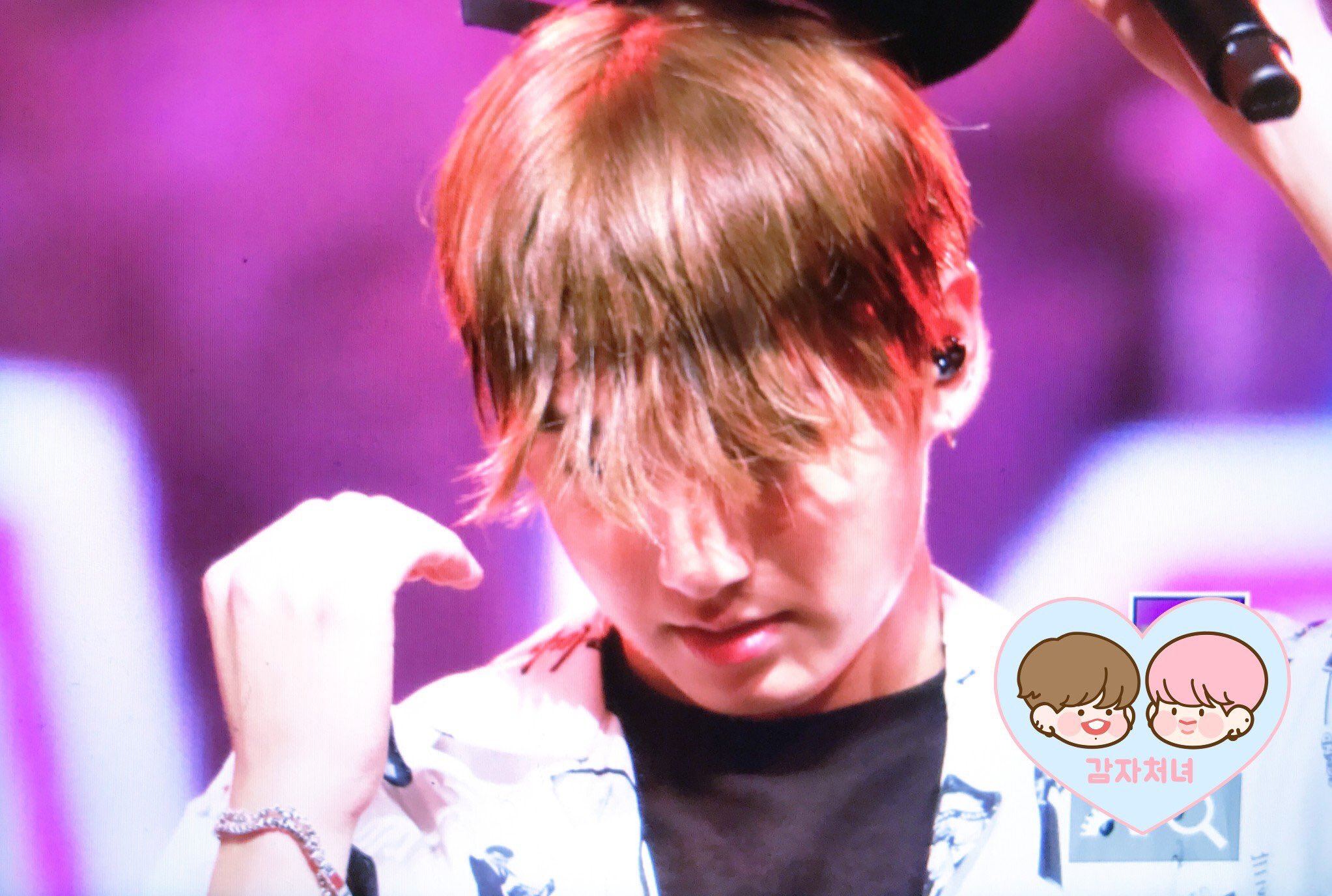 Fans are almost certain it's a wig, however, given the shape and the bend of his bangs.
https://twitter.com/namjoondarling/status/893483950420742146
Everyone is excited to see what his true full-strength comeback hair will look like.
I bet jungkook is hiding the hixtape under that wig of his pic.twitter.com/3doeuhOnXk

— that dank coconut (@jungfudge) August 4, 2017
High hopes say it's blue, or some kind of gorgeous undercut – think Rap Monster during "Danger" era on Jungkook.
Am i the only one notices it? Does jungkook wearing a wig to cover his blue hair? And Namjoon wearing that Hat to cover his hair too? 😕 pic.twitter.com/FBGqIYlHdK

— Werpa Holy (@Yoongag_) July 30, 2017
There is also speculation that V may have also been wearing a wig, as he was spotted with his big hat both to and from the airport.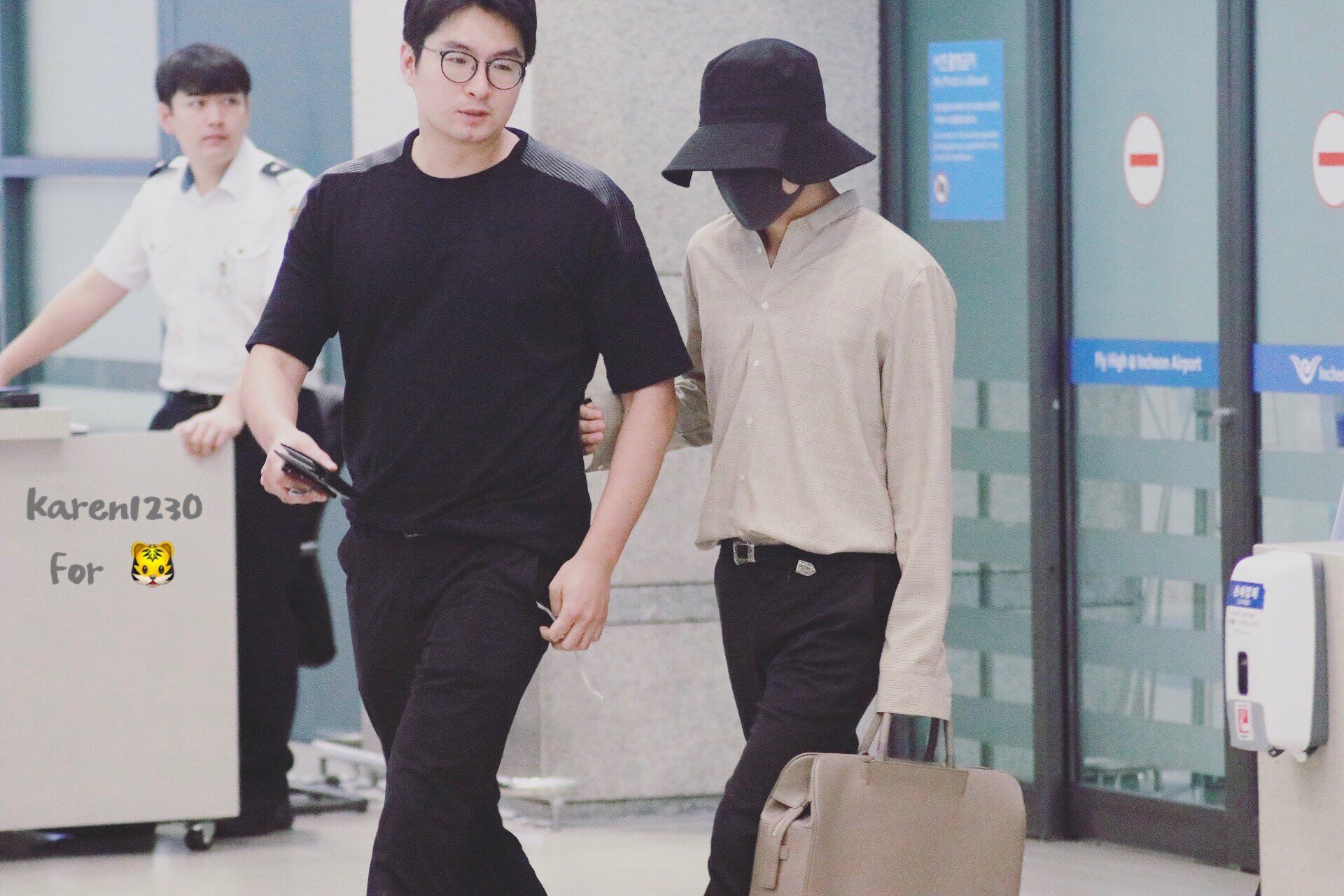 The beret he wore during the show also showed hints of a not-so-auburn side-burn showing, unlike his selfie a few day prior.
Seems like we've been fooled. What happen to the reddish short hair? Is it just a wig? Dammit the, stop playing with our hearts pic.twitter.com/7fjA23k92b

— Jane Jungkook (@diopatra123) August 4, 2017
This wouldn't be the first time BTS has been clever about hiding their comeback hair – Suga went all black to hide his all blonde look in 2015.
just like how suga hide his blonde hair pic.twitter.com/9L2okPeUoD

— thank you, jonghyun 💖 / bio 💫 (@dormjihoonst) June 20, 2015
There's even a solid chance Jimin may be doing the same with that gorgeous deep pink.
jimin's hair is pink and a little orange :0 pic.twitter.com/BFok9DFmIe

— 👼🏻💭 (@taengeI) August 3, 2017
We're all going to have to wait to find out! In the mean time, here's the funniest speculative list we've found so far.
[BTS RUMORED HAIRCOLORS]

suga: orange
jin: green
jeon: sonic blue
V: communism
rm: none
hoseok: checkerboard
jimin: the wallstreet crash

— 🦐🍑 (@taeiae) August 6, 2017
Share This Post