G-Dragon's solo concert completely sells out in 8 minutes
G-Dragon's third solo concert went on sale on April 13 and tickets sold out in less than ten minutes.
G-Dragon's solo concert has yet to begin but it's already an enormous success for the BIGBANG leader. The first batch of tickets sold out in a matter of minutes, first going on sale at 8:00 PM KST. G-Dragon's solo concert is titled: "ACT III – M.O.T.T.E" or also referred to as "Mother's Womb."
The concert is going to take place on June 10 at the Seoul Worldcup Stadium.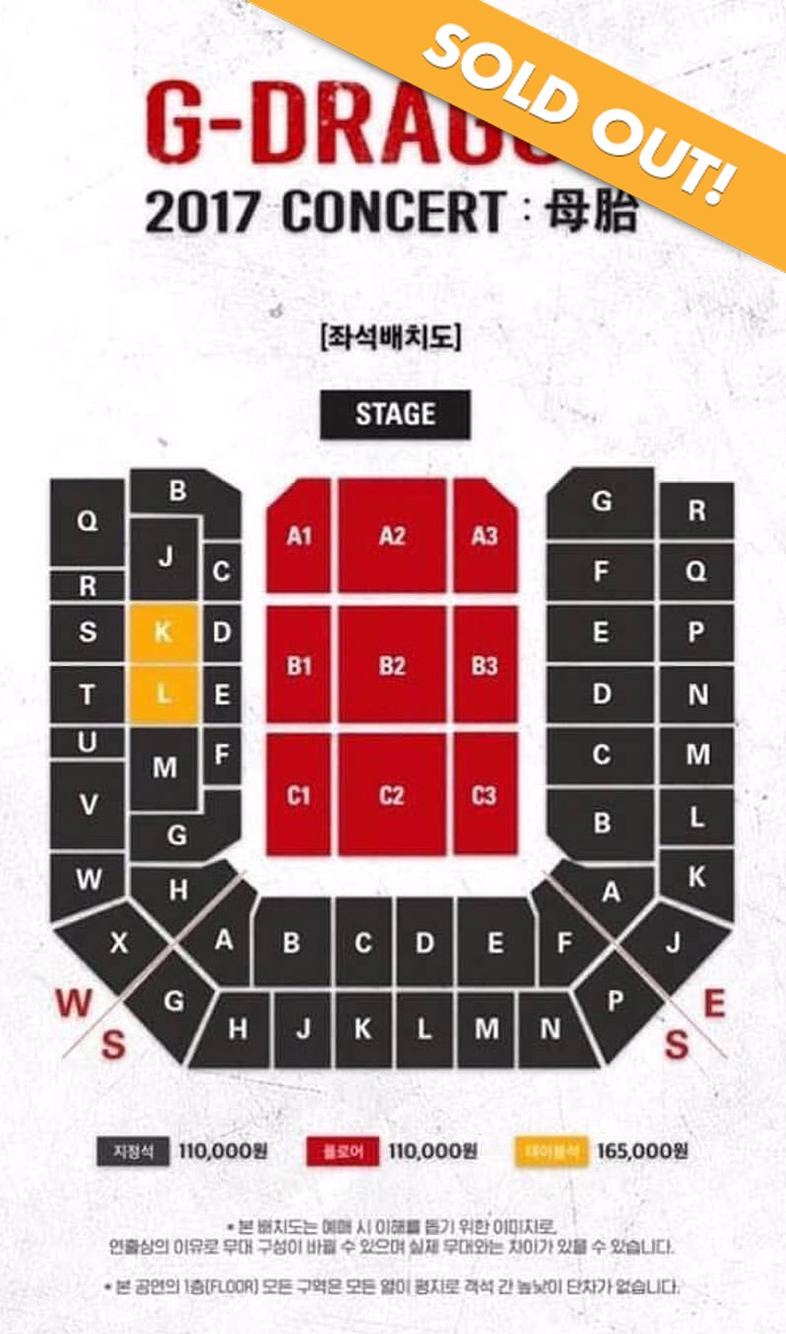 This will most likely be G-Dragon last solo concert before he enlists in the army in the end of this year if insider sources are correct. This is also a highly significant concert for G-Dragon and fans because this is his first concert since 2013.
His first concert was in 2009 and his second concert was in 2013. Both of his last concerts also sold out at equal lightning fast times. This first batch of tickets and the second batch combined will total over 65,000 seats.
Coincidentally, G-Dragon last studio album was released in 2013, the same year of his last concert. Many are speculating that he will release a studio album to coincide with his upcoming concert or tease some of the songs at the concert.
Source: Auction, MBN, and Next Daily
Share This Post