Girls' Generation's Sooyoung and Seohyun Fight and Pull Each Other's Hair in "Secretly, Greatly"
Girls' Generation's Sooyoung and Seohyun fought and pulled each other's hair for a "Hollywood audition" on MBC's Secretly Greatly.
On January 12, Sooyoung and Hyoyeon were given the mission to participate in a hidden camera experiment, where the two had to trick Seohyun to audition for Hollywood.
While Sooyoung and Seohyun were acting our various scenarios for the "audition", one of the judges requested that the two show how they would act out a scene of conflict. Seohyun was nervous and worried at first, and double checked by asking the judges, "You want both of us to do it?" to see if they were indeed asking her to act out the scenes.
Although she seemed unconfident at first, soon after, she was fully immersed in her emotions, and the tension quickly elevated. Sooyoung became even more emotional, which resulted in the two pulling on each other's hair and engaging in a cat fight.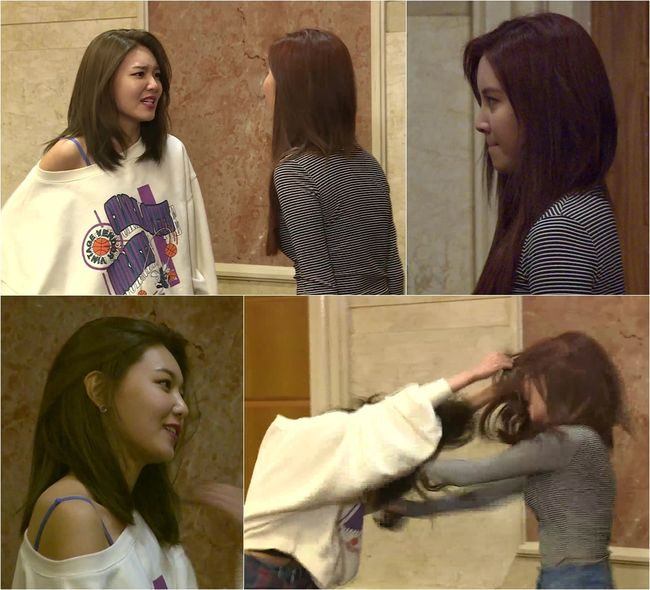 The host, Yoon Jong Shin, saw that the situation had gone too far, and immediately requested the staff to stop the hidden camera.
A staff member of Secretly Greatly revealed that Sooyoung's and Seohyun's incredible acting skills were evident during this hidden camera, and guaranteed that this episode would be particularly interesting.
Girls' Generation's hidden camera episode of Secretly Greatly will be aired on MBC, February 12 at 6:45 P.M. KST.
Source: SeoulEN
Share This Post