GOT7's Seven Greatest Accomplishments Show How Far They've Come
GOT7 first stepped onto the scene back in January of 2014 and they have come a very long way since then.
This hardworking group never fails to make fans proud and hopefully, they get to showcase even more this new year. Here are their top 7 moments since debut.
1. Getting Their 1st Public Show Win for "Fly"
It's always a huge deal when groups get their first win on a public broadcast show. The boys of GOT7 were so shocked and emotional when they had their win on M! Countdown.
https://www.youtube.com/watch?v=zBYpbKqSVWk
2. Winning Worldwide Favorite Artist at MAMA 2016
At the 2016 MNet Asian Music Awards, they received the Worldwide Favorite Artist award and it showed that they have truly made an international impact. With worldwide tours and fans from all over, GOT7 have appealed to everyone.
https://youtube.com/watch?v=DOhBZdhrRWg
3. Going on their 1st Worldwide Tour
Fans were excited when GOT7 announced their GOT7 1st Concert "FLY IN USA" tour. The boys performed in Dallas, Chicago, New York City, Atlanta and Los Angeles.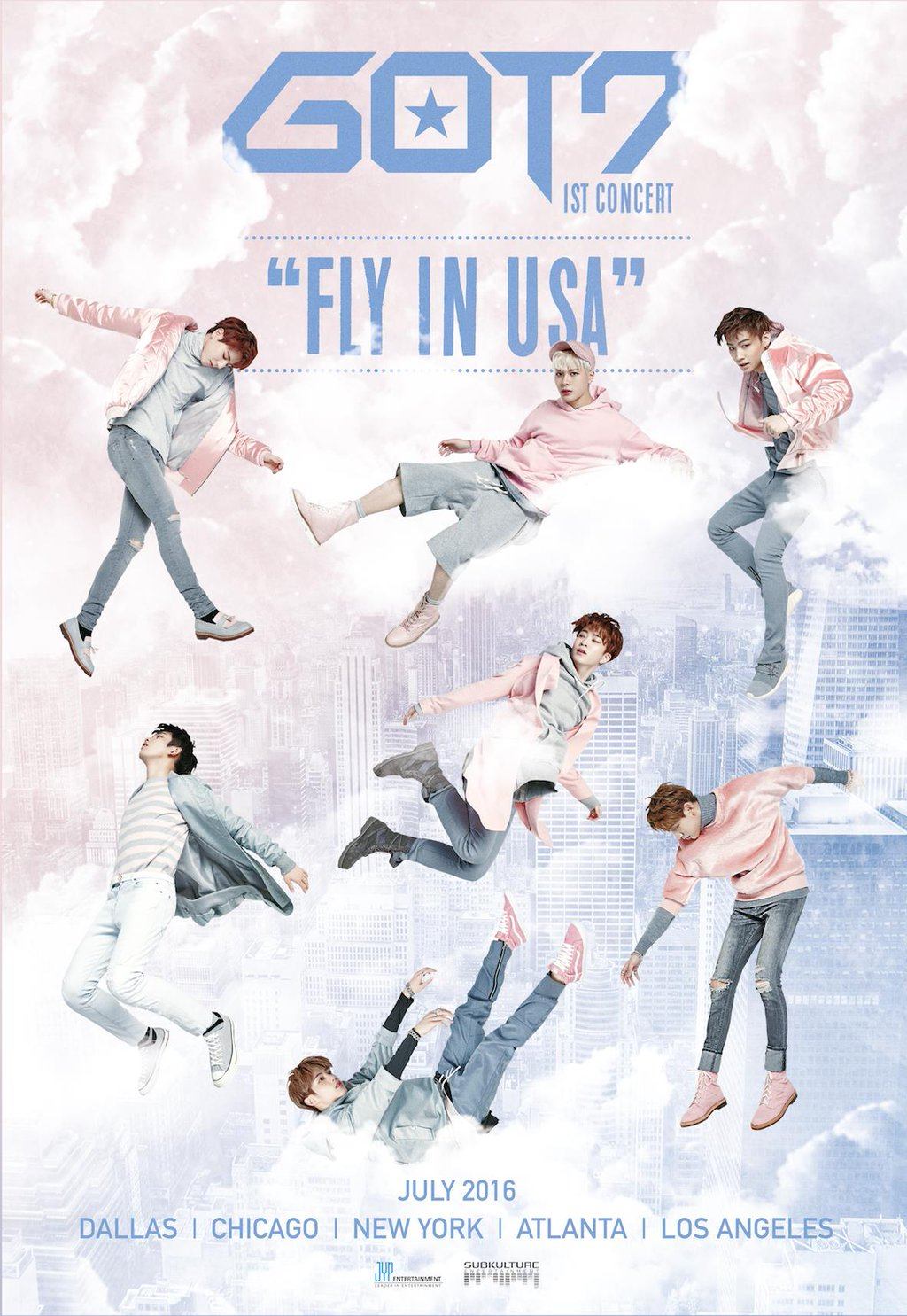 4. Flawlessly Performing Their Songs at Double Speed
It's hard enough dancing to songs at normal speed, but GOT7 took it up another level. They definitely showed what they brought to the table with their double speed dancing to "If You Do" and "Hard Carry". It just goes to show that they are masters dancing at any speed.
5. Jackson Winning the Best New Male Variety Newcomer Award at the SBS Entertainment Awards
Even though this award went to only Jackson, it was as a result of all his hard work to get GOT7 noticed. He is so grateful for his members and hopefully they keep the momentum up this year.
6. Jinyoung Acting in "Legend of the Blue Sea"
This past year was huge for GOT7, especially Jinyoung. He was able to explore acting and was even cast as the younger version of Lee Minho's character in "Legend of the Blue Sea." The GOT7 members and fans alike were super proud of Jinyoung and his new opportunities.
7. Yugyeom Wins at Hit The Stage

With his second stage, Yugyeom was deemed the winner of Hit The Stage on the final episode. He was able to show off a new side of his dancing and proved to be a dance force in K-Pop. His hyungs were super proud of his achievements and even continue to bring it up in various broadcasts.
With their 3rd anniversary coming up, may more great things happen for GOT7 this year.
Share This Post