Hansol's New Instagram Raises Suspicion He Has Left SM Entertainment
SMROOKIE's Hansol has opened up a new Instagram account, causing fans to worry that he has left SM Entertainment.
Hansol, a popular SM ROOKIE, has finally opened an Instagram account, but fans are not as excited as one would expect. After noticing a few details with the account, some fans have begun speculating that he may be preparing to leave SM Entertainment!
While the popular trainee has gained more than 54,000 followers since opening his account a few days ago, he only follows 9 accounts, none of which below to SM artists. This has caused concern among some followers who want to see him debut with the company but feel that this is a sign of him distancing himself from them.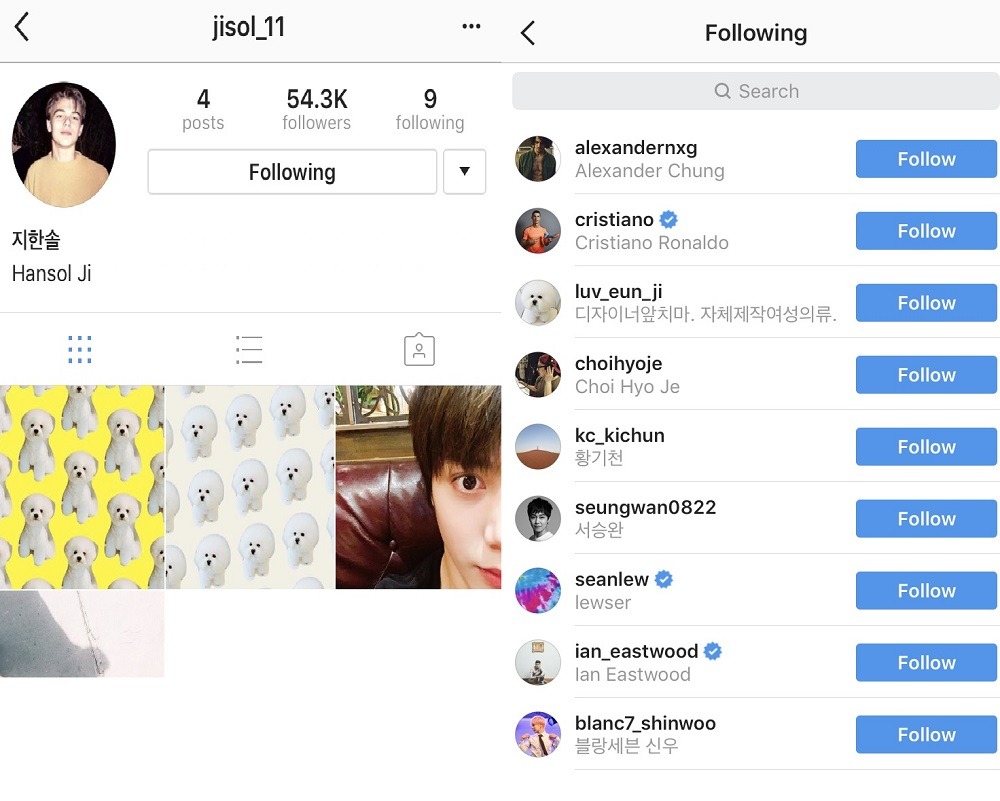 Also, the very first account he followed was BLANC7's Shinwoo, who has commented on Hansol's page several times, leading these fans to believe that not only is he leaving S.M Entertainment, but maybe even joining a new company altogether.
Although, SM has not confirmed anything about this matter, and it could simply be that Hansol is completely free to use this Instagram account however he feels. 
Check out some of Hansol's first few Instagram posts below!

Hansol's first picture was a pair of red sneakers, a signature NCT Color.
Share This Post