Heechul Will Become A Homeroom Teacher For An All-Girls School
Heechul's latest television role will make him the homeroom teacher for the students of Mnet's Idol School.
Mnet's latest reality show will be taking girls who applied from all over the world and provide them with the education necessary to debut in a girl group.
Super Junior's Heechul will take on the role of homeroom teacher at Idol School, acting as a source of support and providing the girls tips on how to become an idol. Not only will be their teacher, Heechul will also be the girls' guardian and trainer too.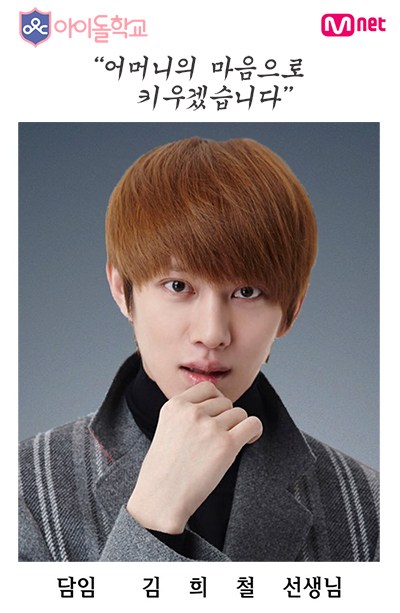 Heechul explained the role he plans to have as the homeroom teacher.
"I will be a true supporter and with the heart of a mother, guide the students on the right path to joining a girl group."

— Heechul
The show's production staff also relayed their thoughts about Heechul, explaining how he will take care of the girls.
"We expect the homeroom teacher to be someone who has real life experience both on and off the stage. The teacher should also be able to be both the student's senior and friend.

We hope Heechul will play an active role in being a source of support for the students. "

— Idol School
Idol School is set to air in July and actress Nam Bora's younger sister will be be joining the show.
Source: Sports Donga
Share This Post