Here's the truth behind G-Friend Eunha's behavior at 2016 SBS Gayo Daejun
Camera angles and zoom can be quite misleading for viewers at home during broadcasts of performances. 
For example G-Friend's Eunha faced criticism for the way she was acting during the 2016 SBS Gayo Daejun on December 26th. After watching a short cut that showed Eunha standing while supposedly having a "sour face," many viewers accused Eunha of being disrespectful. After the group suffered a stage incident that played their song during fellow girl group TWICE's performance,  rumors began spreading that Eunha was reacting poorly to the accidents.
But while short cuts from the television broadcast appear as though Eunha wasn't having a good time, footage from the live show revealed otherwise. Closer footage from the stage showed that rather than acting bitter, Eunha was actually playing around and making funny gestures and poses to amuse herself and the audience. In fact, since the footage began surfacing online, accusations of Eunha's poor behavior have been quelled.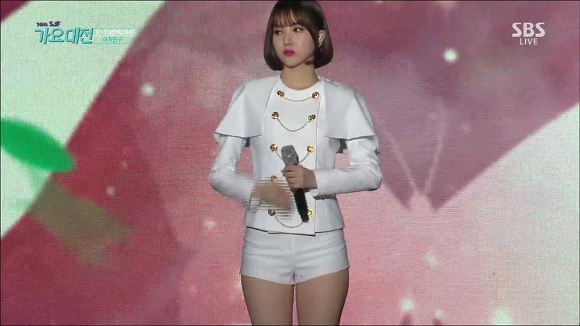 But footage from the live event revealed that Eunha was just being playful and the camera caught her at an awkward time. 
Watch a fancam of Eunha during G-Friend's full performance at the 2016 SBS Gayo Daejun below:
Share This Post