Here's Why Every Single One Of The 2018 Olympic Picket Girls Is Super Pretty
No wonder they were so pretty.
With the 2018 Pyeongchang Winter Olympics coming to an end, people are looking forward to the closing ceremony—especially to CL and EXO's joint performance. Something on many people's minds, however, is whether we'll be seeing more of the beautiful "Picket Girls" (the women who held the country banners during the opening ceremony).
And, if you wondered why all the Olympic "Picket Girls" were so beautiful, you are not alone, and Dispatch has revealed the reason.
All of them were either models or students who were preparing to become airline stewardesses, but that's not all…
The application to become a "Picket Girl" for the 2018 Pyeongchang Olympics actually required that the applicant be in a major related to modeling or airline service.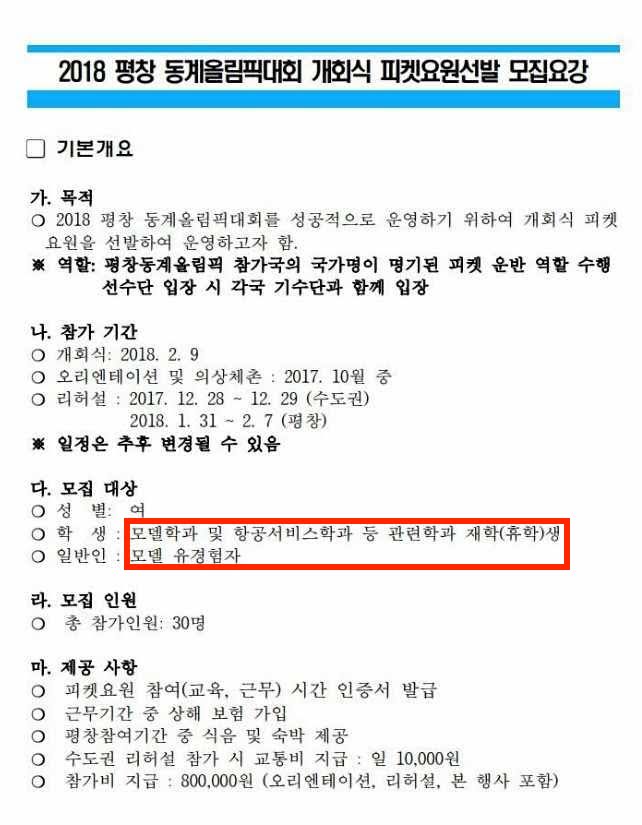 The "Picket Girls" were also promised to be paid 800,000 won (around $820 USD) for orientation, rehearsal, and official ceremonies.
In South Korea, airline service is a reputable major that most universities offer.
In total, 30 participants were chosen, mostly those with a background in modelling.
Netizens in South Korea responded to this revelation with comments like, "No wonder they were so pretty," "There's a reason why the Picket Girls were visually appealing," and "They all look so beautiful in the winter hanbok."
Share This Post