Hwang Minhyun's Fan Was To Shy To Even Look At Him So He…
Hwang Minhyun met a fan who's shyer than he is at a recent Wanna One fan sign!
The fan was too shy to look directly at Hwang Minhyun, so she tried to run away from all the blushing!
But Hwang Minhyun wasn't about to let the fan leave without getting the full fan sign experience.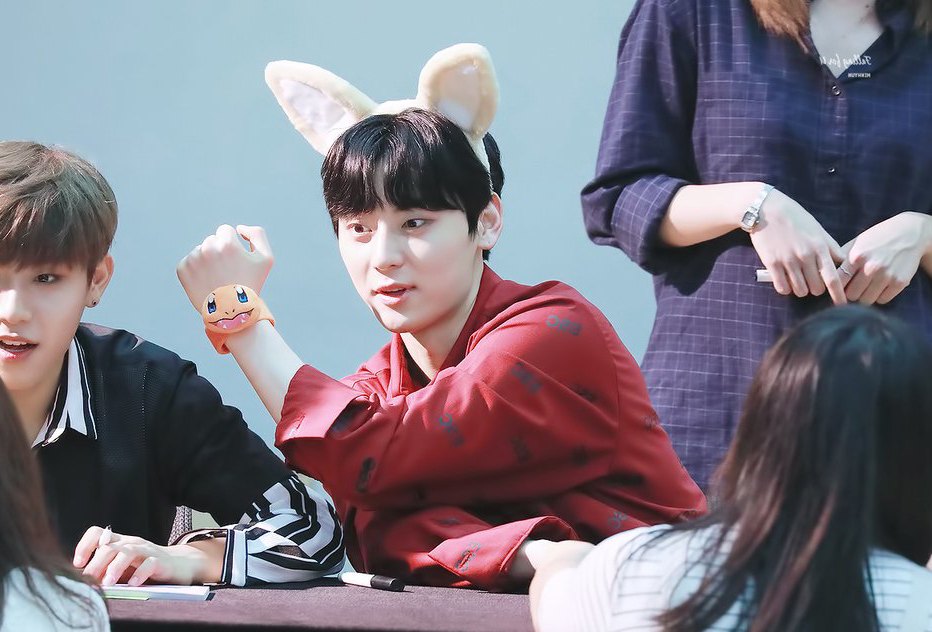 He grabbed her hand and looked directly into her eyes!
When the fan put her hands up from the overload of feels, Minhyun moved around it to get a better look at his adoring fan!
He eventually coerced her into making eye contact…
… then fired away his cutest winks!
The lucky fan was completely knocked down as she received one of the most precious interactions with Minhyun!
Hwang Minhyun may not have much experience with girlfriends, but he sure knows how to win a fan's heart!
WANNA ONE's Hwang Minhyun Only Ever Dated Once And It Was Just Weird
Watch the full interaction below!
Share This Post