Hyun Bin Was A Real Life Captain Ri During His Mandatory Military Service
Here's why.
Hyun Bin's most recent role is the renowned Captain Ri Jeong Hyeok from Netflix's Crash Landing On You.
This is not the first time he was a soldier, however, as he completed his mandatory military service as is required of all able-bodied Korean men.
Hyun Bin received much praise when he enlisted on March 7, 2011 as Sergeant Kim Taepyung in the Marine Corps, a branch of service that is widely considered one of the toughest.
Celebrities often receive flak for being embroiled in scandals in their enlistment years or joining service branches that have lighter duties. Hyun Bin, on the other hand, went through training just like everyone else.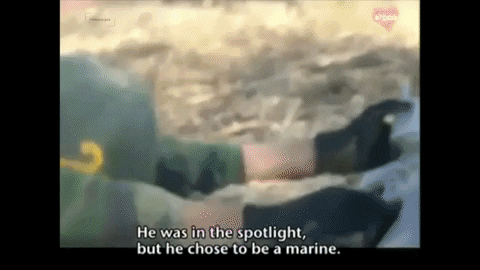 He even received a special citation for being an exemplary soldier after being discharged on December 6, 2012.
He may be a top star but he worked very hard without any special treatment or training. We are proud to give him this award for his faithful military service.

– Marine Corps Official
A man who served with Hyun Bin also commended his hard work.
[He] did not use all of his vacation days before he was discharged. Hyun Bin likely had fewer vacation days than the average citizen. He even returned early on his days off for his promotional events. His commendable military life was an inspiration to other soldiers.

– Hyun Bin's fellow soldier
In a KBS documentary about military training, Hyun Bin mentioned the feeling of accomplishment that he received from his service.
I'm achieving things step by step with my fellow soldiers, and I feel good about myself. I'm also learning things about myself that I didn't know while training here. It's a very meaningful time for me.

– Hyun Bin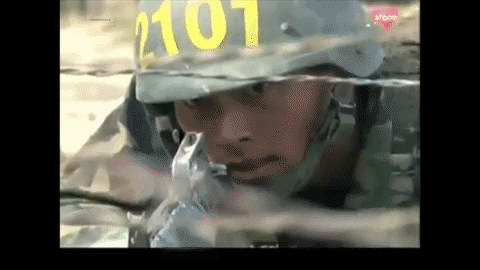 Rather than focusing on his achievements during his discharge interview, the actor thanked his fans and close peers and acknowledged his growth.
I made a promise that I would come out as a stronger person. I think I have been able to keep that promise.

– Hyun Bin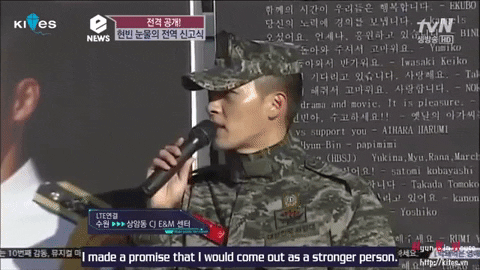 He further shared that he learned a lot through his time in the Marine Corps.
You know the Marine Corps never lose ever. Perhaps due to my military obligations in such an organization, I can win the victory over myself.

– Hyun Bin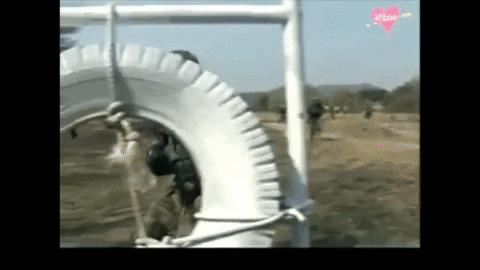 Whether it's Captain Ri Jeong Hyeok or Sergeant Kim Taepyung himself, he's always a tough guy!
Share This Post