Nayeon Gave IU a Flower Which IU Kept for 3 Months, Here's Where She Kept It
IU's amazing!
Do you remember the time Nayeon gave IU a flower at the 7th Gaon Chart Music Awards?
When IU went up to the stage to receive an award, Nayeon offered her a flower to congratulate her.
However, her first attempt failed, which made her fellow TWICE members burst out into laughter.
Not long afterward, IU went up to the stage for another award, and this time, Nayeon made sure to deliver the flower.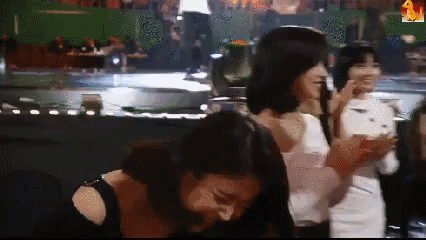 Following the awards ceremony, IU posted a picture of herself with the flower between her teeth and warmed the hearts of their fans.
But that's not all. IU was spotted with the same flower three months after the event.
After a Sony Korea event, IU got into her car and said farewell to her fans.
However, something else captured their attention. The flower that IU received from Nayeon three months later was clipped to the roof of her car.
In response to this heartwarming sight, fans made comments such as:
"Nayeon will be so happy when she sees this."
"She has succeeded as a fan."
"Their friendship is so beautiful."
It's great to see such a warm friendship between the two stars.
Share This Post