"Jimin Cappuccino" Inspired By BTS's Jimin Arrives In Rome
A sweet drink for Jimin's sweet personality!
It seems no one in the world is immune to BTS's Jimin's charms, as one café in Rome, Italy has turned him into a delicious cappuccino.
On November 16, YouTuber Reman shared a video of himself trying the drink on YouTube. Al Biscione Café—sometimes referred to as "BTS Café"—is the Italian shop behind the "Jimin Cappuccino". They have described it as a "typical cappuccino made with espresso, warm milk, and specially added cream."
As you can see, it also appears to have a chocolate flavor. Reman described it as "…Dalgona coffee… As you can see there are cookies and marshmallows inside. There's also cream." It sounds like a fluffy but decadent coffee-infused hot chocolate! It also comes with a free Jimin photocard (and possibly a sticker or two!).
It appears this café often gives out photocards, as pictures of the cappuccino have also been seen with RM, Jungkook, and Suga photocards. The coffee costs €3,50 EUR ($4.15 USD) and seems to be here to stay.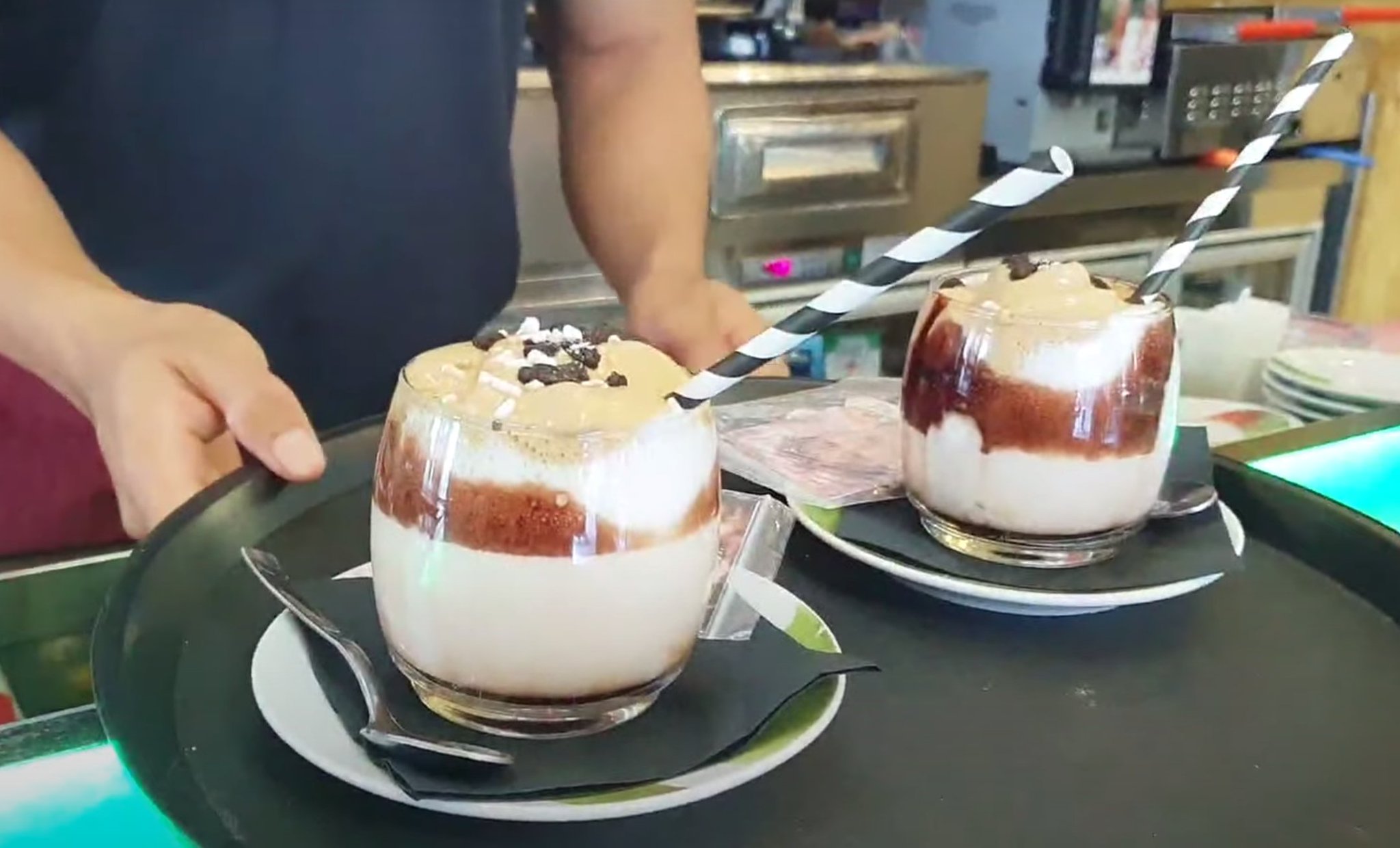 Confirming his global popularity, the Jimin Cappuccino truly resembles Jimin's sweet and comforting personality. Fans are eager to try it some day!
Share This Post