Korean Model Moon Gabi Going Viral For Her Unconventional Beauty
"I think it's because I'm different from what you are used to in Korea."
Moon Gabi has been quietly working as a model since her win at the Miss World Bikini competition in 2011. However, after her recent appearance on tvN's Talkmon, she has become a viral sensation!
Netizens fell in love with her amazing body and distinct look. She was even trending at the #1 spot on various search engines!
Korean Model Moon Gabi Reveals How She Keeps Her Body Perfect
In an exclusive interview with Star News, Moon Gabi shared that she believes her overnight fame is due to her unique charm.
"I think it's because I'm different from what you are used to in Korea. I have a completely different appearance, and it was my first time on a talk show. The timing and many other factors were just right." — Moon Gabi
Many people think that Moon Gabi has a mixed heritage due to her unique look, so she clarified those rumors.
"People often ask me if I have a mixed heritage, so I asked my parents if we have any non-Korean ancestors. They told me that they don't know. I just like doing my makeup this way. I don't necessarily try to look like someone that is not Korean." — Moon Gabi
She also revealed that she gets her trademark dark skin from her dad!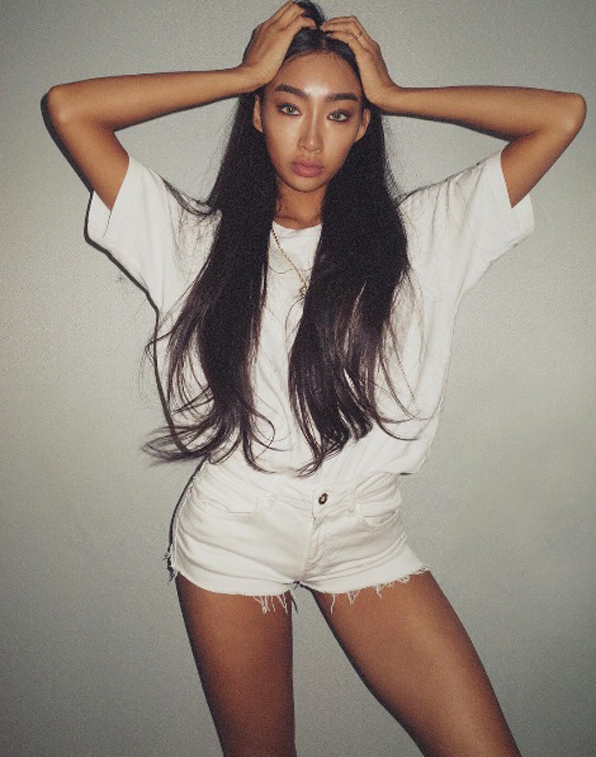 "My skin tone and body frame are the same as my dad's. My mom is very pale. But I get my talents from her." — Moon Gabi
Keep doing your thing, Moon Gabi!
Share This Post