K-Pop Bodyguards Reveal Where Fans Try To Hide To Meet Idols
They answered fans' burning questions about their job.
If you've ever wondered what it's like to be a bodyguard for K-Pop idols, Han Hojun and Kim Juhyung have the answers for you.
Han Hojun has been on the job for three years, and his list of clients includes Ong Seong Wu, MAMAMOO, GFRIEND, Girls' Generation's Taeyeon, and MOMOLAND.
Kim Juhyung is a veteran in the field, having worked as a K-Pop bodyguard for 12 years.
"It would be faster to say idols that I didn't guard," he joked. That's how many he has protected over the years.
Together, they shared work stories and answered fans' burning questions about being bodyguards. One fan asked, "Would I be able to meet BTS or SEVENTEEN in person if I hide in the bathroom?" 
Their answer? Don't even think about it!
Kim Juhyung explained that idols and fans do have to share the same bathrooms sometimes, like at outdoor events, but fans should never purposely hide there to meet idols. To prevent this, bodyguards go with idols to make sure nobody is lurking in the bathroom.
This is something that sasaengs (stalker fans) have, unfortunately, done in the past. Female sasaengs once shaved their heads and dressed like boys to follow EXO into a bathroom.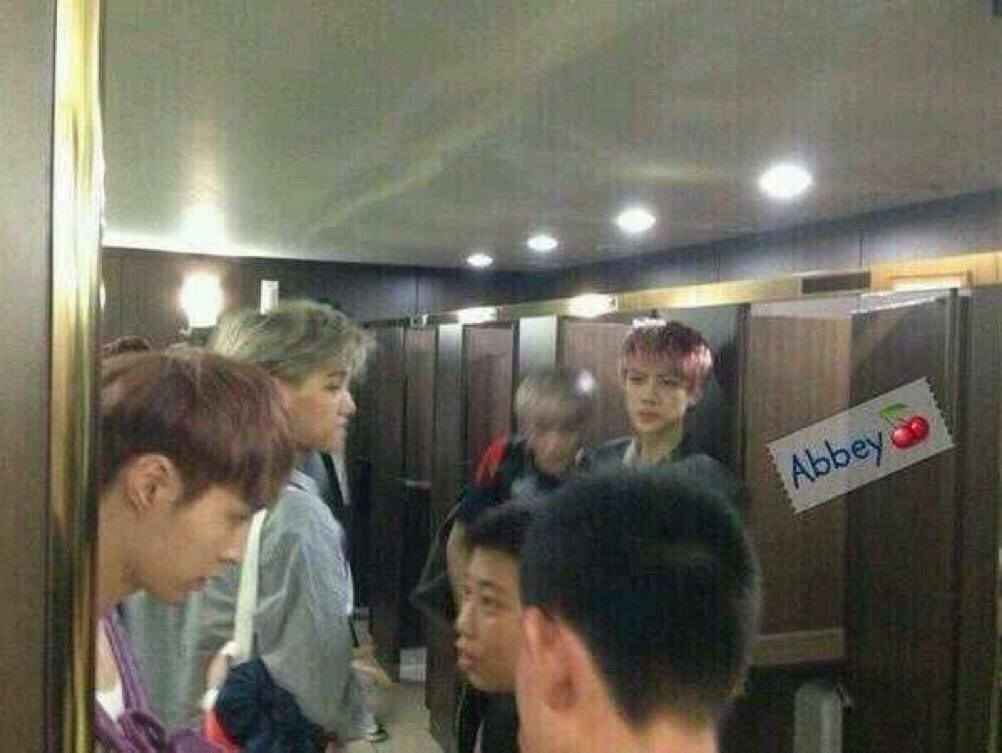 Kim Juhyung has also found fans hiding under tables at event halls. Others have made fake access passes in the hopes of sneaking their way to their idols' sides.
Even waiting rooms, a place of preparation and relaxation, have been infiltrated by fans who want to film and photograph idols.
Han Hojun summed up this behavior perfectly. "Those behaviors are not 'liking' them, but bothering them, so I hope you don't do it. You'll get in trouble." 
For more, read all about their funny fanboy moments here, or watch the whole video here:
Share This Post