M.I.B Kangnam Reveals How He Built a House for his Mother
On January 25, M.I.B's Kangnam revealed on MBC's Radio Star how he "built" a building for his mother in Yongsan, Seoul.
On the recent episode, Kangnam revealed that he had built a 5-story building for his mother on land that had originally belonged to his grandmother.
Upon his announcement, the show's hosts of the show showed genuine confusion. With Kangnam's group M.I.B having recently disbanded, many believed that it was because of debt due to the group's lack of promotional activities.
To address their confusion, Kangnam then explained that he had actually applied for a loan from the bank to renovate the building, but that the building was still under his mother's name. He also revealed that she was actually managing the principal and interest from the bank loans, even though he had applied for the loan on her behalf.
To this, the hosts laughed and exclaimed, "Then you didn't build it for her!" to which Kangnam also laughed in embarrassment.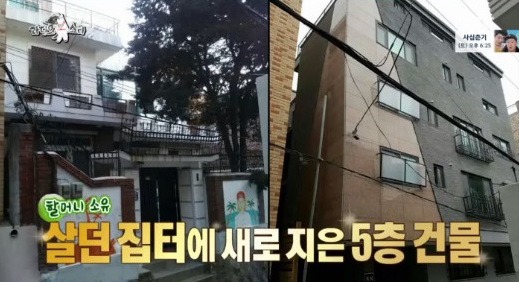 Source: My Daily
Share This Post