MBLAQ's G.O Shows Off His Girlfriend During Live Stream
The two prepared a special White Day stream!
MBLAQ's G.O had his first special guest on his popular stream, and that guest was revealed to be none other than his real-life girlfriend!
On March 14, to the shock of many, G.O introduced the guest as his girlfriend, Choi Ye Seul.
"This is my girlfriend." — G.O
Choi Ye Seul introduced herself to the stream, and revealed that she is an actress who has starred in dramas like Angry Mom, That Winter The Wind Blows, and My Mom.
"I am honored to be the first guest on G.O TV." — Choi Ye Seul
Despite a 7-year age gap, they have been dating for 256 days. The two also shared how they met, and how they ended up dating.
"We met through mutual friends, and we eventually ended up dating." — Choi Ye Seul
"At first, we met with mutual friends, but then I started having feelings for her. We talked often, then we watched movies together. We started dating naturally." — G.O
When netizens asked Choi Ye Seul what she liked about G.O, she shared that he was very loving.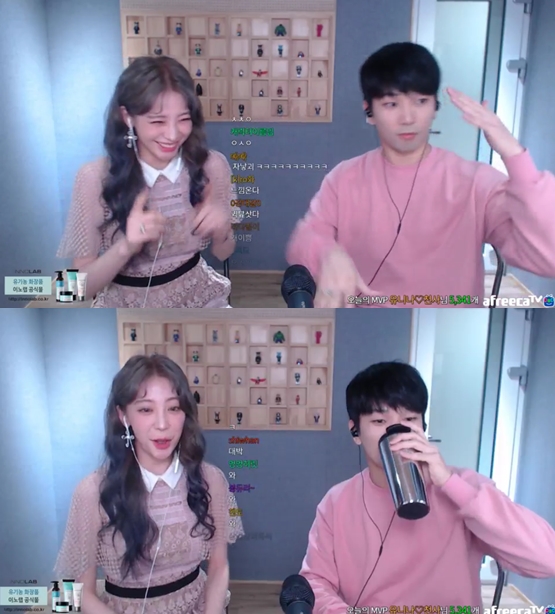 "He treats me very well. I feel loved when I am with him." — Choi Ye Seul
G.O even had a bag of candies prepared for his girlfriend in celebration of White Day, although she didn't like his choice of candies.
Choi Ye Seul acted mad at first, but the two eventually kissed and made up.
"I can't stay mad at him because he is cute." — Choi Ye Seul
Check out a clip from the stream below:
Share This Post