Meet Evgenia Medvedeva, A K-Pop Fan Who's Making World History
This 17-year-old figure skating phenomenon has just broken Kim Yuna's 7-year long record.
At the European Figure Skating Championships in the Czech Republic earlier this month, Evgenia Medvedeva defended her European championship and broke the world record for the Ladies' Total Score in the process.
Kim Yuna originally set the record during the 2010 Winter Olympics in Canada and until now, beating it was seen as a challenge far beyond the reach of anyone.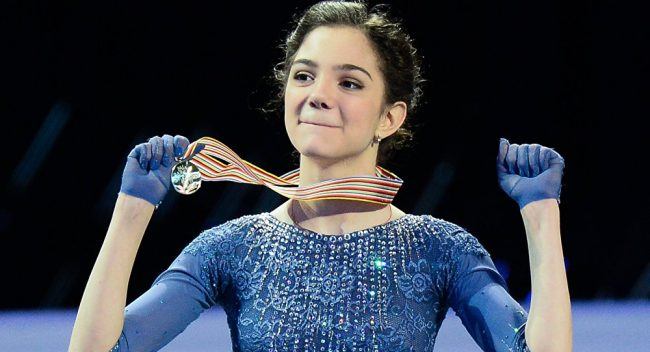 Kim Yuna's Winter Olympics run saw her set a score of 228.56 which completely eclipsed any other previous records, so when Evgenia Medvedeva received a total score of 229.71, many figure-skating fans were shocked. Evgenia Medvedeva has claimed her third world record in figure skating with this achievement. As well as her 17th straight gold medal since October 2016.
EXO pepero? Thank you @skatesoyoun ❤️ saranghaeyo ❤️ pic.twitter.com/Xvyds2WZYF

— Evgenia Medvedeva (@JannyMedvedeva) November 10, 2016
However, Evgenia is not only a world-class athlete but also a hardcore K-Pop fan.
Share This Post