Naeun shares cute and sexy photos of herself wearing pajamas in bed
Apink's Naeun normally has a very elegant and poised image. Through these recent pictures, she showed what she's really like in her natural habitat.
With Naeun always being compared to a goddess, we sometimes forget how she's just like any other girl. The Apink member recently uploaded pictures on Instagram of herself chilling at a hotel. In the pictures, Naeun was seen wearing a comfortable pink baggy jumper with the words, "My Heart Is Nuclear," along with a pair of pink shorts with a pair of black headphones around her neck. On the bed, there were a bunch of candy bars, a tablet, complete with a dinosaur figurine! (Can't forget the dinosaur.)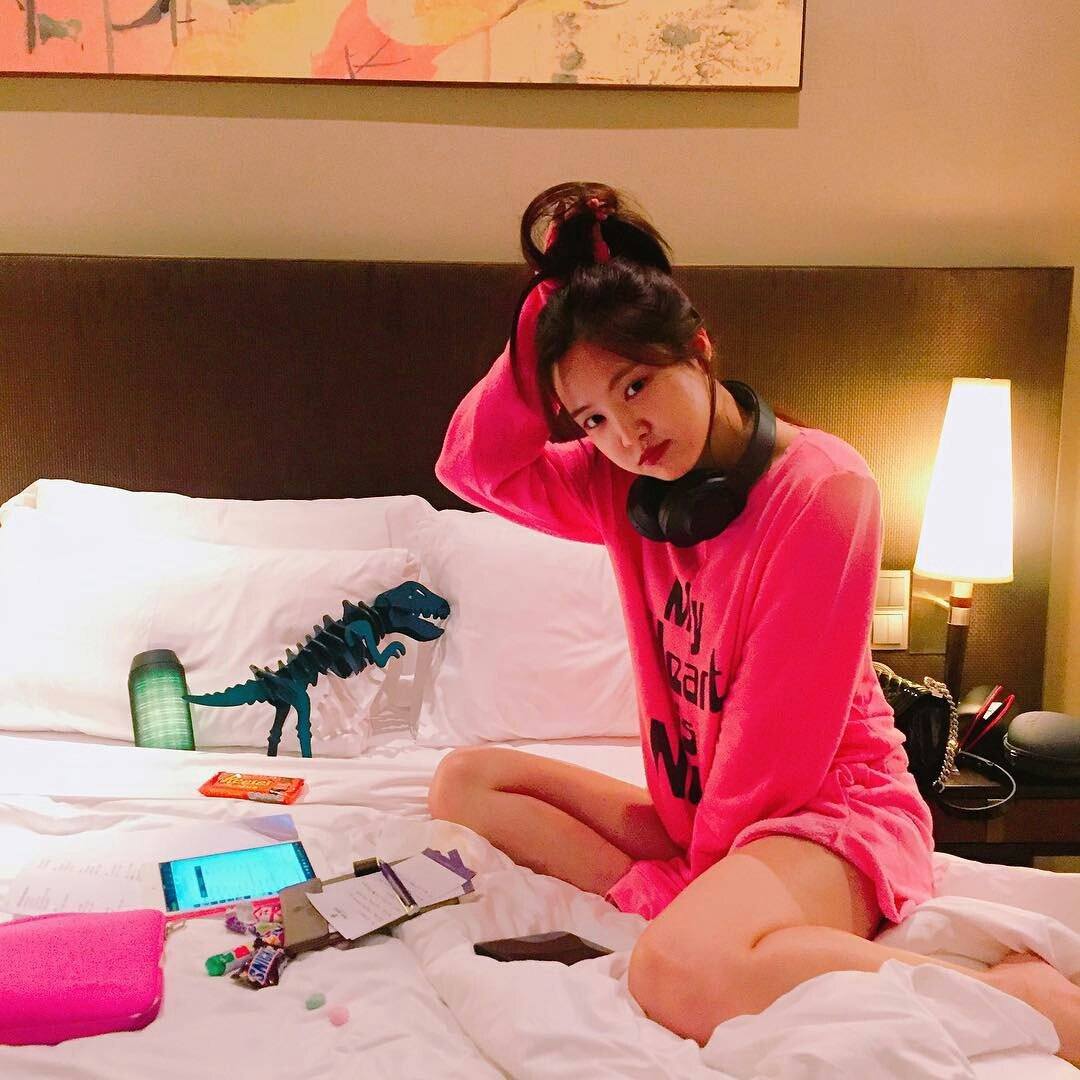 These pictures show off different sides of Naeun's personality, ranging from her hardworking side to her playful side. One picture showed Naeun's serious side, as she was seen writing down a memo with a focused look on her face. After she finished what she was writing, she looked at the camera with a confused look on her face. Moments later, she puts on her headphones and starts rocking out, swinging her head back and forth without a care! Not only is Naeun known as a top visual, but she also has a fun personality to go with it!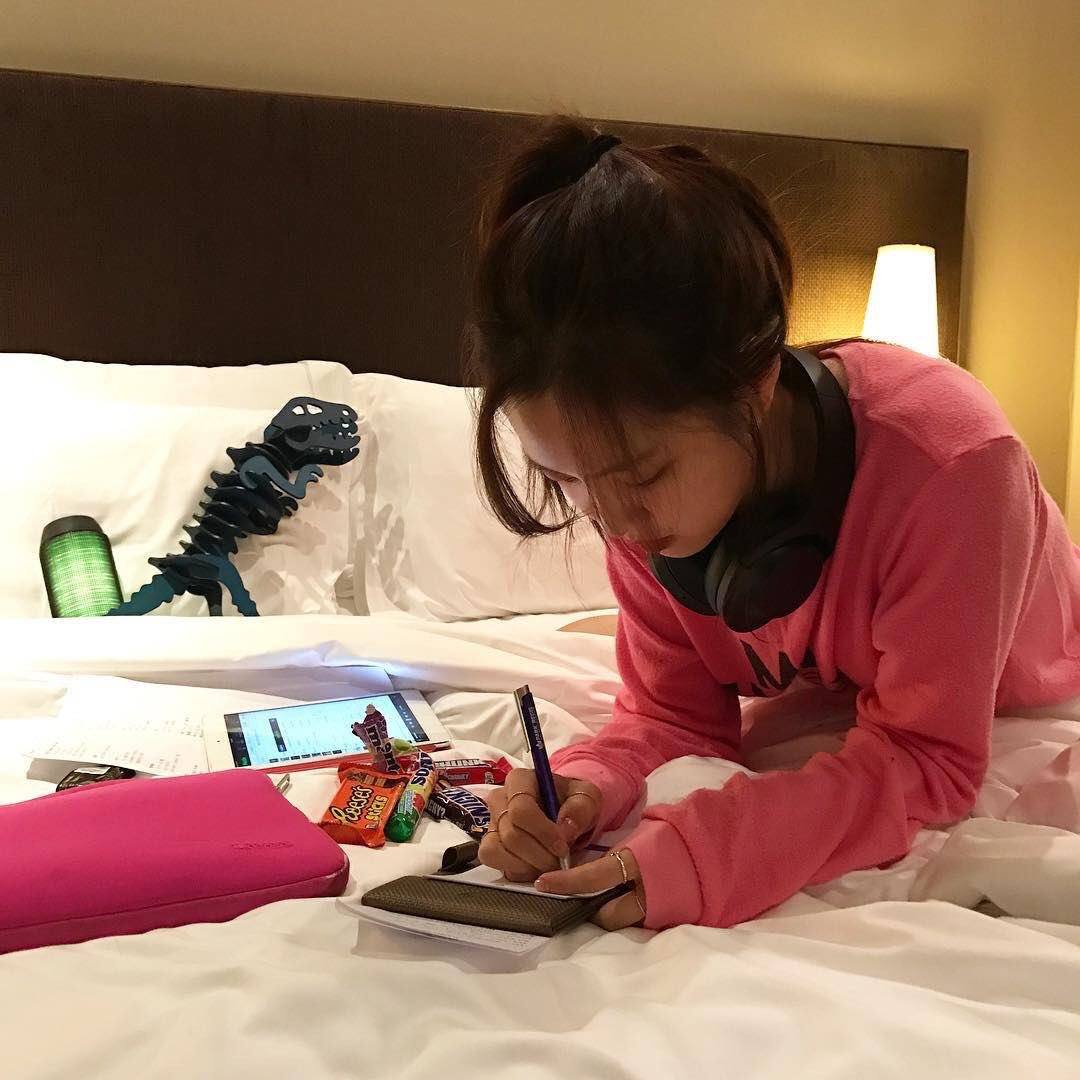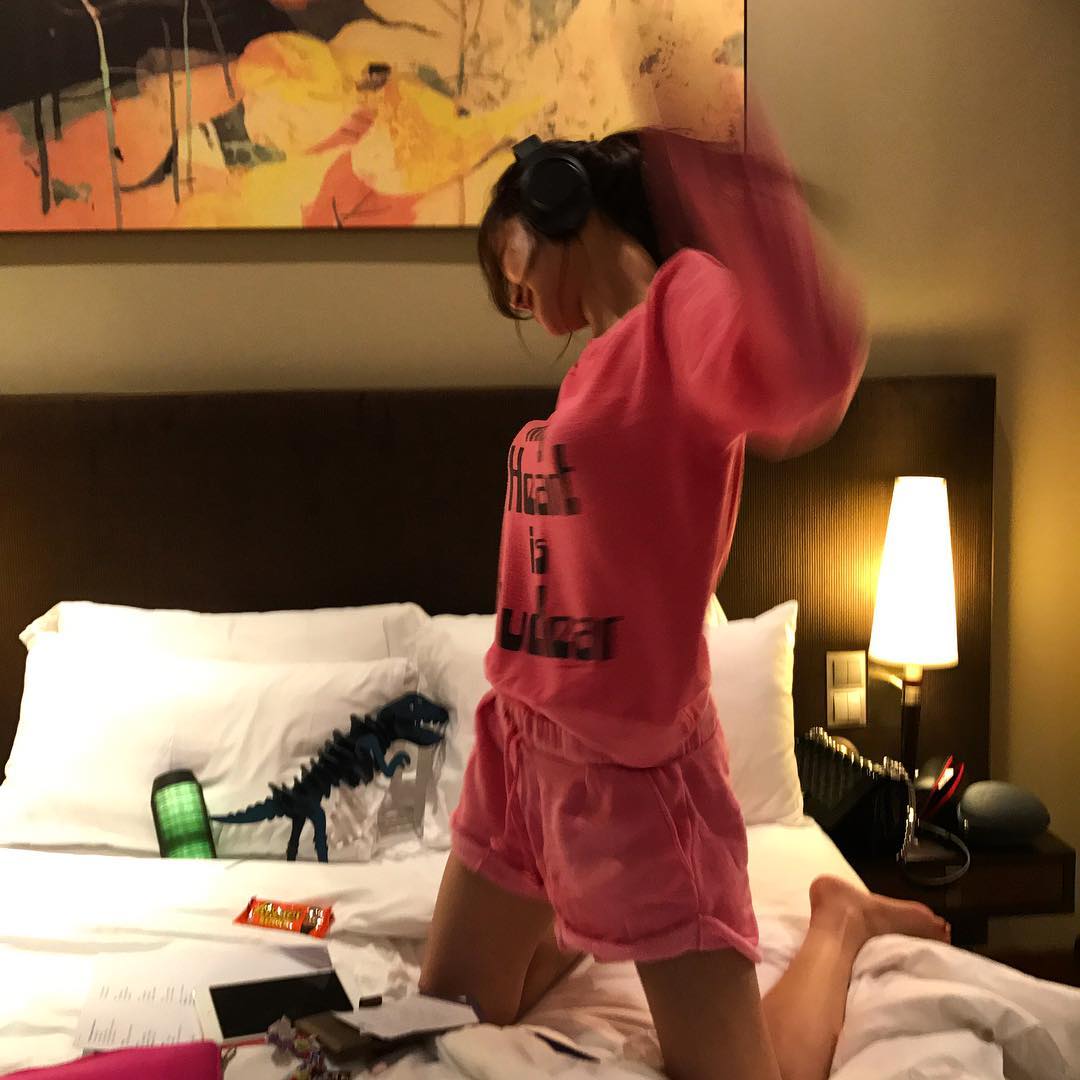 Share This Post